Minister for Children Roderic O'Gorman has pledged to meet the three men featured in a report by RTÉ's Prime Time on the State's boarding-out system, calling the abuse they faced in foster care "absolutely appalling".
He said their cases will be considered by an interdepartmental group that is looking at the question of redress.
The minister said he hopes a report will be published on the matter by the end of April.
"I want to meet with them so I can better understand them, so that I can engage with Government on this issue", he said, speaking on RTÉ's Drivetime programme.
The minister was responding to comments by the Special Rapporteur on Child Protection, Prof Conor O'Mahony, who said that all children who were abused while they were boarded out to live in foster homes deserved a full State apology and financial redress.
Prof O'Mahony told Prime Time that people who experienced "severe neglect, emotional or physical abuse" in those settings were as entitled to an apology and compensation as those who were ill-treated in residential institutions.
While various Taoisigh have apologised since the 1990s for the abuse of children in State care, some of the people who were ill-treated while boarded out describe themselves as "the forgotten children".
Three of those people were featured in the Prime Time report. Gerry Devaney, a 75-year-old, was boarded out to a farm in Glinsk, Co Galway. James Sugrue, a 69-year-old, was boarded out to a farm in Kilgarvan, Co Kerry. And 80-year-old Eddie McEntee was boarded out in Moone, Co Kildare.
---
Read more:
Abused foster children 'entitled to redress' - Special Rapporteur
---
From the foundation of the State, orphans, children born to unmarried mothers or those who were abandoned by their parents were fostered out or boarded out. They were placed by local authorities with families, often on rural farms, who were paid to rear them.
Many of the children had positive experiences, where foster families treated them like their own. But others were grossly exploited, badly fed, kept from school to work and subjected to severe physical punishment, according to the recent report from the Commission of Investigation into Mother and Baby Homes.
It acknowledged that "foster children were commonly viewed as a source of unpaid labour".
While they are a largely forgotten group and many of them have passed away, some survivors say they were treated appallingly. Since they were boarded out by the State to live with these families, they say the Government should apologise to them and compensate them.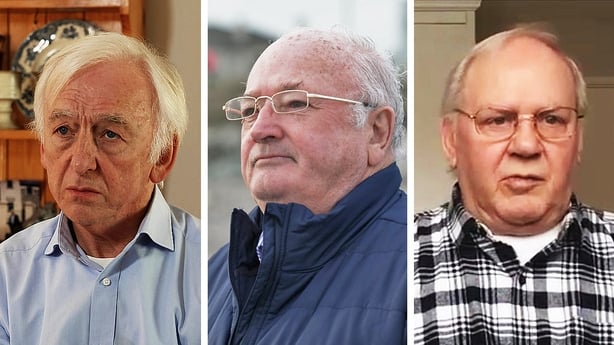 Dr Maeve O'Rourke, a human rights lawyer who has campaigned for victims of institutional abuse, has echoed their calls.
"Shockingly, the boarded-out children really have been left out of each of the inquiries, apologies and redress schemes. And when you consider that, actually, the State was absolutely responsible. There's no question of it," Dr O'Rourke told Prime Time.
"It's very important to take stock of the people who have been left out from the whole slew of inquiries, apologies and redress schemes in the past," she said.
"The time has come now for a very inclusive redress scheme."
In a statement to Prime Time on Thursday, the Department of Children pointed to Taoiseach Micheál Martin's apology in the Dáil following the publication of the commission's report.
But the statement, in which he apologised for "heart-breaking exploitation," referred to children born outside of marriage.
A cohort of people who were boarded out – including two of the men featured in Prime Time's report were not born outside of marriage.