When he was eight years old, James Sugrue was fostered out to live on a farm with an elderly couple and their adult son in Kilgarvan, Co Kerry. 
James and his two brothers – Michael and David – had been abandoned by their mother at the County Home in Killarney in 1959. Their father was in London for work.
Over the course of several years, James and Michael were abused, isolated and worked like slaves.
"We are the forgotten children," James, who is now 69 years old, told Prime Time. 
Tens of thousands of children were were fostered out, or "boarded out", in a system arranged by the State, according to Prof Conor O'Mahony, the Special Rapporteur on Child Protection.
Those who, like James, experienced "severe neglect, emotional or physical abuse," are as entitled to a State apology and financial redress as those who were ill-treated in residential institutions, Prof O'Mahony told Prime Time.
From the foundation of the State, many orphans, children born to unmarried mothers and those who were abandoned by their parents were placed by local authorities with families, often on rural farms, who were paid to rear them.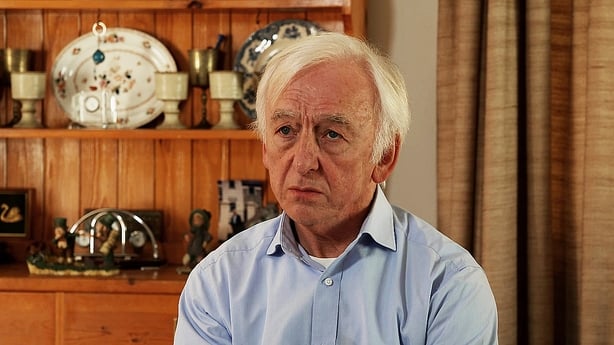 Many of the children had positive experiences and their foster families treated them like their own. But others were grossly exploited, badly fed, kept from school to work and subjected to severe physical punishment, according to the recent report from the Commission of Investigation into Mother and Baby Homes.
The mother-and-baby homes report acknowledges that "foster children were commonly viewed as a source of unpaid labour". Girls were often expected to do domestic work, while boys were put to work on farms.
Various Taoisigh have apologised since the 1990s for the abuse of children in State care. But many of those who were mistreated after being boarded out feel like they have been forgotten.
Many of those who went through the system have since passed away. Some survivors believe that, since it was the State who arranged for them to live with these families and supervised inspections while they were there, the Government should apologise to them and compensate them.  
Dr Maeve O'Rourke, a human rights lawyer who has campaigned for victims of institutional abuse, has echoed their calls.
"Shockingly, the boarded-out children really have been left out of each of the inquiries, apologies and redress schemes," Dr O'Rourke told Prime Time.
"The State was absolutely responsible. There's no question of it," she said.
While the Commission of Investigation into Mother and Baby Homes was only asked to examine potential outcomes for those who were born in the 18 mother-and-baby homes under its remit, it also considered other children who were boarded out.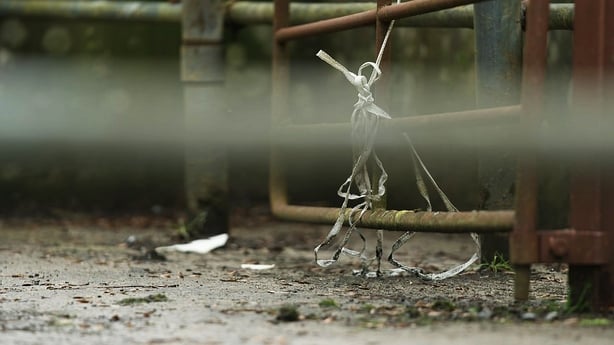 Dr O'Rourke said it was "quite shocking" that the commission did not make recommendations for the potential redress of boarded-out children. 
Boarded-out children had to pay tax on farms they inherited from their foster parents, while birth children and adopted children were not liable. 
The commission said that payments known as ex-gratia payments, which would not see the State admit liability, could be used as compensation. The report contains no other recommendation for redress for boarded-out children.
In a statement issued to Prime Time, the Department of Children said that Taoiseach Micheál Martin included boarded-out children in his Dáil apology following the publication of the commission's report.
On that day, the Taoiseach said: "Children born outside of marriage were stigmatised and were treated as outcasts in school and in wider society."
"Some children who were subsequently boarded-out experienced heart-breaking exploitation, neglect and abuse within the families and communities in which they were placed. This was unforgiveable." 
However, there is a cohort of people who were boarded out – including two men who spoke to Prime Time – who were not born outside marriage. 
An interdepartmental group was established in February to develop a restorative recognition scheme for former residents of mother-and-baby homes. 
"Its work must take account of the specific groups identified by the commission but is not limited to those groups," the department said.
The interdepartmental group is due to report back to the Minister for Children, Roderic O'Gorman, by the end of April.
While many thousands of children were boarded out, incomplete records mean it is difficult to be more precise about the total number who went through the system, Prof O'Mahony said.
After legal adoption was introduced in 1953, the numbers of children who were boarded out decreased.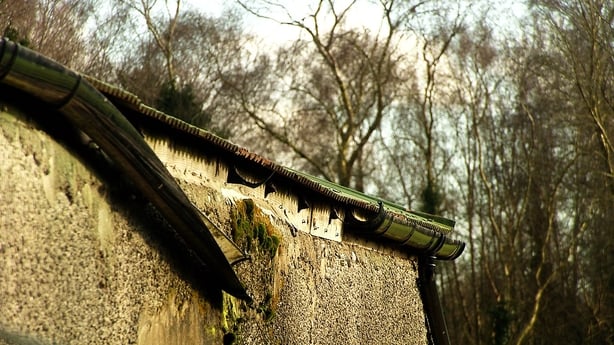 Gerry Devaney was taken from a children's home in Dublin when he was nine years old and boarded out to a farm in Glinsk in rural Galway.
He was "a boy doing a man job" before and, after school every day, suffered severe beatings if he did not complete the work. Sometimes he was beaten with a "sally rod". On other occasions, he was stripped and beaten with a leather belt and brass buckle.
He was never made feel part of his foster family. "Child slavery – there's no other word for it", the 75-year-old told Prime Time.
"If visitors called to the house, I would be sent down on the farm to do something until they were gone. I supposed they were embarrassed," he said. 
"There was a word for the likes of us people at the time: bastards." 
While boarded-out placements were supposed to be supervised by the State, the inspection regime in some local authority areas appears to have been ineffective.
Gerry said that a children's officer would come to visit once every few months. But he was always sent away and never got the chance to tell her about his horrific circumstances. 
"Not in a million years would I get near to her – and they made sure of that," he said.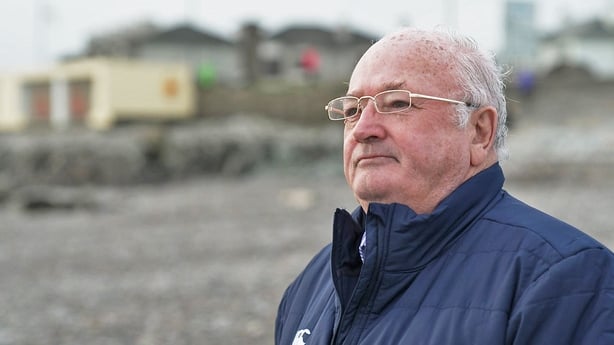 In Kerry, James Sugrue had a similar experience of the inspections. Each time, he would be temporarily changed out of the "rags" he was wearing, and into clean clothes.
James told Prime Time that he shared a double bed with his foster parents' adult son for 11 years. He was sexually abused. 
On the few occasions when the children's officer came to visit, the officer would be informed that James' bedroom was untidy and told that she could not see it.
"But she never saw that room. They would have known then that I was sleeping with an adult I shouldn't be sleeping with or sharing a bed with. The children's officers were absolutely useless," he said.
The issue of defective inspections is not something that the State has only now become aware of, said Prof O'Mahony.
"There were people who were ringing the alarm bells as early as 1925 and making it clear that there were serious difficulties in respect of the treatment of children," he said. 
"So the State certainly should have known at the time – and probably did know at the time. And if they didn't, it ought to have – and it ought to have taken stronger action."
It was often the poorest families who fostered children, and they frequently used the money to clothe and feed their own children.  
Eddie McEntee was too young for the industrial schools his three older siblings were sent to after his father stopped supporting his family. He was placed in the County Home in Athy by his mother in 1945.  
He was boarded out to a family in Moone, Co Kildare, where he was constantly left hungry. Now 80 years old, Eddie said he used to go to school with no lunch – and he would beg the other children for crusts. 
Feeding the pigs was one of his chores. He would be so hungry that he would put the pigs' food into a trough and sit there with a bucket, eating their fodder alongside them.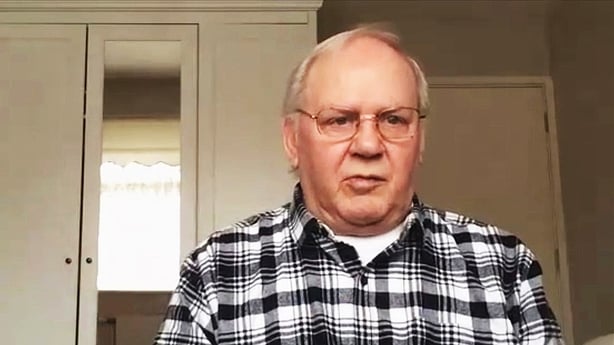 "I'll never forget that," he said. "That's how I had to feed myself to keep going."
Eddie's siblings, who were placed in industrial schools, have been compensated for their time there by the Institutional Redress Board, which was set up in 2002. 
The 80-year-old said that, since he was in the care of the State when he was boarded out, he should also get financial redress.  
"Any child who experienced severe neglect, emotional abuse or physical abuse in a boarded-out placement in circumstances where the State's inspection regime was clearly defective," said Prof O'Mahony, "would have an entitlement to an apology and to redress in the same way as any other child who experienced neglect or ill-treatment in a residential institution or in other settings." 
Prof O'Mahony said it was now a political decision as to whether boarded-out children should be included in any future redress package.  
"It's very important to take stock of the people who have been left out from the whole slew of inquiries, apologies and redress schemes in the past," said Dr O'Rourke.
"People are getting older and it's not acceptable anymore to keep siphoning off groups," she said. "The time has come now for a very inclusive redress scheme."
After spending most of his adult life in England, where he went back to college in his 40s and became a criminal lawyer, James Sugrue is retired in Ballybunion.
He spoke to Prime Time in the seaside town where he lived before he was abandoned and boarded out in the 1950s.  
The boy who was used as a "child slave" is now an elderly man. 
"I hadn't a voice," he said. "But I've got a voice now."