Nearly 1,000 residents of nursing homes died from Covid-19. Prime Time reporter Oonagh Smyth speaks to the staff, managers, experts and relatives who had to deal with the toll the virus inflicted.
"She was living with dementia. But she wasn't dying from it. She was very much part of the nursing home up there. She loved her food, loved to sing and loved to take part in other things up there."
Bernadette O'Driscoll's mum, Phil, aged 90, had been living an active life in a Dublin nursing home until she got Covid-19 in early April and died.
Bernadette believes that the nursing home, where over ten people died from Covid-19, did everything they could to battle the virus once it was inside the home.
"One of the staff that I spoke to who was with her, a great guy, and he was… he just really loved her. This was his sixth 12-hour shift in a row in the nursing home. And he was going across the road into accommodation. So they really, really were fighting hard, you know, for their residents."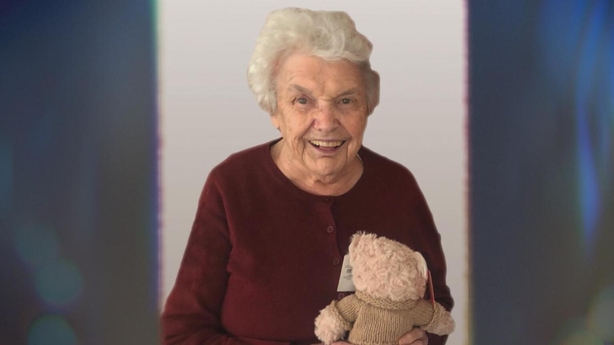 Bernadette feels very strongly that her mum, and the 984 other residents of nursing homes like her who died from Covid-19, were let down by the Government and public health planning. "I'm angry. But I am more saddened that the nursing home residents weren't prioritised. They should have planned for it."
Government and Public Health Planning
Records of the Government's National Public Health Emergency Team (NPHET) show that in January and February there was no reference to long-term care facilities or nursing homes in a list of places being checked for preparedness.
Albert Connaughton, who runs Belmont House in Stillorgan, believes this was a huge oversight. The nursing home has roughly 150 residents. Albert did his own early planning but still had two waves of Covid which left almost one third of residents affected, of whom a small number died.
"It's been the most stressful time that I've had in the last 24 years. And it was kind of … it was emotional because we know the people so well. So to deal with all the families, it was hugely, hugely difficult."
"Looking back to our preparedness plan, we didn't have the backup of the HSE at that time. And that's when you probably needed it most. You needed staff training. You needed PPE. If we didn't have our own PPE there would have been contagion all over the place because it took nine days for the ambulance service to get here to take the test, and then we didn't get the results until day 11."
The HSE's National Director of Community Operations, David Walsh, says that there was a lack of a "structural relationship between local community health care organisations and the individual private nursing homes" at the start of the pandemic, but each local HSE Community Health Organisation was quickly tasked to set up "a crisis management team to assist and engage right across the spectrum whether it was for PPE, for oxygen, for infection prevention, control advice, or whatever was required".
But practical support for many nursing home owners was slow.
Many like, Albert Connaughton chose to follow the advice of the sector representative group, Nursing Homes Ireland, and restricted visitor access on 6 March, rather than wait a week before NPHET announced the nursing homes' lockdown on 13 March.
NPHET's delay in stopping visitor access later became controversial, as some argued it was the way the virus spread into nursing homes.
How the virus got into nursing homes
One of the indicators of the Government's lack of planning, according to Nursing Homes Ireland (NHI), was this delay in imposing visitor restrictions on nursing homes.
The former Chief Medical Officer, Tony Holohan, has stated that the data on the time when outbreaks began to occur in nursing homes indicates that visitors were not the primary cause of the viral spread, that is, they occurred after the maximum 14-day incubation period post 13 March. However, Professor Amanda Phelan, a specialist in Ageing and Community Nursing, TCD, believes the restrictions should have come earlier. "I mean, it was rather late because it's very, very virulent, and any sort of steps that could stop it should have been recommended as early as possible."
The other alleged policy mistake which could have increased the Covid spread into nursing homes was the transfer of patients out of hospital and into nursing homes. While HSE information shows those being transferred to hospital in the crucial period from 1 March to 27 May this year was 612, fewer than the 688 transferred for the same period last year, not all discharged hospital patients were tested for Covid before transfer.
The HSE policy changed in March from advising to only discharge Covid symptomatic patients with a negative test, to "discharge symptomatic patients without a test, but ensure 14-day isolation period on arrival in the nursing home". While the HSE described this policy as a "necessary risk" at a time when they had poor testing capacity, Nursing Homes Ireland has argued that this was a mistake.
However, experts like Professor Seán Kennelly who has looked at the current research on these issues both here and internationally says that the evidence suggests that the viral spread both into nursing homes and hospitals was by staff.
"You know, the most likely source of infection within the nursing homes really was, as it was within the acute hospitals and other sectors, from staff to patient or staff to residents and from staff to staff. Research that we've done has identified that 25% of all staff working in outbreak nursing homes have already had Covid-19."
Containing the virus once inside a nursing home
One of the key measures in maintaining infection control is the use of Personal Protective Equipment by health care workers. But in late February and March, Nursing Homes Ireland sought help with Personal Protective Equipment or PPE and other aspects of pandemic planning. Despite daily contact with the Department of Health and HSE, Nursing Homes Ireland says that not enough practical support came at this crucial time before the worst of the crisis hit in the first weeks of April.
The HSE's David Walsh says that there was a problem with access to PPE right across the health service at this time. "Ireland was in competition with the rest of the world for a very scarce resource. So what the HSE has done right throughout the period is to treat every service equitably. So it's not a question of "should private nursing homes have got more?" The stock that was available was distributed in the most efficient and effective way possible."
The other key instrument in controlling the virus is testing. Here the HSE admits huge difficulties. "Certainly in March, the HSE had a limited capacity to test, and that was deployed as best as possible. And there were indeed some delays in relation to test turnaround times right across the health service. So when capacity became available to conduct mass testing, that was undertaken as soon as possible."
But because testing capacity was limited the HSE advised nursing homes on 21 March to limit the testing of residents once an outbreak occurred and "assume that all residents presenting with symptoms are Covid positive".
But Christina Stewart, whose father-in-law Charlie Bollard, died in Silvergrove Nursing home Clonee, Co Meath regrets the lack of blanket testing at an early stage. She feels that if it had happened, Charlie's Covid positive status would have been detected sooner and the family could have advocated to have sent to hospital at an earlier stage, with, they feel, a better chance of survival.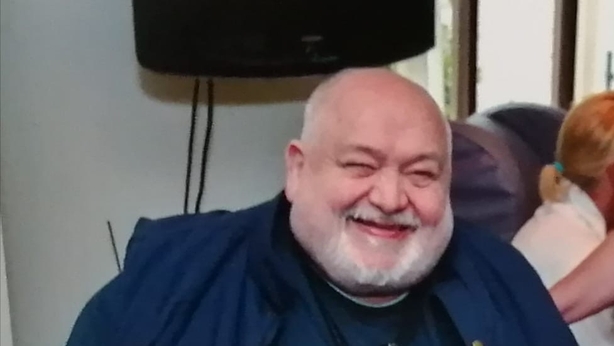 The family knew that Charlie, who was aged 71 but was overweight and had diabetes, was vulnerable to Covid. When he became unwell in late March, they began to get worried about him. As days passed and he became increasingly ill, he became distressed. "He was actually crying and saying he was going to die, he was feeling that unwell."
But the nursing home was following HSE guidance and had limited testing once an outbreak occurred and the Bollard family were not notified about a test for Covid nor was there a discussion with them about his possible removal to hospital. At the time, HSE advice to clinicians was that residents should only be moved to hospital if it would "confer additional benefit" to them. Given that many vulnerable and elderly people would not sustain many hospital interventions for Covid-19, the implication was that most should stay and be cared for in nursing homes.
Then on 5 April Silvergrove Nursing Home notified residents that there had been an outbreak there. The family became alarmed and called a HSE helpline and an ambulance was called.
On admission to hospital, Charlie was immediately tested for Covid. For Christina, however, it all came too late. "We got a call back the following day to say he was positive. But, like, two days later, he was dead."
Staffing crises
Another key factor in the Covid surge that affected nursing homes was the staffing crises across many nursing homes that left them unable to cope with residents' care.
On 9 April, Health Information and Quality Authority, or HIQA, the regulator and inspector of nursing homes, wrote to NPHET saying that in a large number of nursing homes the "staffing levels, skills mix and competencies do not match the needs of residents during the outbreak of Covid". It also went on to say that the private sector is "unable to safely sustain a quality service when staffing levels are depleted".
At a time when the policy was to keep residents in nursing homes and out of hospital, Professor Seán Kennelly, Consultant Geriatrician at Tallaght University Hospital, believes that HIQA's insights were not widely understood.
"I don't know that we had a full understanding with regards, you know, what was the skill set within a nursing home versus the skill set within a within a hospital setting or somewhere else. And I do think that there was probably an overestimation."
Prime Time spoke to a number of health care workers anonymously about how they coped during the crisis. In one nursing home in the east that had a reduction of 50% of its staff in the early weeks of April and more than 20 deaths, the health care worker told us: "There were times that I almost cried at work because it's just so overwhelming, like physically and mentally. What we had to do is just to keep exerting effort, like we had to stretch ourselves and really go to great lengths in still doing everything."
"In the normal times, I think that our staffing is … it is a little bit insufficient, especially at night and when the Covid-19 happened, just imagine how much more difficult it is."
There were times when, despite staff efforts, residents' care was badly affected. "Especially in the time of the peak of Covid, I know that there are residents who need to be turned on their sides because they had pressure sores." But there was not the time to do it. "During those times when we had reduced number of staff, there are times that … like not all the physical and psychological needs of the residents were being met."
In another nursing home Dealgan House in Dundalk, there was a drastic reduction of staff just as the crisis began to unfold there. Dealgan House said that at certain times during the worst of the crisis in the nursing home when 22 people died in April and early May, staff numbers were as low as 40% of those they would normally have rostered for over 80 residents.
Health care workers there describe certain care tasks for the residents could not be done. "People who couldn't get out of bed, they mostly stayed in the bed. And you could just see them going down, down. Even with their spirits, there was no up and go in them anymore. How could they?" Another health care worker spoke of how cleaning was not being done and bins with incontinence wear were not being emptied as staff didn't have time.
End of life care
Professor Amanda Phelan from the School of Nursing and Midwifery in Trinity College, Dublin also says that one of the key lessons from the tragedy that unfolded in our nursing homes was a lack of end of life care that met the needs of families. "Palliative care seems to have been more of a priority in other countries. It was important, essentially very important, for nursing homes because of the volume of people who died in those environments. Things could have been done differently. And it's only in hindsight that we learn those lessons."
But for families like the Crewes, who lost their dad, Oliver, it is too late. They regret that he died alone. Elaine, who was at her father's window, says: "I think that he needed maybe one of us to be with him just to tell him that would be OK and to hold his hand, maybe rub his head to comfort him. He just didn't get that." Oliver, aged 71, and who had Parkinson's was a resident of Dealgan House.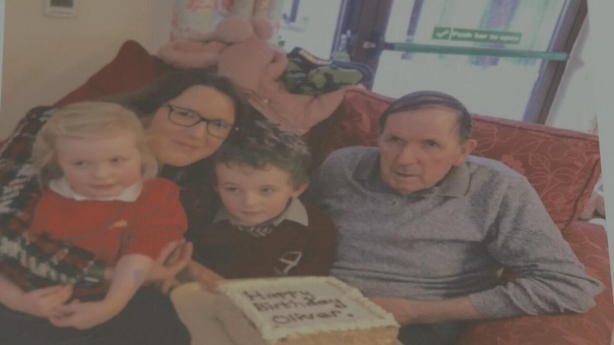 He died in early May after the Royal College of Surgeons hospital group had taken over management of the nursing home. Even with the doubling of staff, on the night Oliver died there was one nurse on duty in his unit and three very sick people including Oliver.
Elaine remembers how he struggled for breath in his final hours. "He was gasping. I never, ever thought that anybody could suffer like that. I never thought that anybody would have them problems, like with their breathing, at the end of life."
Elaine's sister, Emma Duffy, who was on speaker-phone to Elaine as she sat outside Oliver's window the night he died, says the fact that their father died alone still upsets them. "I know everybody will say 'it's the times we're in', I just don't think it's good enough. People shouldn't be dying on their own, whether they're in hospitals or nursing homes."
Elaine says that the Crewe family did not get the end of life care for their dad that they wanted for Oliver. "My dad was a gentleman. I just find it sad that such a quiet man who never complained, that this is the way his life ended."