The tragic death of Jack Downey this summer struck a chord with many people across the country. Here was a young man with his whole life ahead of him, a dedicated hurler and beloved son, dead at the age of 19 after taking a substance at the Indiependence festival in Mitchelstown. The drug taken by Jack had done so much damage to Jack's organs that, according to his mother, they couldn't be donated after his death.
"There was nothing left of him". 
Jack Downey's death was not an isolated incident, there were other reports this summer of young people falling ill at other music festivals and of batches of ecstasy that were particularly potent making their way to Ireland. Brandon Webb spoke about his family being told to say their goodbyes to him, after a pill he took at Electric Picnic almost killed him.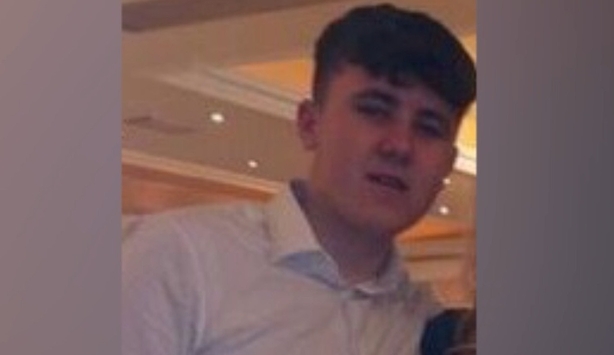 It all feeds into the discussion about what we do to combat it, how to stop people from dying or being seriously damaged through recreational drug use. People of a certain vintage will remember the Just Say No To Drugs message, created by Nancy Reagan and conveyed around the world by the likes of Disney cartoon characters and the cast of Grange Hill. It's a phrase that in time came to be seen as too simplistic and has largely been replaced by arming people with information about drugs, targeting those who choose to use them and making it as safe as possible. 
The Harm Reduction message is now a key part of Ireland's national drug strategy and the HSE delivers it through its website drugs.ie and by having a presence at festivals and college campuses. It means that, for the most part, Irish festival-goers have access to information and advice, should they choose to use drugs. 
For tonight's Prime Time programme, we spoke with a group of young people involved with the Students for Sensible Drug Policy group. What's clear from our discussion is that drug use among people that age is a normal occurrence; people from every walk of life, every part of the country and from every kind of economic background are using drugs. And not, as they see it, in a problematic way but in a recreational fashion no different than someone who enjoys a few pints at the weekend or a glass of wine after work. 
But one of the fundamental problems is the fact that when people take a pill, or snort a powder, they have no way of knowing what's really in it. These drugs are illegal; there aren't any Irish or European safety standards, people have no idea how they're made or where they're made. There is nothing to guarantee their quality or safety. What's sold as ecstasy could contain more volatile substances, such as PMA, or could contain far more sinister substances such as rat poison (as was the case with Brandon Webb).
Other countries have introduced testing facilities at festivals. This video from the Boomtown festival in the UK shows how people bring their drugs into the testing tent and can be told in short order what substances they contain. They also use "amnesty bins" - bins where people can anonymously leave a pill or a sample of powder. These will all be tested, dangerous batches identified, and the festival can issue a warning to anyone who might have bought drugs from that particular batch. Though, it should be pointed out that it's a system reliant on people's sense of altruism and community, and their willingness to hand over some of their drugs in the name of the greater good. 
It's not something currently available at any festival in Ireland, though it is possible to buy individual testing kits online, though the HSE says that these kits are unreliable; they don't test for enough substances, they don't measure the strength of the dose, and that they may give a false sense of security to people, which in turn could lead to them having an adverse reaction. There is a constant stream of new, illegal drugs onto the market. Dr. Eamon Keenan tells us that in the last fifteen years alone, 730 new drugs have been identified by the European Monitoring Centre. As Dr. Keenan says, we can all react differently to different substances and when it's something new, we have no idea what that reaction might be.
Ultimately though, the tragic events at festivals this summer serve as a reminder of how dangerous drugs can be. Ten people every year die in this country after taking ecstasy. Ten families like the Downeys will be without a son or daughter. Countless others will have close calls after bad experiences with dangerous batches of pills. 
Harm reduction by its very name suggests reducing the harm that can be done, but doesn't serve to eliminate the harm, or the risk of harm that comes with cocaine, ecstasy or other festival drugs. 
Watch Conor Wilson's item on Pills, Powders & Potency on PrimeTime tonight at 9.35pm on RTÉ 1.