Sinn Féin's candidate for the Presidential Election has said voters are hungry for change and do not want an "establishment candidate" or a coronation to the office.
Liadh Ní Riada said she believed her campaign has captured the mood of the electorate, saying voters want a president that would hold the Government to account, as well as bring a new dynamism to the role.
Speaking in Galway, she said there were a range of issues that were affecting people - from homelessness to Brexit - but also an optimism about the future, which she hoped to express.
She stated that she was not contesting the election to come second and believed she had the necessary credentials to succeed President Michael D Higgins.
She said her canvass has led her to believe that there would not be a "straight run for the present incumbent" and that people wanted a president that was "not removed from the public".
On the issue of broadcast debates between the candidates, she said voters deserved to hear from all those seeking the office and that those in the running should not have the luxury of being "above the people".
She said she would be particularly interested to hear what vision Mr Higgins had brought to the presidency in the last seven years and his vision was for the next term.
We need your consent to load this rte-player contentWe use rte-player to manage extra content that can set cookies on your device and collect data about your activity. Please review their details and accept them to load the content.Manage Preferences
Mr Higgins, who is seeking a second term in Áras an Uachtaráin, has said her does not intend to get drawn into a negative campaign.
Also speaking in Galway, Mr Higgins said there was no point in exchanging insults with other candidates. 
He said he hoped that for the remainder of the campaign, the focus would be on what each candidate was offering; their values; their experience and how they would implement their vision.
Mr Higgins drew attention to the constitutional provision for the president addressing the Houses of the Oireachtas, whereby the Council of State would first gather before the Government approved the script that would be delivered in the Dáil.
Mr Higgins said he would consider making such an address if the occasion required it, but said he was quite happy to be able to script his own remarks.
---
Watch: Candidates on why they should be president
---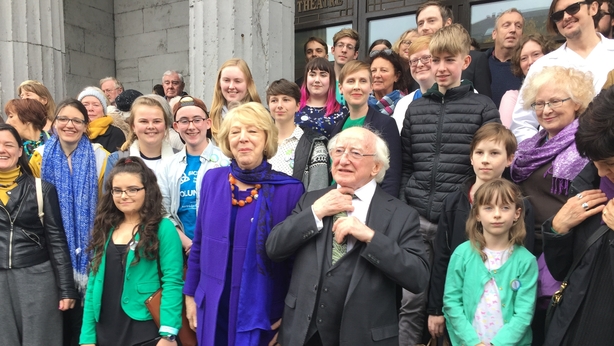 Mr Higgins said he was seeking re-election on a substantial platform, with substantial experience and a deep understanding of the constitutional requirements placed on the president. 
In an address to his supporters, Mr Higgins said there were constraints on the manner in which he could conduct his campaign because of commitments he had made as president.
For this reason, he said the work his supporters were doing was central to his election campaign. 
Independent candidate Senator Joan Freeman has said she is increasingly concerned at the derelict state of many rural towns and villages as she canvasses during the election.
Ms Freeman claimed that this issue has not been highlighted by those in office.
Speaking after an interview on local radio in Tullamore, Ms Freeman accused the political class of living in a bubble in Dublin and along the east coast.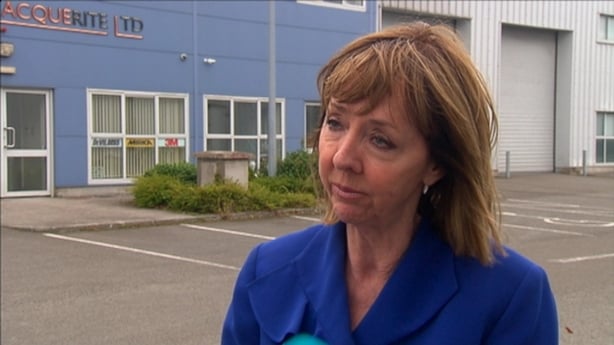 She said if elected to the Áras she would use her position to highlight the need for these communities in rural Ireland to be given support and assistance.
Ms Freeman said she understood full well the powers available to the president, but said former president Mary Robinson had proven how to highlight problems and issues by simply visiting locations, such as famine torn regions of the world, during her term in office. 
Responding to a suggestion that she was a single-issue candidate, Ms Freeman said she had been described a one-trick pony, but said this "one trick" was of huge importance to the welfare of the nation.
The Pieta House founder also said she would continue to campaign on mental health and quality of life issues.
There are three other candidates contesting the Presidential Election, which takes place on Friday 26 October. 
They are businessmen Peter Casey, Seán Gallagher and Gavin Duffy.
Additional reporting: Ciaran Mullooly