The speed with which Damien English resigned from his position as Minister of State at the Department of Enterprise has saved the Coalition from a potentially damaging protracted controversy.
His swift departure also means he has avoided further damage to his reputation.
One Fine Gael insider said: "It didn't drag out and people will move on from it. He learned from Robert Troy (the Minister of State who resigned last August)."
Many TDs are surprised by the speed at which events unfolded and Damien English tendered his resignation to the Taoiseach.
But Leo Varadkar's statement was unambiguous.
Damien English told him that his position was "not tenable". The Taoiseach added: "I agreed and accepted his resignation."
Tánaiste Micheál Martin said the Meath West TD had made the "right decision".
The circumstances around his departure were also cut and dried.
There is no doubt about the seriousness of the actions by the Meath West TD.
The revelations, which appeared in the Ditch website, show he failed to disclose the fact he already had a home when making a planning application, that allowed him to be categorised as an applicant with "housing need" and helped him get planning permission for a new house. He made the incorrect planning submission when he was already a TD.
It also happened in a rural area where one-off housing and planning permission is a sensitive issue.
It would have been almost impossible for him to make a case to stay in office.
Department of Enterprise vacancy to be filled
Attention will now turn to which Fine Gael TDs might fill Damien English's role at the Department of Enterprise.
Among the names in the mix are Dublin Rathdown TD Neale Richmond, Mayo's Alan Dillon or Clare TD Joe Carey.
Geography will be a big consideration in terms of who will get the role.
Leo Varadkar may wish to have an even spread of ministers across the country.
That is likely to make it go against Mr Richmond as the Taoiseach may wish to appoint a deputy from outside the capital, other names being mentioned are Cork North Central TD Colm Burke and Carlow-Kilkenny's John Paul Phelan.
It is the second time in six months the coalition has seen a Minister of State resign over a property controversy.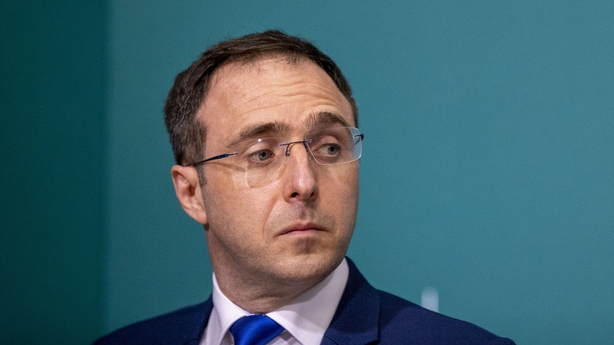 Last August, Robert Troy stood down after he made a number of errors in his disclosure of his property interests to the Standards in Public Office Commission (SIPO).
The controversy dragged on and despite his attempts to fight for his position he eventually resigned.
Damien English may have also learned from the resignation as Agriculture Minister of Dara Calleary over the 'Golfgate' controversy in 2020 when he was seen to have breached Covid guidelines.
Mr Calleary left his position quickly and didn't carp about it afterwards.
He found his way back into office last month and is now a Minister of State in the Department of Enterprise.
'Deep audit' required
The Aontú TD Peadar Tóibín has called for a review of TDs interests and said "this would involve a deep audit of each TDs records by the parties themselves".
"For the sake of transparency each party should publish the findings and proper due diligence should be carried out of new candidates in the future."
The controversy over Damien English will highlight the need for all public representatives to ensure they are open about their property interests.
While his swift departure avoided a lengthy controversy it does not take away from the fact that he misled a local authority to get planning permission for a house.