The leader of the Green Party Eamon Ryan is addressing the party's annual conference in Athlone.
Ireland will be generating enough solar energy by 2025 to power the entire country on sunny days, according to Mr Ryan.
He told delegates this would be possible by bringing forward the country's solar power targets by five years.
Minister Ryan said by the new deadline, Ireland will have installed 5,000MW of solar capacity.
He told delegates: "Just think about it - when the Green Party joined government in 2020, the country was powered by gas on those warm, summer days. By the time we finish in office, we will be powered by the sun."
The Green Party leader said this was possible because the Government had abolished planning requirements for installing solar panels on people's homes last September, as well as changing the rules so people could sell their own power back to the grid.
He added: "I am talking about the immediate rollout of hundreds of thousands of solar panels right across the country. We will be part of the solar revolution that is taking place in our world."
The Dublin Bay South TD said that wind energy provided nearly half of all electricity in Ireland last month, and the next priority was to go offshore where the wind is even more powerful.
Mr Ryan also set a goal for his party to secure the support from one in 10 Irish voters.
He told his party that achieving the goal would mean the party more than doubling its Councillors to 100 local authority members.
"I am confident that one in 10 will cast their vote for the interests of the next generation. We are in the fight of our lives and we are all in it together."
He contended that the Green Party is "leading the charge, delivering real solutions that improve the daily quality of life".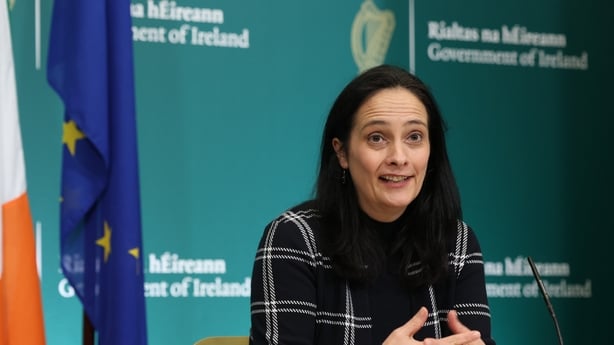 In her preceding speech, the Green Party deputy leader and Minister for Tourism Catherine Martin has said that she intends to secure Cabinet approval for robust legislation introducing a new short-term property letting register.
She told delegates at the party's convention in Athlone that it will be operated by Fáilte Ireland, and the new controls have the potential to bring an estimated 12,000 homes back into the long-term housing market.
In her address, she contended that a change in approach to housing policy is underway, adding that a place to call home is a basic fundamental right which is "an absolute priority" for her party.
However, she accused opposition politicians of being "disingenuous" if they do not accept that there is no quick fix to solving the housing challenge.
Ms Martin said introducing cost rental housing is a core policy for the Greens, and this is now happening - with 18,000 cost-rental units scheduled to be be delivered by 2030.Earlier,
Speaking to journalists earlier today, the Minister for the Environment said: "The scale of climate change that's happening, that we're witnessing, people will be put the question at the next election: 'Well, are you willing to vote for a safer future for your children, or grandchildren, or nieces, or nephews?' I think the answer to that from the Irish people will be yes."
The Green Party leader said that it was now, however, time to keep "heads down" and focus on delivering while in Government.
Minister Ryan said: "Keep delivering, then we face that election with our heads up, proud of what we've been doing in Government serving our people."
He said the "first focus" was on the Local and European elections and focusing on what their councillors were doing at local level.
Mr Ryan added: "I think people recognise that that's progress, positively working with people, delivering real change in people's daily quality of life. And I think people will vote for that."
'Whole tranche of new housing solutions' needed
Minister Ryan has not ruled out the possibility of additional tax breaks for developers to assist tackling the housing crisis, saying they will look at every different option.
"You don't come to this with a kind of ideological position where you're not going to consider options. We'll look at every option. There hasn't been a specific option in that regard."
The minister said "everyone" acknowledges that there is a "real crisis in our housing" and that a "whole tranche of new housing solutions" are required to deal with it.
He said: "There's no shortage of ambition, there's no shortage of willingness to provide public finances. But we have to go further and faster, and that means not ruling anything out."
Minister Ryan said: "What's gone on in this country for so long, [is] that land is left fallow, it is held in store until being profitable to provide houses, we are introducing measures that will change that."
He added: "I wouldn't rule out further measures. We will do everything to make sure we start getting supply - particularly in difficult times like this, when as I said high interest rates, high costs of construction due to global supply chain issues are making it very hard."
Twitter employees not being treated with 'respect'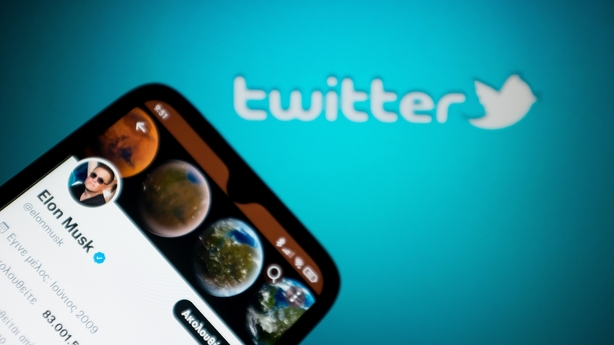 Minister for Media Catherine Martin said is it a matter of "huge concern" to her that employees at Twitter are not being treated with "basic dignity and respect".
She said the Government "will be there" when people are made redundant.
Mr Ryan said the Government has been "very strong" is stating "how unhappy" they have been with Twitter's approach to redundancies.
He added: "We've been very clear in calling-out what we see as low standards at the moment, in how people are being treated."
Govt needs 'to go further in cutting childcare fees'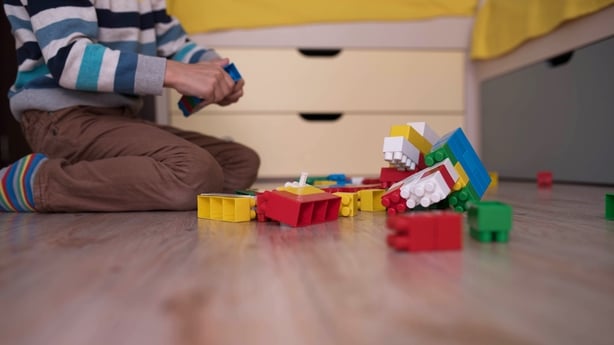 Minister for Children Roderic O'Gorman said there is a "shared view across all three parties in Government" that they must do more to reduce childcare costs - particularly during a cost-of-living crisis.
He said his firm view, and that of the Green Party, was that the Government needed "to go further in cutting [childcare] fees for parents".
From next January, he said, there would be a 25% reduction "on average" in childcare fees which he contended would be a "huge benefit to parents' right across the country".
While he said "everything" is dependent on the state of the public finances when designing Budget 2024, his ambition is to "continue to make childcare more affordable for parents... and I'll certainly be working to achieve that".
Minister O'Gorman said he also wanted to make other investments, particularly making childcare more accessible for children with a disability through the access and inclusion model.