The Coalition leaders, along with the Ministers for Finance and Public Expenditure, met tonight to discuss the energy price crisis.
It is understood that ways of keeping the unit price of electricity as low as possible formed a substantial part of the discussion.
The talks come ahead of an EU Energy Ministers' meeting in Brussels at the end of the week, where topics like price caps and windfall taxes will be discussed.
Tonight's meeting also considered proposals for Budget 2023 aimed at assisting householders and businesses with the spike in the cost of living.
Green Party leader and Minister for Energy Eamon Ryan detailed the memo he is bringing to Cabinet tomorrow regarding how the public service can lead the way when it comes to energy efficiency.
Among the proposed measures are setting temperature limits in public buildings; consolidating staff in certain areas to reduce heating bills; and ensuring that all lights are turned off after work.
Cabinet is due to consider the memo tomorrow morning in Dublin Castle.
Plan may be agreed by Friday - Ryan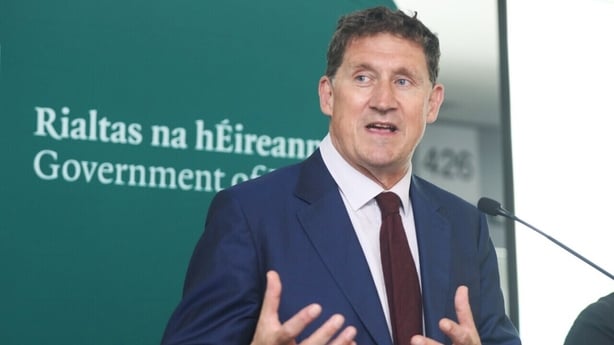 Mr Ryan predicted that EU Energy Ministers will sign off on a plan this Friday which will lead to a reduction in energy prices.
Speaking on RTÉ's Prime Time he described the proposal as a "form of windfall tax" in what he termed "excess revenues" will be taken from energy companies who are not generating electricity from gas.
Addressing the upcoming budget, he said there would be further increases in social welfare, another form of universal energy credit and new measures for small business in order to "protect jobs".
While he agreed there were "no guarantees" when it came to preventing blackouts this winter, the Dublin Bay South TD said he did not believe it would happen.
However, Minister Ryan said accepted that things would be "very tight".
Minister for Transport, Climate, Environment & Communications @EamonRyan is asked if we will suffer blackouts as a result of a failure to reduce energy usage this Winter.#rtept pic.twitter.com/SOrGe3zFsA

— RTÉ Prime Time (@RTE_PrimeTime) September 6, 2022
Regarding proposals he is bringing to Cabinet to lower energy use in the public sector, he said that the measures may sound simple but they are the best solution for making savings.
Earlier today, Mr Ryan said he supports a European Commission proposal to use windfall profits from energy producers to lower bills for consumers.
The European Commission is advocating that profits made by energy companies, from non-gas related electricity generation, should be redistributed by Member States to off-set the giant spike in energy prices.
Mr Ryan said today that he backs the proposal and looks forward to hearing the details when he attends the EU energy ministers' meeting later this week.
Meanwhile, the Taoiseach said that an "exceptional Government response" was needed in Budget 2023 to tackle the energy crisis.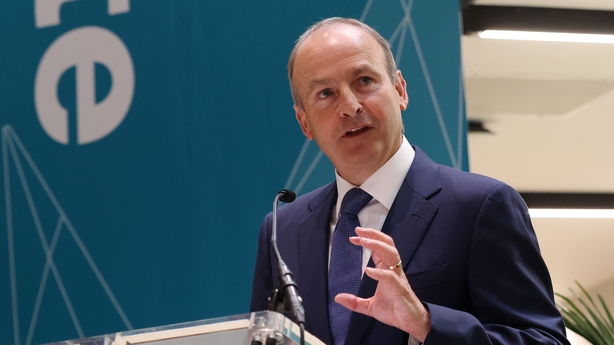 Speaking in Shannonbridge, Co Offaly, earlier today, Mr Martin emphasised that an EU intervention in energy markets will be critical.
"Particularly looking at that potential decoupling of gas from renewables in terms of determining price," he said.
He pointed to other European governments who are adopting a similar approach to Ireland's, which includes cutting demand.
Calling for a "whole of society response" to the crisis, he flagged "sensible things, like policies for public buildings, and that can be applied everywhere".
The Government will go "as far as we possibly can", he insisted, adding that its intervention will be "substantial", as energy prices are "a big worry".
The Taoiseach said there are ongoing discussions within Government on using Budget 2023 to alleviate pressures on people and how best to achieve that.
In "some instances" this will require "making sure of getting funding to people, schools and certain enterprises that are undoubtedly impacted by exponential growth in prices," he added.
Mr Martin insisted that the Government will help people, "like we did last year".