It is now incumbent on the Minister for Agriculture to outline the additional measures that will deliver the agreed 25% reduction in agricultural emissions, Sinn Féin's agriculture spokesperson has said.
Yesterday, the Cabinet agreed to a target of a 25% reduction to carbon emissions for the agriculture sector by 2030.
Matt Carthy said that "while there has been much debate as to the precise sectoral emission ceiling for agriculture, there has been little discussion as to how that ceiling will be met in a fair way that protects family farms and the rural communities that depend on them."
He said Ireland has never reached Climate Action targets under governments comprising of Fianna Fáil, Fine Gael and the Greens, which he says "proves that setting targets without having a plan to implement them is pointless".
Mr Carthy claimed that the best way to deliver emission reductions in agriculture is "through assessing the current carbon sequestration, storage and emissions on a farm-by-farm basis".
"This will allow us to incentivise farmers to reduce emissions, increase sequestration measures such as forestry, land restoration, the use mixed species swards; and engage in other important carbon reduction measures such as renewable energy generation," he said.
"That means, if necessary, any interventions are directed at those who don't engage in these positive practices rather than broad sweeping schemes that target everyone."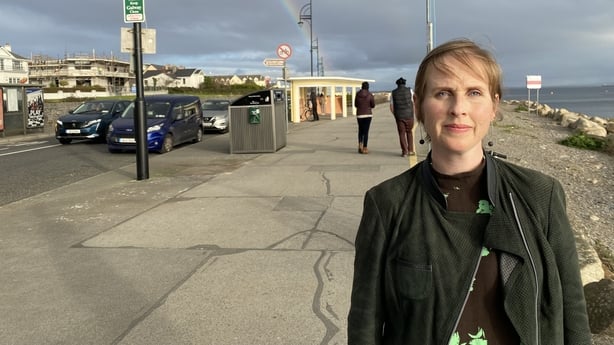 The chairperson of the Green Party has said that farmers are likely to be grant aided if they opt to put in place an anaerobic digestion process on their farm.
However, Senator Pauline O'Reilly told RTE's Drivetime that farmers may not be grant aided when it comes to erecting solar panels.
"I certainly envisage when it comes to anaerobic digestion, which is costly, that will be significantly grant funded.
"When it comes to solar (panels) I think the reality is it's not about putting a few solar panels on your roof. This is about a business where farmers make money," Senator O'Reilly said.
She said that while it is difficult for every sector of society to adjust in an effort to meet emissions targets, "no sector is being treated unfairly".
"Energy is where we're getting the additional reductions. We have to get it from somewhere. It's counted as part of energy. No individual farmer is left to do their own counting on their farm. The job here is for the government and the department to come up with a plan that achieves that.
"Where I am in Galway you have many farms that don't have high emissions but you have other farms that do. It's about changing those practices.
"When it comes to the additional energy for anaerobic digestion and for solar panels they will get money for that. This is about money in farmers' pockets for their families.
"That is what we needed to do; to create benefits for farmers to ensure that we have a sustainable agriculture system, which we haven't had. That's what we're doing with this plan.
Her Seanad and party colleague Vincent P Martin, who said that "only for the Greens being in Government it would have been frightening to think what the response would be to the greatest challenge facing humanity".
However, he also expressed deep frustration at the length of time it took Government to agree to agricultural emissions targets.
"It's dismaying that what the Greens consider an absolute and urgent imperative became a protracted negotiation," he said.
Senator Martin criticised Sinn Féin for refusing to set its own sector targets, adding that it was particularly disappointing given that the party has many young supporters.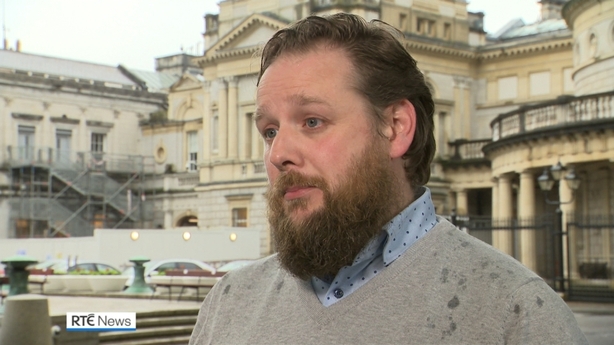 Dublin TD Patrick Costello, who has temporarily lost the Green Party whip, also spoke of the significance in landing the deal.
"As the Climate Change Advisory Committee said, this is an important milestone," he said.
"We have to be honest and say that the final targets are not what they could have been but we've delivered the first binding climate targets. Let's not lose sight of that and get on with delivering it."
Earlier this week, Green TD for Limerick City Brian Leddin urged coalition leaders to reach an agricultural carbon emissions target of close to 30%.
Today he welcomed the agreement reached, adding that it was "significant.... given the trajectory it had been on since the milk quotas were abolished".
Mr Leddin said that his main concern was that the overall carbon budget is not exceeded.
He also spoke of the need to support famers as they "diversify away from carbon intensive practices".
Meanwhile, Minister for the Environment Eamon Ryan has said that "there is a lot more work to be done" on the Government's emissions cuts plan.