The Labour Party's spokesperson on health has said that every child requiring a special school place should be guaranteed one.
During Leaders Questions, Deputy Duncan Smith said that no family should have to open up their private lives in order to access education.
He commended the Milne family, who spoke to RTÉ's Prime Time about their struggle to secure a school place for their twin boys who have severe autism.
Deputy Smith told the Dáil that the boys had lost six years of school as a result.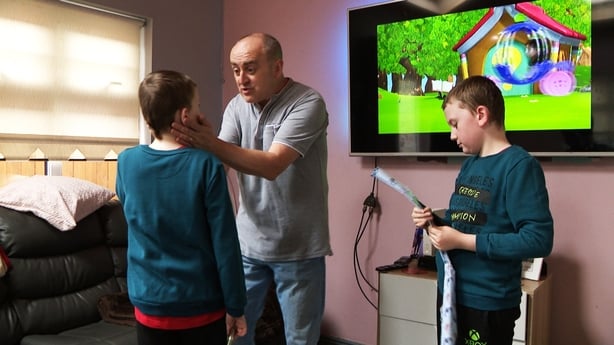 The Dublin Fingal TD said that the EPSEN Act, which provides for the education of children with special educational needs, should be fully implemented immediately.
He also called on the Government to give clarity on the number of children waiting for a special school place.
In response, the Minister for Housing, Darragh O'Brien, said that over €2 billion, or over 25% of the Department of Education's budget, is being spent on providing teacher and care supports for children with additional needs.
He said that figures on how many children are waiting for a special school place are constantly changing and therefore he could not provide them.
Minister O'Brien said that the EPSEN Act review group met yesterday evening and will report back to Minister Josepha Madigan in the coming months.
He also said that the allocation of Special Needs Assistants will be completed by the end of the month.
Deputy Duncan Smith said that while the review of the EPSEN Act was welcome, it was taking too long.