After 30 years in politics, Ivana Bacik has become the leader of the Labour party.
It is a major achievement for a relatively new TD with not quite a year in the Dáil. But can Ms Bacik's brand of liberal politics reverse Labour's fortunes?
Decades before the watershed moment of Ireland voting to repeal the Eighth Amendment, Ms Bacik was campaigning for wider abortion rights.
She was catapulted into the public eye in 1989 when she was threatened with jail as President of Trinity College Dublin Students' Union. It had distributed abortion information at a time when it was still against the law to circulate such material.
That kicked off years of campaigning, but Ms Bacik's electoral career was not straightforward.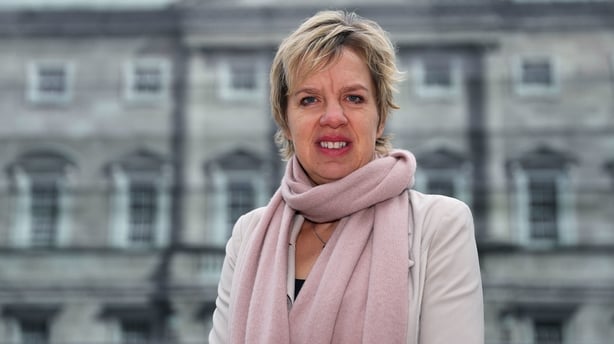 She won one of the Trinity Seanad seats in 2007 when Dr Mary Henry did not stand. This gave her a platform in the Oireachtas and she has won plaudits for her work as a legislator.
Ironically, she was unable to get on the ticket for Dublin South East (previous name for Dublin Bay South) in 2011.
She ran in Dún Laoghaire in 2011, but missed out on election to the Dáil when Eamon Gilmore's transfers were not sufficient. An earlier attempt in the 2009 Dublin Central by-election was also unsuccessful.
Finally in 2021, Ms Bacik was the right candidate in the right constituency, sweeping into the Dáil in the by-election in Dublin Bay South.
It is often cited as the most liberal constituency in the country based on its referenda votes on social issues and it was the perfect fit.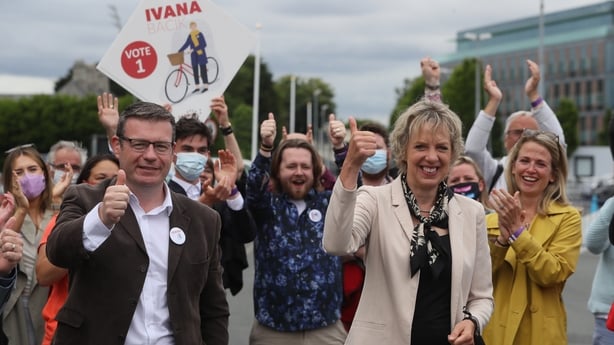 But by-elections have their own dynamic, which means that replicating a vote of 30% in the next general election is inconceivable. And given that Fine Gael put in a decent showing last year, it is in a strong position to win back a seat next time, meaning one sitting TD will lose out.
Most think Sinn Féin vote will hold its seat. This leaves two party leaders – Ivana Bacik and Green Party Minister Eamon Ryan along with a potential party leader, Fianna Fáil's Jim O'Callaghan, all in the hunt for two seats.
But that is for the future. The immediate challenge is to reunite the Labour party with many members feeling disgruntled over the manner of Alan Kelly's ousting.
To that end, the new leader has spent the past few weeks speaking to members and essentially selling her credentials. However, there was never any contest so members had no choice, leaving some unhappiness remaining.
Next up is a subtle Labour rebrand and the uphill challenge of making the party relevant again in the crowded space on the left of politics. It has never recovered from the drubbing it took in 2016 after five years in a government associated with austerity.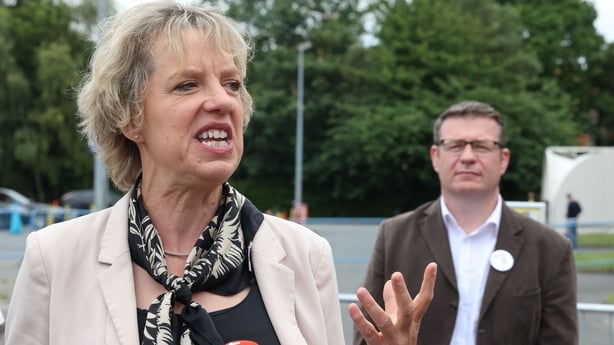 Party stalwarts feel they shouldered all of the blame and none of the credit for implementing tough measures that set the Irish economy on the correct path. Labour votes have scattered and getting them back is a tough if not impossible challenge.
And while the new leader is not associated with the Cabinet decision-makers of the time, she was in the Seanad and she supported those Government measures.
Critics have asserted that this means Ms Bacik does not entirely represent the clean slate cited as one of the reasons for Alan Kelly's swift exit.
For the party, Ivana Bacik represents its new face on the poster. She must make Labour's policies attractive again.
She must also rebuild local organisations and position new candidates for the electoral test of the local votes in 2024.
At issue is whether Ms Bacik's brand of politics can harness votes in areas far away from Dublin Bay South, ultimately increasing Labour's representation from its current seven deputies.
It is a far cry from the 37 seats it won in 2011.
Those days seem far behind the party and much rests on the ability of the new leader to make Labour relevant again.