Consternation.
That was the immediate reaction of ministers to the unexpected recommendation from the National Public Health Emergency Team that only vaccinated people, and those who had recovered from Covid-19, should be allowed to enjoy indoor hospitality.
They were blindsided by the NPHET advice and are struggling to get to grips with it.
For months, the Government had espoused the value of being "all in this together". It has publicly eschewed treating the vaccinated differently from those who did not have the jab.
Now that principle is being hastily ditched.
At a news conference, Tánaiste Leo Varadkar explained that switching to the new policy would be "difficult" and some would see it as "discriminatory".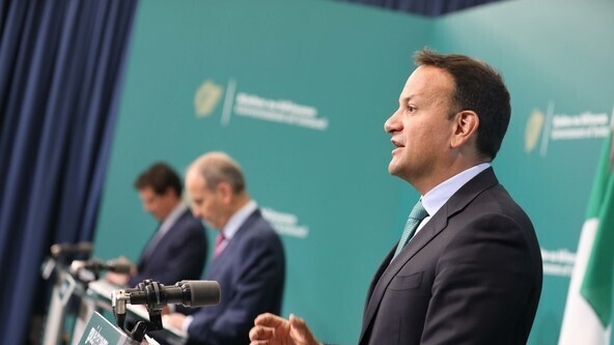 But he added the increased transmissibility of the Delta variant had changed everything.
Accordingly, NPHET altered its advice and the Cabinet had decided to accept it.
The Tánaiste argued that if the Government did not introduce vaccine passes for pubs and restaurants there would be a prolonged delay before indoor service could reopen.
In his lunchtime address, the Taoiseach Micheál Martin said that Government would engage "urgently" with the hospitality sector to find a practical way of introducing such a policy.
However, it's an absolute minefield and the Government has provided little detail about the plan.
What criteria will apply to who can be admitted to a premises? How does anyone prove they fit the criteria? Who will police it? What happens if the policy is not adhered to?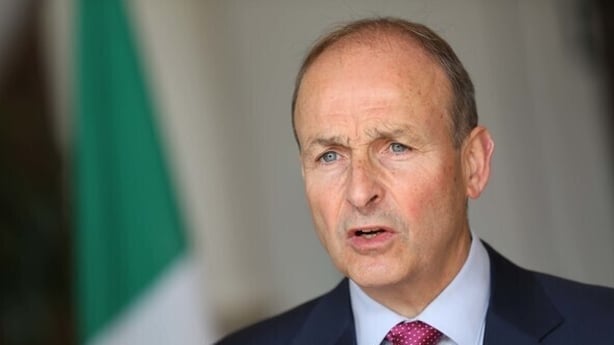 ---
---
The initial reaction from opposition politicians was a cautious one - Sinn Féin's David Cullinane called for the data behind the NPHET decision to be released.
After the Taoiseach's address, the criticism sharpened. Labour leader Alan Kelly described the initiative as "bananas" and "discriminatory."
Social Democrats co-leader Róisín Shortall said it was "unenforceable and raises serious legal and ethical issues".
The Opposition senses that the Government has its back against the wall.
Minister for Health Stephen Donnelly spoke of engaging with the hospitality industry, looking at international examples, and working towards a plan being published by 19 July.
But he couldn't say when indoor service in pubs and restaurants might return.
This situation might not have been so difficult for the Government, if there had been some planning about how such a policy would be introduced.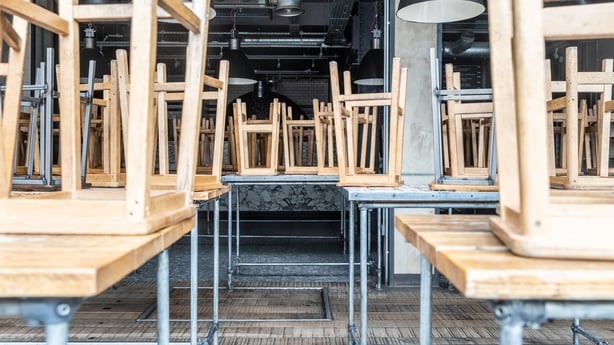 It appears this didn't happen because Government and NPHET policy was that there should be no policy difference between those who are vaccinated and those who are not.
However, it does beg the question - could NPHET not have tipped-off the Health Minister that a significant change in policy might possibly be required?
The Chief Medical Officer and Health Minister work in the same building.
Could Dr Tony Holohan not have tapped Stephen Donnelly on the shoulder and said: "Maybe you should look at that again ... do some modelling ... we might just have to have to recommend it."
I put that question to Tánaiste Leo Varadkar at the news conference and he suggested that the answer would best come from NPHET.
However, he also said that there was an effective relationship between the public health experts and the Cabinet.
But Opposition TDs believe there are significant questions about how they function together.
Had the Government, as had been expected, announced that indoor hospitality would resume on 19 July, rather than 5 July, this story would have been a one-day-wonder.
Now, with tens of thousands of hospitality jobs on the line, and no reopening plan in sight, this issue could become a major headache for the coalition as businesses and opposition pile on the pressure.
The old political adage that "if you are explaining, you are losing" most certainly applies here: the Government has a lot of explaining to do over the coming weeks.