Plans for a housing development at Oscar Traynor Road in Coolock can and should go ahead, but require Government support, Sinn Féin leader Mary Lou McDonald has said.
Last night Dublin city councillors voted against a proposal for a developer to build 853 homes on public land.
The development would have seen the construction of 50% private housing, along with 30% social and 20% affordable purchase units, on the site.
Councillors had expressed concerns that investment funds could take over the housing, making it unaffordable for most people on what was one of the last remaining areas of public land in Dublin city.
Speaking during Leaders' Questions, Ms McDonald said it was possible to move on from "a generation having to settle for the box room of their parent's home as home for their own families, from couples scrimping and saving for their own home but still not being able to get a deposit together, from young people being ripped off from sky high rents."
She said that it was possible to get a "good deal" for people who need affordable and social housing.
She called for the Government to fund local authorities to deliver public housing on public land to meet social and affordable housing needs.
Ms McDonald expressed the belief that the Oscar Traynor development can proceed in the same time frame as originally envisaged.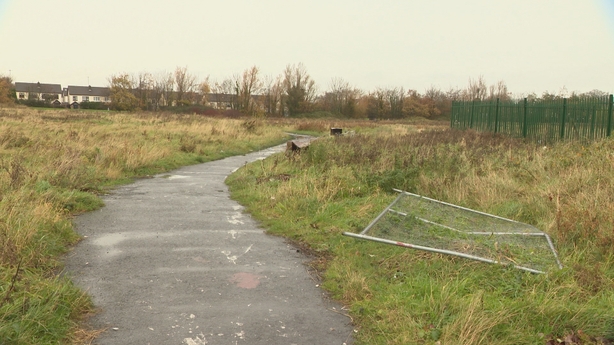 However, she said that the Minister for Housing would need to work with Dublin City Council to secure a "long-term, low interest European investment bank loan and a serviced site fund grant from the Department of Housing".
In response, Taoiseach Micheál Martin said that "a lot of rhetoric" and different ideology came from various political parties.
He said that the reality was that the country did not have a "super fluidity of developers in this country anymore".
Mr Martin said the country would not deliver 20,000 houses this year due to Covid-19, despite the ESRI recommending that the 33,000 houses be built a year to keep up with population growth.
Sinn Féin leader Mary Lou McDonald says plans for housing development at Oscar Traynor Road can proceed but needs Govt support; Taoiseach says the Housing Minister is not responsible for for the plans accompanying the site | https://t.co/ONJswEei6j pic.twitter.com/vInBCeja4H

— RTÉ News (@rtenews) November 17, 2020
Mr Martin said that the current Minister for Housing was not responsible for the plans accompanying the Oscar Traynor Road site, adding that the development in its current form dated back to 2016. He said that he understands the site has been vacant since the 1970s.
The Taoiseach said Minister Darragh O'Brien has requested a report from the CEO of Dublin City Council on the issues around the development "with a view to engaging with DCC on what the next steps forward are".
The minister is going to meet with DCC, he said.
Ms McDonald said that this was a matter of "common sense", adding that €380,000 for a three-bedroom home is "not affordable to the vast majority of working people".
She called for the Government to ensure that the development is delivered in a timely manner.
Mr Martin insisted that projects such as the proposal for Oscar Traynor Rd need to go ahead to deal with the current housing shortage.
He said that a lot of funding has been set aside for social housing in the year 2021.