The Irish Aviation Authority has warned that unless "urgent action" is taken at a political level the Irish aviation industry will not exist.
In his written opening statement to the Oireachtas Transport Committee, head of corporate affairs Paul Brandon said the industry is not living with Covid-19 but rather dying with it.
He told politicians that the pandemic has devastated the aviation industry in Ireland and that air traffic levels have now reverted back to levels seen in the late 1980s.
Mr Brandon said the European aviation sector will record over €140 billion in lost revenue in 2020 and that things are not looking good for 2021.
He pointed out that the authority managed 38,172 flights in September 2020, compared to almost 110,000 in the same month last year.
Mr Brandon warned that the levels of air traffic in Ireland are consistently below the rest of the European air traffic network which he said was "deeply worrying".
He said the only way the Irish aviation industry can start to recover is when passengers can travel throughout Europe with minimal restrictions.
Mr Brandon said that as a society and an economy, we need to live with Covid-19 and that continual restrictions are not sustainable from an economic point of view.
He said that living with the virus in an aviation context means there is an effective and harmonised system of travel across Europe and pre-departure testing.
The Irish Aviation Authority welcomed the Government's intention to adopt the EU-wide traffic light system for travel.
We need your consent to load this rte-player contentWe use rte-player to manage extra content that can set cookies on your device and collect data about your activity. Please review their details and accept them to load the content.Manage Preferences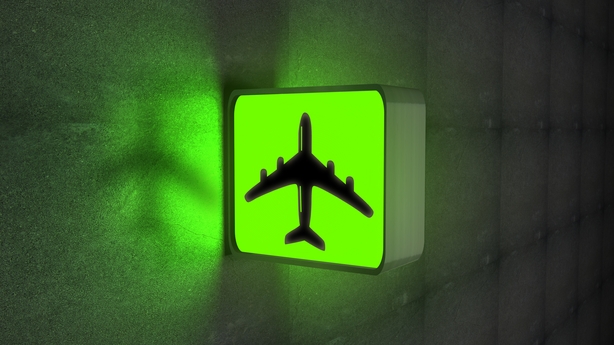 However, Mr Brandon said that while it is a step in the right direction, it does not achieve the levels of EU-wide coordination required to provide for a sustainable return for aviation.
He said the latest travel map, from the European Centre for Disease Prevention and Control, shows that the majority of Europe is coded red, which he said effectively prevents air travel.
Mr Brandon said the IAA understands that 'red' reflects the recent surge in community transmission in each country, but he said that it also highlights the ineffectiveness of the traffic light system in terms of reopening borders.
He pointed out that the mechanism is broadly satisfactory if all countries are 'green', but it starts to falter when countries are 'orange' or 'red'.
Mr Brandon said this is not living with the virus but rather closing borders across Europe to prevent virus transmission.
On testing, he said that an EU-wide system to replace quarantine measures with airport pre-departure testing is required.
Mr Brandon also said that Ireland should take a lead in promoting a standard approach to airport departure testing and the removal of quarantine requirements across Europe.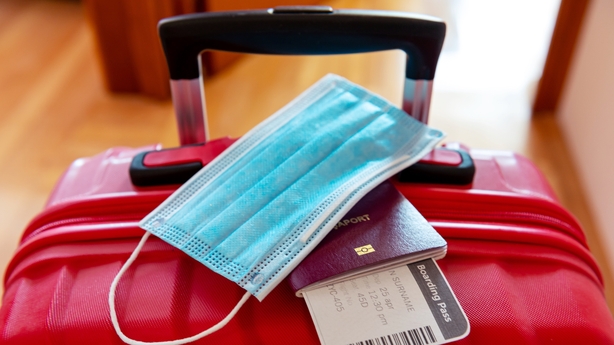 A spokesperson for the European Commission has warned that airlines and airports are currently burning through their cash reserves.
Filip Cornelis, Directorate-General for Mobility and Transport, European Commission, told the Transport committee if the situation continues there will be bankruptcies and large scale redundancies across the sector.
Mr Cornelis said that airlines have scaled back their operations and he warned there will be longer term impacts on the industry after the crisis.
He said that as long as there is no vaccine in place there will be a need for measures such as a testing protocol prior to flying.
Mr Cornelis said the way to get passengers to travel again will be to have a harmonised and stable system of border measures across Europe -- which should not be quarantines -- except for confirmed cases.
He told the Oirreachtas Transport committee that the EU traffic light system is a first step but more work is needed.
He said that that work is underway by the European Union Aviation Safety Agency (EASA) and the European Centre for Disease Prevention and Control (ECDC) to come up with a testing protocol that could be used in aviation.
He said that this could be used in additional to the traffic light system to allow for more stability.
Mr Cornelis said the problem for travel is not only regulatory restrictions but that the public is lacking confidence because of the ever changing rules.
He was responding Fianna Fáil Senator Timmy Dooley, who asked how weakness in the EU traffic light system could be strengthened.
Sinn Fein's Darren O'Rourke wanted to know about countries that have a rapid testing protocol in place and if they are satisfied that it meets the standards required.
Mr Cornelis said that work underway by EASA and the ECDC will give information and advice on which types of tests, how many tests and at which phase of the journey.
He said that a common approach between countries is needed because he said there is no point having testing facilities in place if a destination country will not recognise the tests that have been undertaken by the person travelling.
The IAA's Paul Brandon also warned that businesses are burning through their cash.
He said that in the absence of a vaccine pre-departure testing, as part of the EU traffic light system, would provide a signal to passengers that it is safe to travel.
Mr Brandon said that pre-departure testing in conjunction with the traffic light system should allow for effective re-opening of aviation.
Labour's Duncan Smyth asked what level of engagement the IAA has had with Government and the department of transport in relation to the issues raised.
Mr Brandon said they continually engage with the department but had not discussed the issue of airport testing.