Ten words. That was the extent of the acknowledgement in Finance Minister Paschal Donohoe's Budget speech to the European Central Bank.  
The bank, led by Christine Lagarde, has engaged in extraordinary activities during the pandemic which bankrolled this week's Budget. 
It has enabled borrowing of €20 billion this year at interest rates close to zero. And it will support the State's plans to ask lenders for a further €20.5 billion next year.  
This is a massive level of debt compared to the size of the economy. Unusually, the coalition of Fianna Fáil, Fine Gael and the Green Party hasn't taken any flak because of it.  
TDs on all sides know there are few votes to be gained from advocating less borrowing for supports when workers and businesses are suffering in unprecedented circumstances. 
The Budget had been expected to be a big test of whether any Green politicians would wobble following a near miss in July. That's when the party's then Chief Whip Neasa Hourigan voted against housing legislation, and Junior Minister Joe O'Brien abstained.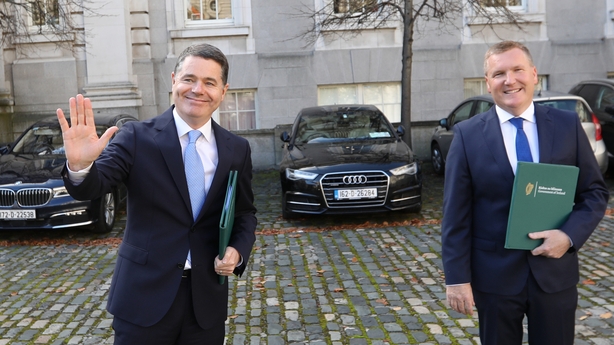 One of the criticisms of this week's Budget came from Róisín Shortall of the Social Democrats who argued that the coalition should have gone further and announced larger spending plans. 
Left unsaid by many politicians on Budget Day was that there are significant downsides to accumulating such large borrowings.  
The big question is whether the coalition is taking the right course of action.  
Most observers agree that running a large deficit to navigate the economic harm caused by the pandemic is in Ireland's best interests.
As wave after wave of restrictions wreak havoc on cafes, restaurants, hotels and other businesses, the job of Government is to pump money into firms and households to limit the financial damage.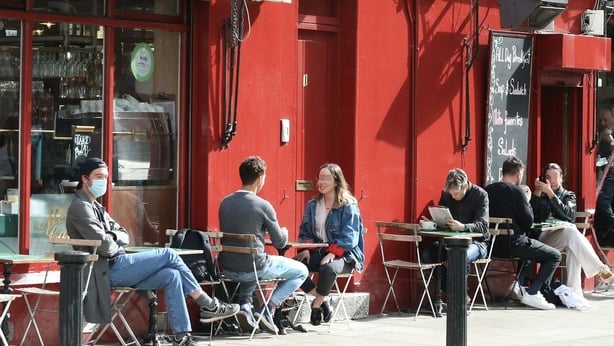 But taking on huge sums of borrowings comes with risks, even if it is the right thing to do.  
It also means that future policy announcements by Christine Lagarde will be far more important for the Government than in recent years.  
That is because the European Central Bank has kept the cost of borrowing artificially low for Ireland and other countries.  
If it turns off that tap the coalition may have to balance the books quickly to show the markets it can close its deficit.  
That could be a very unpleasant political experience and will be difficult for some coalition TDs to support.  
In normal times, countries borrow money by selling bonds to investors such as pension funds. 
If a state already has a big national debt the interest rate will rise when it wishes to borrow more money.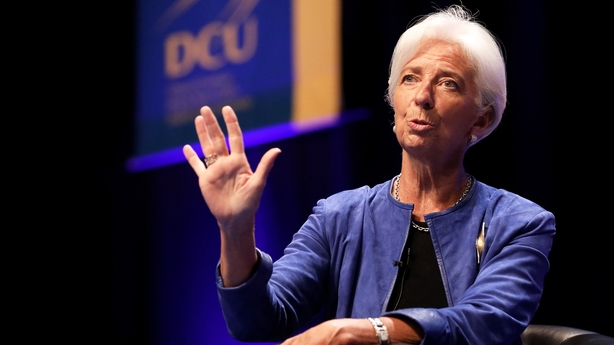 To prevent that increase the European Central Bank has taken the unusual step of buying bonds.  
So far its programme of purchases during the pandemic has cost a staggering €1.35 trillion - that's more than a thousand billion euro.  
Across the eurozone this policy has kept interest rates on governments' debt low, so as to enable them to borrow more to stimulate economies.  
But this isn't the European Central Bank's main job. Its core mandate is to maintain price stability and guard against significant increases in inflation.
Rising costs can propel people on fixed incomes into poverty and tackling it is an act of faith for the European Central Bank.  
The bank's most powerful tool against price rises is raising interest rates.
If Christine Lagarde and her team see inflation creeping up across the eurozone they could bring an end to the bond purchasing programme.  
That could see borrowing costs hiked for countries such as Ireland.  
Right now there is no immediate danger of this. But it is a risk which politicians will have to face.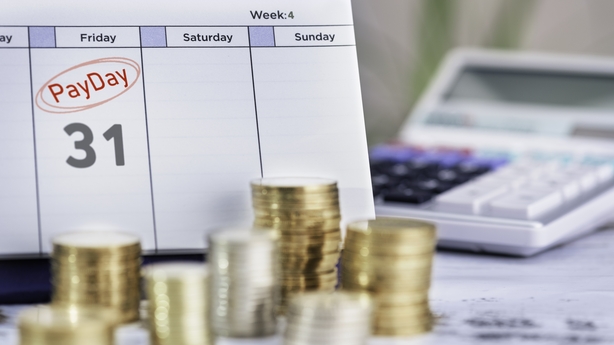 In his Budget speech Paschal Donohoe acknowledged as much.  
"We must manage and reduce our borrowing levels over the coming years to move our national finances back to a balanced position, and to remain well inside Eurozone levels of borrowing," he said.  
He also referred to Ireland's financial crisis when its interest costs went out of control and the State required a €67 billion bailout from the EU and International Monetary Fund, better known as the Troika.  
He told TDs: "We know what happens when risks develop in our national finances."  
When the national debt is bigger than the national income of a country, as now, it is generally considered a warning sign.  The State's financial watchdog, the Irish Fiscal Advisory Council, said: "Ireland's Government debt burden was high going into this crisis and is set to increase sharply." 
It has called for the Government to outline debt targets and sustainable spending limits. 
Ireland's borrowing will be €219 billion this year. It will be 8% bigger than the country's national income in 2020 and 15% bigger next year, according to the Department of Finance.  
So far the Government has not said when it will stop borrowing. Instead Paschal Donohoe said he would announce details of that next year.  
The Irish Fiscal Advisory Council has also recommended replenishing the State's Rainy Day Fund which was emptied of €1.5 billion last week to help fund the Budget.  
So, is the Government borrowing too much?
Desperate times require desperate measures and it has little choice. 
Already, this week's Budget is quickly being forgotten as the Covid-19 crisis forces tighter restrictions, with further measures likely.
But the pandemic's financial legacy will leave politicians with hard choices in years to come. 
Pressures are coming which will test the durability of the coalition.