Phil Hogan grew up on a farm in rural Co Kilkenny and was first elected to Dáil Éireann as a Fine Gael TD in 1989 representing the Carlow/Kilkenny constituency.
He has had a long and colourful career in politics and served in a number of key positions.
Mr Hogan was forced to quit as minister of state at the Department of Finance in 1995 after a Budget leak row.
Speaking in the Dáil at the time, he said: "I am proud to belong to Fine Gael, a party with the highest ideals, values of honesty and integrity, whose members have always put the country rather than the individual first.
"To avoid any possibility of damaging a Government led by Taoiseach John Bruton, a man of the utmost decency and outstanding qualities, I have tendered my resignation from Government and it has been accepted."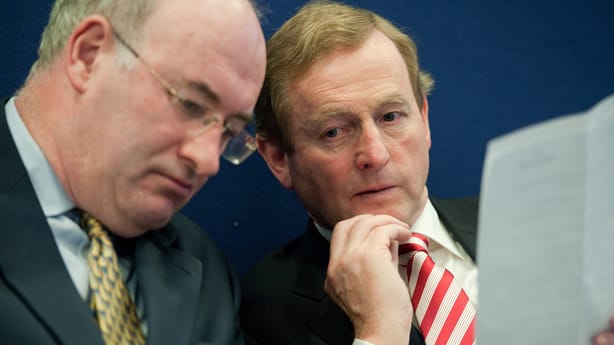 The Kilkenny native was nominated by former taoiseach Enda Kenny as national director of elections for Fine Gael in the lead up to the 2011 General Election.
After a successful campaign he served as minister for the environment, community and local government from 2011 to 2014 under Mr Kenny.
But his term as minister was not without controversy and he received criticism for his handling of the water charges issue.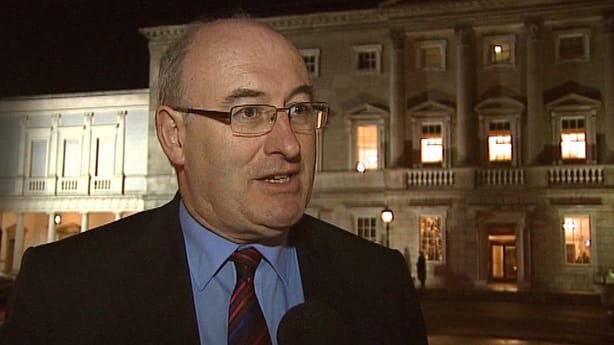 Mr Hogan was widely criticised for remarks he made about people's water supply being reduced to a trickle if they failed to pay their bills.
He said: "For people who don't pay, their water pressure will be turned down to a trickle for basic human health reasons and obviously that won't be too attractive for them, so I would encourage people to pay."
The 60-year-old was first appointed as EU agriculture commissioner by Enda Kenny in 2014 - a position he held for five years.
During that time, Mr Hogan worked on issues including reform of the Common Agriculture Policy and the Mercusor trade deal.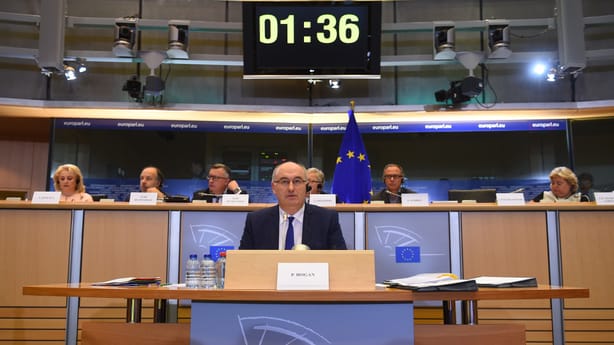 Last year when Ursula von der Leyen took over the reins as EU Commission President, Mr Hogan was given the role of EU Trade Commissioner.
The position is seen as one of the most important economic portfolios in the commission with Mr Hogan playing a key role in Brexit negotiations.
In June, Mr Hogan pulled out of the race to become the next director-general of the World Trade Organization.
In recent days, he became embroiled in controversy over his movements before and after attending an Oireachtas golf event in Galway.
Now less than a year after he was appointed to one of the most powerful jobs in Brussels, Mr Hogan has been forced to step down from his position as EU Trade Commissioner.