Dáil Éireann is struggling to cope with the coronavirus. The strictures which the virus has imposed on procedures are stifling. Dáil attendance has shrunk from a full capacity of 160 TDs to an average of fewer than 20 deputies. 
Tightening the screw, where once there were multiple Oireachtas committees examining all aspects of our society now just one operates in public: the Dáil Special Committee on Covid-19 Response. 
It held its inaugural public sitting last Tuesday - a meeting in which members were forced to gather in the Dáil chamber, as the usual committee rooms fell foul of public health advice on social distancing. Even the Seanad was deemed too small. 
Normal political engagement was also eviscerated, with the 19 TDs spread out across the chamber.
Where a raised eyebrow, a glance in anger or a grin could convey meaning in a committee room - now it's impossible to read what a distant colleague thinks.
And then there is the controversial public health guidance that meetings in Leinster House can't last longer than two hours.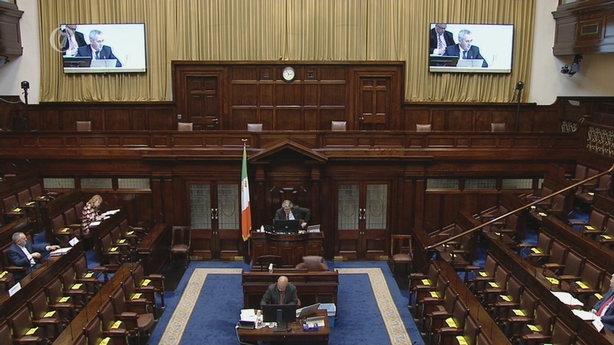 The clear frustration was compounded when, in the second of three two-hour sessions last Tuesday, the invited guests from the HSE were in a different room - communicating with the TDs in the Dáil chamber via tele-conference. Both sides felt it was deeply unsatisfying. 
This limited time and limited attendance has led some deputies to conclude that the Covid-19 age is a time where democracy is being denied. 
One such TD is Richard Boyd Barrett of People Before Profit. He is demanding that a second special committee be created as soon as possible.
He told me: "I really think it's a cut-and-dried case. Democracy has to function in the middle of this pandemic Now, more than ever." 
The Dún Laoghaire deputy argues that one committee simply can't cover all of the ground.
He explained: "There are so many groups in society that need their voices to be heard. At the moment, we have only one Dáil committee functioning - it's just not enough." 
He's not a lone voice. 
Social Democrats co-leader Catherine Murphy is supportive. She said: "Areas like the economy and social issues - including all aspects of education, disability services, transport, require attention - it's not immediately obvious how that can be achieved with just one committee."
Ms Murphy argues that action is required given Covid-19 "...is not going to be resolved anytime soon" and the committee workload is huge.
She said: "The Covid-19 committee intended to rotate between topics [but] its work programme, at the beginning at least, is dominated by health. I understand there are current requests to deal with 120 separate topics." 
And these two parties aren't alone.
Aontú leader Peader Tóibín also agrees: "We support as much democratic oversight and accountability as possible. In the teeth of one of the worst crises to hit the country in 100 years, accountability and oversight are more important than ever." 
But there isn't unanimity on this issue. Far from it.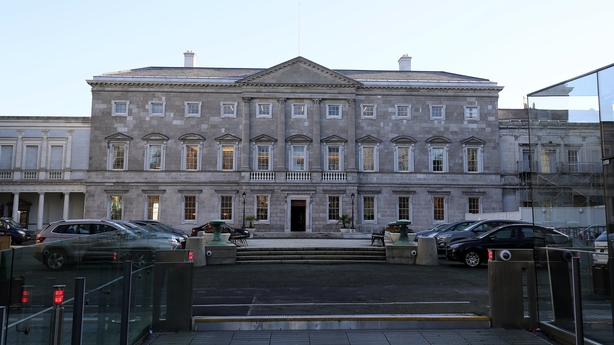 Sinn Féin's view is that the work of the Covid-19 special committee should be expanded, possibly through additional hearings, rather than a new committee being created. 
Finance spokesperson Pearse Doherty, who sits on the Covid-19 committee, said: "It should be allowed to sit for two days a week, rather than just on Tuesdays. We put that to the Business Committee this week but it was refused." 
The Dáil Business Committee is the entity which regulates what happens both in the Dáil and in its committees. Its meetings are held in private.
Mr Boyd Barrett is a member. At the last meeting, it decided to create a sub-committee to see if compromise could be secured on the creation of a new special committee.
Mr Doherty, a Sinn Féin TD for Donegal, has warned that special Dáil committees can't "in any shape or form" replace the existing 22 committees in the Oireachtas whose work has been suspended because of the pandemic 
He also argued that there was a need now "to plan how the rest of the year is going to work", citing the Dáil Public Accounts Committee as one which needs to return speedily.
Fianna Fáil's stance is crystal clear. A spokeswoman said there shouldn't be a second special committee. 
Fine Gael's position appears far more flexible. 
Its TD for Longford-Westmeath, Peter Burke, said it was important to note that, in addition to the Covid-19 committee obligations, "... the Taoiseach and government ministers are attending the Dáil each week for questions at this unprecedented time".
He hadn't a principled objection to the concept of a new committee, but conditions apply. 
Mr Burke said: "If another committee was to be considered, it would need a clear structure and not be duplicating work or absorbing valuable time for those fighting the Covid crisis." 
And on goes the row.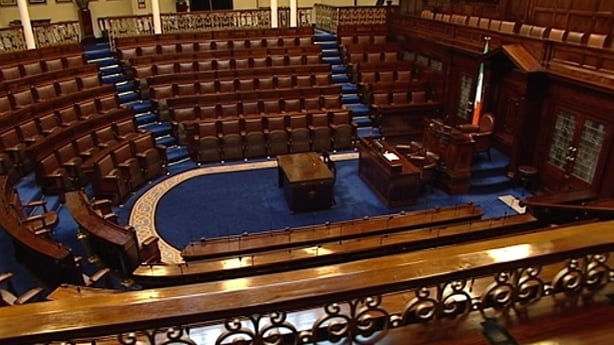 The convenor of the Regional Independent group - Denis Naughten - wasted no time in rejecting the proposal. The Roscommon-Galway deputy argued: "It would dilute the role of the Covid-19 committee and the Dáil itself."
He added: "... the Dáil always has the option of sitting in committee, if it so wishes, to deal with additional business... that is the mechanism that should be used if required." 
Independent TD Mattie McGrath, convenor of the Rural Independent Group, was less emphatic: "We don't really want another committee at this time."
Marian Harkin of the Independent Group said they were still evaluating the proposal.
On the other hand, Labour backs a forensic look at the question, pointing to the fact that its deputy Seán Sherlock called for a special committee on the future of childcare, when the Dáil first sat on 20 February. 
But there is a degree of caution. 
The parliamentary party whip, Duncan Smith, said: "We have practical concerns about setting up another (or more) ad hoc committees due to the muddled health advice, the ability of Oireachtas staff to service such a committee and given the current restraints on sittings." 
So, given the division, what's going to happen next? 
Well, the sub-Committee of the Dáil Business Committee is due to make a recommendation on this next Tuesday. Will they? Won't they? We simply don't know at this stage. 
Mr Boyd Barrett is certain, despite the rancour, that the establishment of a new committee is a no-brainer.
He said: "The public health experts are telling us that this is a medium to long term crisis we are facing. And we can't have a situation where democracy is barely functioning. So we have got to take a lead."