A TD since 1987, Brendan Howlin came from a Wexford family steeped in Labour and trade union activism.
After Labour's Spring tide, he got his first taste of ministerial office in the Department of Health in the Fianna Fáil coalition government of Albert Reynolds in 1993.
Later he would serve as Environment Minister in the rainbow coalition led by John Bruton.
He had early leadership ambitions and twice put his name forward in 1997 against Ruairi Quinn and again in 2002 against Pat Rabbitte.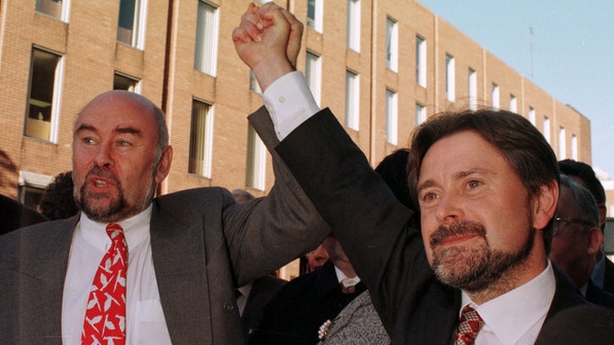 In the aftermath of the economic crash in 2011, he became Minister for Public Expenditure and Reform in the Fine Gael/Labour coalition.
At the time Ireland was in receipt of a bailout from the International Monetary Fund and the EU and had to introduce significant spending cuts.
As Minister for Public Expenditure and Reform, he brought in reforms such as restoring the Freedom of Information Act, legal protection for whistleblowers and a register of lobbyists.
He brought in reforms of work practices in the public sector. While protecting against compulsory redundancies, longer hours and pay cuts for higher earners were introduced - a key requirement in exiting the bailout.
But the efforts to balance the books and cut public spending were relentless, and after a series of austerity budgets Labour would ultimately pay a heavy price.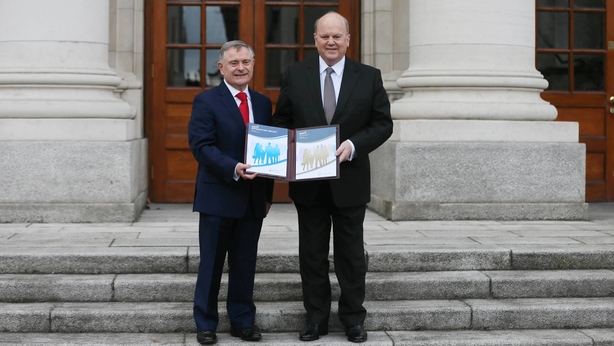 The election in February 2016 resulted in just seven seats for the party and the resignation of Joan Burton as leader.
It was a low point for Labour which had once held 37 seats. That election triggered a fractious period for the party.
Brendan Howlin was seen as a key figure to hold the party together - he was chosen as leader ahead of Tipperary TD Alan Kelly who failed to secure a second nomination from his fellow TDs.
He set about rebuilding the party and had some notable interventions in opposition.
In February, 2017, he made explosive claims in the Dáil that a journalist had told him the then Garda Commissioner Nóirín O'Sullivan contacted media in 2013 with allegations of sexual crimes against garda whistleblower Maurice McCabe.
His intervention triggered a series of events that ultimately resulted in the resignation of the former minister for justice, Frances Fitzgerald, and the setting up of the Disclosures Tribunal.
But ultimately the party struggled to regain its footing as a voice for the left in a vastly changed political landscape.
---