Taoiseach Leo Varadkar has said he is disappointed in Fianna Fáil's response so far to comments made by Senator Lorraine Clifford-Lee.
Ms Clifford-Lee is standing as a candidate in the upcoming by-election in Dublin Fingal.
Fianna Fáil leader Micheál Martin has given his firm backing to Ms Clifford-Lee, despite controversial comments she made on Twitter prior to her election to the Seanad in 2016.
The tweets include one in July 2011 in which Ms Clifford-Lee said: "Just doing up inventory of items in my car when it was stolen by some knacker. I think I am going to cry."
In another, dated June 2011, she described some clothes as being "like something from a traveller wedding".
Another tweet, from October 2011, she wrote "was on #dublinbus for the 1st time in about a yr yesterday. Forgotten how much fun it is. A black Brazilian dwarf with Ginger hair sat beside me."
The Fianna Fáil justice spokesperson, Jim O'Callaghan, had described the comments as "offensive, silly and inappropriate", but last night Mr Martin said Senator Clifford-Lee was "genuinely sorry for the comments" and he believed that "everyone should get a second chance."
The party has also said it does not plan to discipline Ms Clifford-Lee over the comments.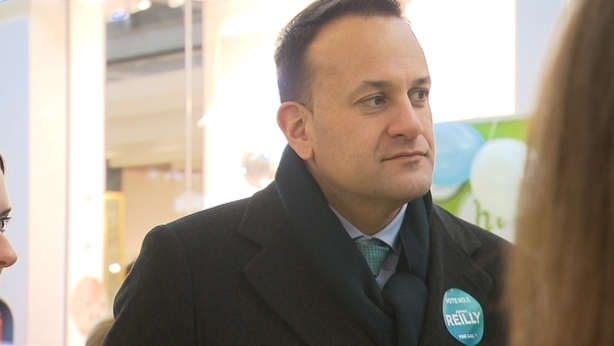 Speaking in Swords where he was canvassing for former Fine Gael TD Dr James Reilly, Mr Varadkar described the response from Fianna Fáil as inadequate.
He said "just describing them [the comments] as inappropriate isn't enough."
He said Ms Clifford-Lee's tweets were misogynistic, racist, classist and body-shaming.
Other declared candidates in Dublin Fingal include Dr Reilly, Ann Graves for Sinn Féin, Duncan Smith for Labour, Joe O'Brien for the Green Party, Independent Gemma O'Doherty and Tracey Carey from the Social Democrats.