Reporting Conn Corrigan and Rachel Connolly
Since stepping down as taoiseach, Enda Kenny has failed to participate in 96% of all Dáil votes that took place between June 2017 and July 2019, RTÉ Investigates can reveal.
More than 400 votes were held between June 2017 and July 2019, with the Mayo TD voting in just 15 of those.
Mr Kenny claimed more than €47,000 in expenses under the Travel and Accommodation Allowance (TAA) for his attendance at Leinster House.
That is despite failing to attend debates, committee meetings or take part in votes on 60% of the days when votes took place and Mr Kenny was recorded as being in the house at the time.
TDs, other than Ministers and the Taoiseach, must register their attendance in Leinster House using an electronic key card system for 120 days each year to claim their full entitlement under the TAA.
Attendance is recorded by TDs registering their electronic key card at a terminal once at any time during the day. There is no system in place to monitor the time of day a TD arrives at, or leaves, the Dáil.
The records from June 2017 to the end of July 2019 show Mr Kenny recorded his attendance in Leinster House on 263 days (the figure included both sitting and non-sitting days).
RTÉ Investigates compared the sign-in records generated using this electronic system with the voting records available for Mr Kenny and found that, from June 2017 to the end of July 2019, there were 117 sitting days on which votes occurred.
Mr Kenny was signed-in on 79 of those voting days, however he failed to participate in any votes on 70 of these days. He did vote or take part in debates on the remaining nine voting days that he was signed in for.
Since June 2017, he has tabled no written parliamentary questions and spoken only twice in Dáil debates. Mr Kenny also holds no Dáil committee positions.
The former taoiseach has voted just three times so far this year. One of these took place in February when he voted against a motion of no confidence in Minister for Health Simon Harris.
The other two took place on the same day earlier this month and related to carbon tax and stamp duty.
Mr Kenny started using the attendance recording system in June 2017 when he stepped down as Taoiseach and became eligible for the TAA.
Between June 2017 and the end of 2018, he claimed more than €47,000 under this scheme. Expense figures for this year have not yet been finalised.
The Dáil attendance records show Mr Kenny met the quota to claim his full entitlements under the Travel and Accommodation Allowance scheme.
He also receives his basic TD's salary of €96,189.
---
Read more
---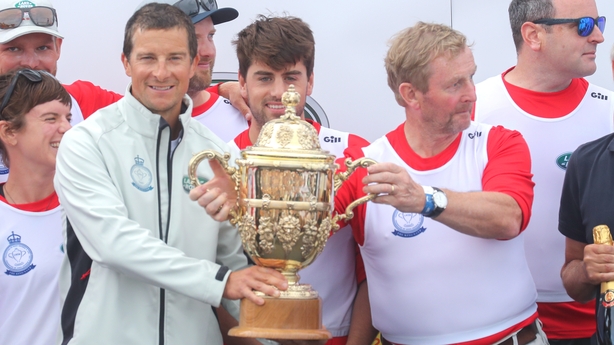 Since resigning as Taoiseach, Mr Kenny has been active as a speaker at conferences and events, alongside his role as a TD. His views on Brexit have been of particular interest to the likes of financial institutions and businesses.
Eight separate speaking engagements are listed in the 'occupations' section of Mr Kenny's Register of Interests for 2017 and 2018.
Oireachtas Guidelines state that TDs must declare an occupation on the register where the income threshold exceeds €2,600, suggesting these were paid engagements. These conferences were often held overseas, in cities such as Paris, London and New York.
The registers also have a separate section, called 'travel facilities,' where TDs list trips for which they received travel and accommodation expenses. In Mr Kenny's case, these trips included some charitable causes, in places such as Florida and Chicago.
It is possible for a TD, who is abroad on official Oireachtas or party business, to have the days they are away reconciled with their attendance records at Leinster House, for TAA purposes. However, none of the days for which Mr Kenny was away in 2017 or 2018 fall under this category.
Many of those trips took place when the Dáil was not sitting, meaning that Mr Kenny would not have missed any Dáil votes as a result.
However, there are six trips in 2017 and 2018 (the most recent year for which a Register of Interests is available) listed under occupations, which coincided with Dáil voting days. On those specific days, Mr Kenny missed the entire day's votes.
Two of those trips involved instances where Mr Kenny had also recorded his attendance at Leinster House. In May 2018, he was paid for a speaking event at a two-day conference in Zurich, Switzerland, hosted by Credit Suisse.
On the first day, 30 May, Mr Kenny's attendance is recorded at Leinster House. He nevertheless missed all five Dáil votes that day, all of which related to new legislation relating to school admissions.
The following day, Mr Kenny was not recorded as having attended Leinster House and missed all ten Dáil votes, which related to judicial appointments.
In November 2018, Mr Kenny had a speaking event in London. This event was called "JP Morgan: Best of British Conference," and on this day, Mr Kenny's attendance was recorded in Leinster House. Despite this, he missed all three Dáil votes that day, two of which related to Brexit.
There were four other speaking events - in New York, Paris, and London in 2017 and 2018, where Mr Kenny was not recorded as in attendance in Leinster House, but which coincided with Dáil speaking days, and which also involved Mr Kenny missing a full day's votes.
RTÉ Investigates put a series of questions to Mr Kenny and asked him to respond. He declined to do so.
In a statement the Fine Gael press office said: "As a former Taoiseach, Deputy Kenny - as is the convention with all former Taoisigh still in the Dáil - is only required to vote in budget and confidence votes. This is a long-standing tradition."
When Bertie Ahern resigned as Taoiseach in May 2008, like Mr Kenny, he also continued as a TD for a spell.
However, in sharp contrast to Mr Kenny's voting records, Mr Ahern voted in 44% of all Dáil votes, from 2008 to the end of January 2011.