Labour Leader Brendan Howlin has said he is determined to lead his party and is disappointed by comments made by the party's Health Spokesperson Alan Kelly which strongly suggested there should be a change in the party's leadership.
Speaking on Tipp FM, Mr Kelly said the direction of the party needed to change and that it needed a different vision and more energy. 
He said that Labour needed to ensure that the change would bring people with them on a scale to ensure that the party would be in a very good place in years to come.
Former deputy leader Mr Kelly said: "I've not seen anything to make that happen at present."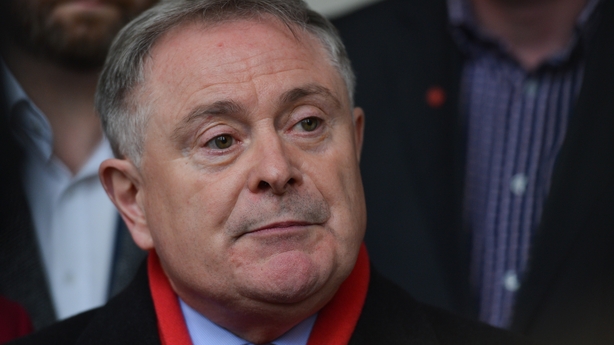 Mr Howlin said he was disappointed that Mr Kelly would make any comments that would seem like the party is divided when they need to work together. He said there is a collective leadership.
He also said that all the parliamentary party, which is made up of seven TDs and six senators, bar Mr Kelly support his leadership.
Mr Howlin said the majority of the party's 50 councillors support him.
Under the party's rules, a leader can be removed if they have the support of two-thirds of the central council.
The council is made up of a member from each constituency and three members of the parliamentary party.
The three parliamentary members are Mr Howlin, Kevin Humphreys and Jan O'Sullivan, both of whom have supported their party leader.
---
Read more:
Howlin facing pressure over Labour leadership
Labour members advised on media over leadership issue
---