Independent TD Michael Fitzmaurice wants non-party members to meet soon and vote to back the nomination of a candidate seeking to contest the Presidential Election.
The Roscommon-Galway TD said that so far he had received replies from a group of 19 TDs and senators indicating they were willing to nominate a candidate.
However, there has been no discussion around which candidate the group might support.
Mr Fitzmaurice has said he was going to email non-aligned TDs and senators again today.
He is proposing that they should meet in early September and vote to nominate a candidate.
This could be done using the proportional representation voting system.
This would allow TDs and senators to list their preferences for different potential candidates, but they would then agree to nominate the one that was successful in the vote.
"The independents need to step up because the mainstream parties have shown a shameful lack of leadership here," he said.
Candidates also have the option of seeking the support of four of the country's 31 local authorities.
On that front both Meath and Kildare County Councils are set to hear from presidential hopefuls next Monday and Kilkenny County Council will convene later that week.
The following Monday, 5 September, upwards of five councils will hold meetings.
O'Doherty announces intention to seek Áras nomination
It comes as investigative journalist Gemma O'Doherty has announced her intention to seek a nomination for the presidency.
In a statement on social media she said: "As an Irish woman who loves her country to its core but hardly recognises it any more, I am deeply concerned about the unimaginable suffering and chaos so many of our people are subjected to daily."
I have decided to seek a nomination for the Presidency of Ireland. I hope you will support me. My reasons for doing so are here: https://t.co/ooU1WmBu4o

— Gemma O'Doherty (@gemmaod1) August 19, 2018
In order to secure a nomination for the race, a potential candidate must secure the support of 20 TDs or senators, or four local authorities.
She is one of a number of independent candidates seeking a nomination for the election, including senator Joan Freeman, businessman Gavin Duffy, artist Kevin Sharkey and retired Aer Lingus employee Patrick Feeney.
Sean Gallagher, the 2011 presidential candidate, is also said to be "actively considering" entering the race to secure a nomination.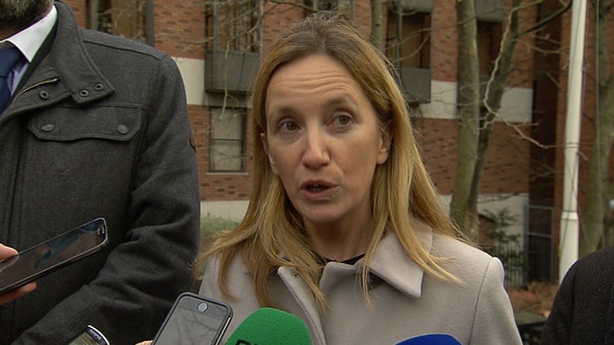 Senator Pádraig Ó Céidigh, who expressed an interest in running in the election several months ago, is also continuing to weigh up his options.
Fine Gael, Fianna Fáil and Labour have all decided to support current President Michael D Higgins' bid for a second term, while Sinn Féin announced earlier this summer that it would be selecting a candidate.
That candidate has yet to be announced.
Mr Higgins will become the first sitting president since Eamon de Valera in 1966 to face an electoral contest in a bid to win a second term in office.
Ms O'Doherty, a former INM journalist, settled an unfair dismissal case with the publisher in 2014 after contending she was unfairly selected for compulsory redundancy, after she went to the home of the former garda commissioner Martin Callinan during her investigation of the penalty point controversy.
She recently gave evidence to the Disclosures Tribunal.