In Ireland nothing can be said to be certain, except death, taxes and the imminent publication of another report on Seanad reform.
There have been 13 such reports in the last 40 years and it is no surprise there is a new one on the way.
It is nearly five years since the Government's bid to abolish the Seanad was defeated.
In the 2013 referendum, 48.3% of voters voted in favour of the proposal, first mooted by then Fine Gael leader Enda Kenny four years earlier, to close the Seanad. But 51.7 % voted down the Government proposal.
Today, one of the prominent academics behind the Democracy Matters group which successfully campaigned for the Seanad to be retained has told RTÉ's The Week in Politics that he is having second thoughts about the Upper House in its current form.
Professor Gary Murphy, Head of the School of Law and Government at DCU said he is "very disheartened" that there has been no reform almost five years after it was promised.
Then taoiseach Enda Kenny famously said that "sometimes in politics you get a wallop in the electoral process" after the people rejected his Seanad abolition proposal.
He also indicated he would take account of the vote and pledged Seanad reform.
Professor Murphy recalled that "there was no one campaigning for the existing Seanad to remain, including us in Democracy Matters. We were campaigning specifically for a reformed Seanad."
In December 2014, Enda Kenny set up an independent working group on Seanad reform.
The following year a report from the group, led by former senator Dr Maurice Manning, was published.
The current Programme for Government commits to the implementation of the report.
During his first appearance as Taoiseach in the Seanad on 1 February, Leo Varadkar announced the establishment of a new committee.
It is to have an eight-month mandate to consider the Manning report and develop specific proposals for Seanad reform.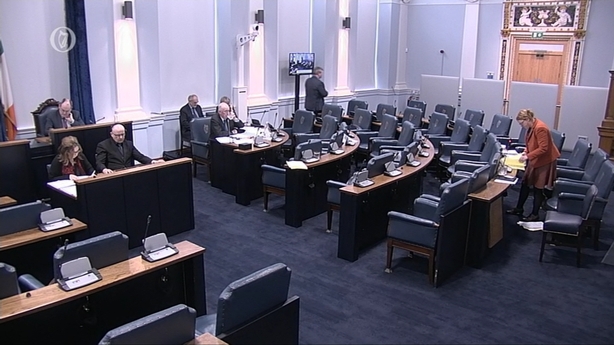 But Professor Murphy is skeptical about "yet another committee" being set up.
He said: "There are a dozen other reports over the last 40 years. Lots of them have good ideas but I don't see any political will and in that context I remain deeply frustrated and disheartened. I think there is potential for the Seanad but as it exists it is not worth saving."
Denmark was among the countries to make the transition from a bicameral (two-chamber) to a unicameral (single-chamber) parliament after two referendums in 1939 and 1953.
Could a second Seanad referendum happen in Ireland?
Despite the lack of reform, the current Taoiseach said in February that "the people have spoken, the matter is settled and it will not be revisited."
If it were revisited, Professor Murphy, who worked tirelessly to save the Seanad five years ago, said: "I am not convinced that the vast majority of the public would have any interest in a second referendum. I wouldn't get involved in another referendum campaign because I just don't see the point."
He added: "In many ways I think the body politic has taken a view that the Seanad exists, was saved and should be kept rather silent in the corner. I think it is tremendous waste of opportunity and waste of potential."
Veteran Fianna Fáil senator Terry Leyden pointed out that: "There are currently 35 bills in the Seanad. Our job is to scrutinize legislation, more so than the Dáil, because we have more time.
"We have a tremendous Seanad at the moment. The government has not got a majority so now it is by consensus. It's New Politics in a real way. This Seanad is the most effective since I joined here in 2002."
Sinn Féin's Fintan Warfield, currently the youngest Senator, advocates reform and has said his party wants 50% female representation and marginalized communities to be represented.
He has also said he wants "representation for people in the North of Ireland and the Diaspora. That should take place by direct election through universal franchise on the same day as the Dáil vote."
Two bills initiated in the Seanad have become law in the last year garnering much media attention.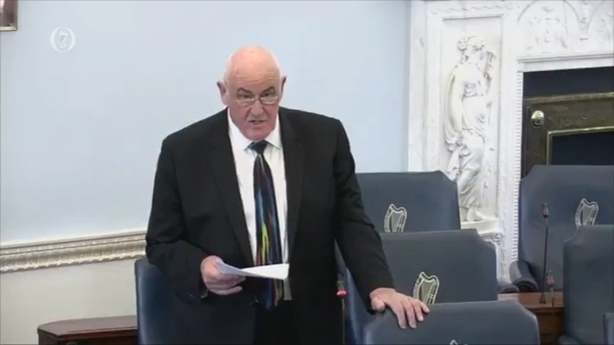 They are Fianna Fáil Senator Mark Daly's bill for the State to officially recognise Irish Sign Language and Independent Senator Billy Lawless' bill to open pubs on Good Friday for the first time since 1927.
While the 'Repeal the 8th' and 'Save the 8th' movements are prominent at the moment, Professor Murphy wonders about "enacting the 7th".
He said: "We have had referendums on the Seanad as far back as 1979. We had the 7th amendment to the constitution to allow university graduates who were not from NUI or Trinity to vote in Seanad elections.
"Basically, my students in DCU, UL and the ITs have been simply ignored by the body politic. It is treating the constitution with disdain and contempt. There is a lot of talk about repealing the 8th but I would like to see them enact the 7th. They haven't done so and that is simply shameful."
Professor Murphy said that he is among the group of people who are committed to Seanad reform as the place is "under-utilized" and a "talking shop".
He said many interesting reform proposals have been developed over the years but there is no political will to implement change.
But Fine Gael Senator Tim Lombard believes that this time it is different.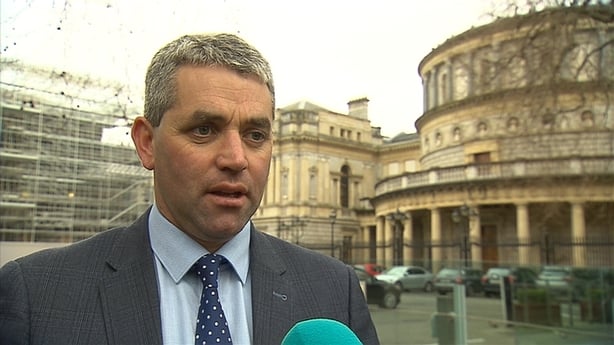 Not surprisingly he welcomed the Taoiseach's announcement in February that a new committee will be set up with an eight-month mandate.
Senator Lombard said it is "a very positive step to have a timeline in place".
He added: "For the Seanad to survive it needs to be changed. It needs to be reformed and more connected with people. We have seen too many reports. We now need to see action."
Back in February Taoiseach Leo Varadkar acknowledged that the Seanad reform issue "can often feel like Groundhog Day. It seems we are condemned to do the same thing over and over, often repeating the same mistakes, with little or nothing changing."
He pledged that in 2018 there is an opportunity to "break that cycle, build a new political landscape" and bring in genuine Seanad reforms.
As essential renovations take place in Leinster House, the Seanad is temporarily housed in the old Ceramics Room of the National Museum.
The questions remains, can it now make itself more relevant or will it always be viewed as a relic from another era?
Is the Seanad fit for purpose without radical reconstruction? @ConorMcMorrow reports for #twip pic.twitter.com/GH2JqtZhme

— The Week in Politics (@rtetwip) April 15, 2018