The Government has been defeated in a Dáil vote that called for the disbandment of the Strategic Communications Unit.
85 TDs voted in favour of the Sinn Féin motion that sought to scrap the controversial unit, with 49 voting to retain it.
A review of the SCU is set to be considered by Cabinet possibly as early as next Tuesday.
Martin Fraser, the Secretary General at the Department of the Taoiseach, has been asked by Taoiseach Leo Varadkar to conduct a general review of the unit.
His recommendations will then be brought to Cabinet for consideration.
This follows severe criticism of the SCU over its handling of advertisements placed in local newspapers promoting the development plan for the country - Project Ireland 2040.
Opposition parties said the advertisements, which cost €1.5m, were made to look like regular news articles and featured Fine Gael election candidates.
This was described by Opposition politicians as an abuse of taxpayers' money.
However, the Government has insisted that the SCU had given instructions that all content in local papers should be identified as being 'In partnership with the Government of Ireland' or 'In association with the Government of Ireland'.
It also said that the SCU supplied each media organisation with key facts in relation to Project Ireland 2040, but the Unit had no influence over editorial style.
The direct contact with the papers was an advertising company called MediaForce.
The Taoiseach has now also asked Mr Fraser to direct the SCU that it must have the final sign-off on future content in papers.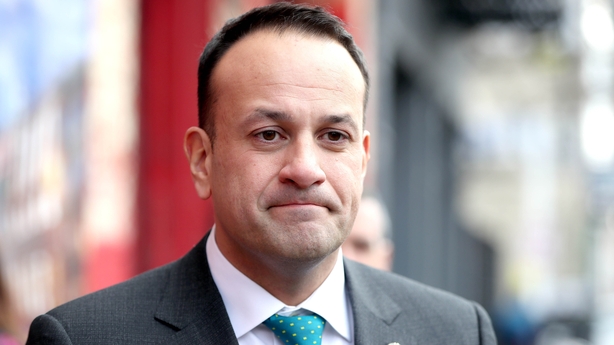 Mr Varadkar also wants paid-for feature articles to be clearly identifiable and only ministers and not party candidates should be featured in any articles.