Fianna Fáil's Niall Collins has accused the Government of pension discrimination against women.
It comes after Minister for Finance Paschal Donohoe described as "bonkers and unbelievable" that women were losing as much as €35 a week on their State pension payments due to a change in 2012 in the pension State rules.
However, when speaking on RTÉ's Today with Sean O'Rourke programme yesterday following the publication of Budget 2018, Mr Donohoe that it would cost €290m to address the problem.
In the Budget, the Government announced that there will be a €5 increase in the State pension.
Speaking during Leaders' Questions in the Dáil today, Mr Collins said that over 23,000 women in Ireland are affected.
He asked the Tánaiste and Minister for Jobs Frances Fitzgerald if the Government had nothing substantial to offer to people who have been discriminated against by the State.
Ms Fitzgerald said it is a complex issue to resolve and will cost between €200m-€300m overall, but she said Minister for Social Protection Regina Doherty is in discussion with Mr Donohoe in relation to the matter.
However, the Tánaiste also said that changes could affect other groups in relation to contribution history.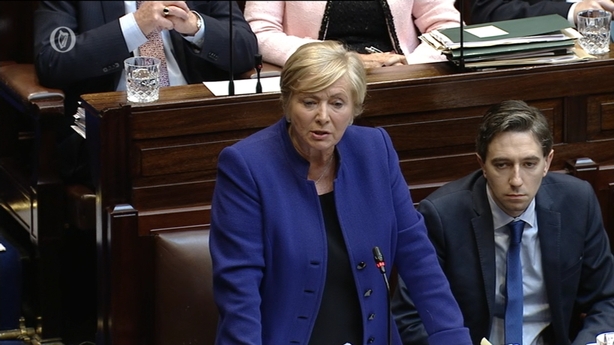 She said that if there is a move towards universal payments, those who have paid may not get a commensurate pension which she said is not ideal either.
Sinn Féin's deputy leader Mary Lou McDonald said 25% of women on a State pension were losing out as a result of the change in the 2012 rules, and it needed to be rectified.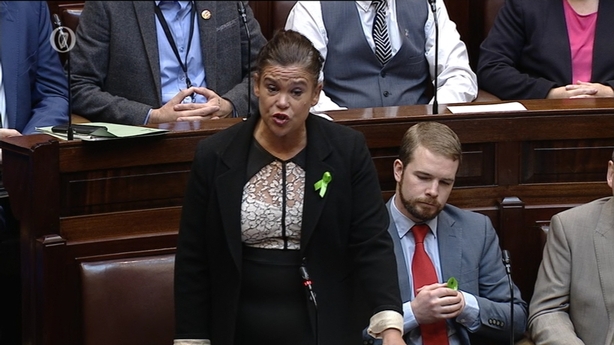 Ms Fitzgerald said that the "total contribution approach" would replace a "yearly average approach" from 2020, which she described as a very significant reform.
She said the issue of women who have gaps in their contribution records was being considered very carefully as part of the reform.
She said that Mr Donohoe was working on a review, with a view to making proposals and launching a public consultation.
Ms McDonald said that a reversal of the 2012 changes needs to happen now, at a cost of €70m.
She also said that women had been led to believe there was unanimous support in the Dáil for a reversal of the 2012 changes.
The Tánaiste said Minister Donohoe would make recommendations later this year, saying 2020 would be when the yearly average approach was implemented.
Earlier, the Director of the National Women's Council of Ireland called for the contributory pension scheme to be scrapped.
Speaking on RTÉ's Morning Ireland, Orla O'Connor said the system is based on someone working full time for their whole working life and there is an unwillingness to change the system to recognise care.
She said that women often take time out to care, or work part time when they have young families, and it is harder for women to build up the number of contributions to have a full contributory pension.
Everyone, she said, should be entitled to a universal payment.