What a difference a year can make?
It's a year to the day since the first sitting of the current Dáil. That was the day new Fine Gael TD Noel Rock stood up to unsuccessfully nominate Enda Kenny as Taoiseach for the first time.
Deputy Rock's 486-word speech included the lines: "I will stand with him today and always."
Nominations for the role of Taoiseach: Fine Gael's Noel Rock, the party's youngest TD, nominates Enda Kennyhttps://t.co/xINUrxE3Lu

— RTÉ News (@rtenews) March 10, 2016
Less than a year later, the Dublin North West TD was one of the first to draw a rubber knife in Fine Gael's current gentle revolution to oust Taoiseach Enda Kenny.
For some, 'New Politics' has signalled a modern mature way of doing business over the past year. The Parliament reflects a new era where the status quo of Civil War politics has been broken.
Those more cynical might see 'New Politics' as an artificial construct, devised to protect the old political norm of having either Fine Gael or Fianna Fáil as the dominant parties in government and opposition.
Had the two parties that have dominated government since the foundation of the State really wanted a 'New Politics', they could have joined together in coalition, opening up a Left-Right division in our parliament for the first time.
As the Taoiseach and his ministers head off for the annual St Patrick's Day engagements across the world, Conor McMorrow and Mícheál Lehane of RTÉ's political staff look at the phenomenon that is 'New Politics', asking is it really working and what it really means?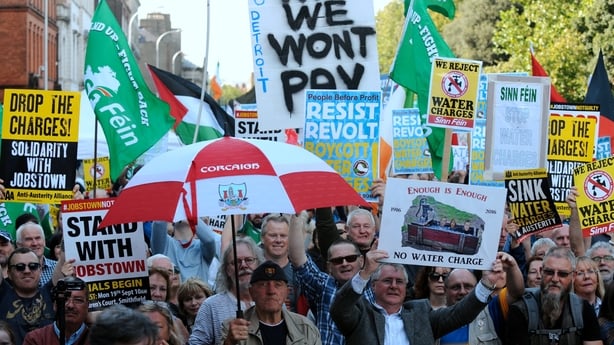 ---
Kicked to touch
Labelled the 'Do Nothing Government', the current regime has opted to kick a litany of issues into task forces, committees, seek reviews and consultations, and generally put off today what can be done tomorrow (or in six months' time).
Perhaps this political paralysis is a symptom of the current Dáil arithmetic. But this Government could well be remembered for kicking every unpalatable issue down the proverbial road.
Putting problems on "the never never" has been a crutch to hold the shaky partnership government up.
Water charges were referred to the Expert Commission on Domestic Public Water Services.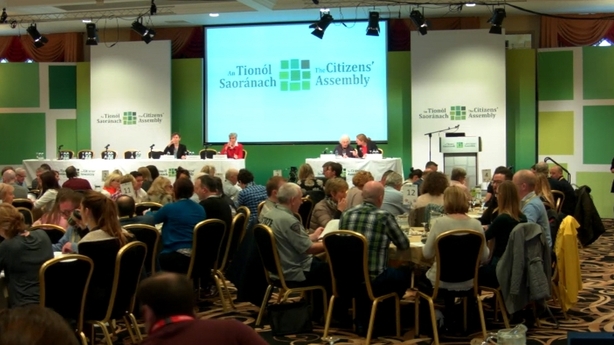 Abortion and the repeal of the Eighth Amendment - one of the most contentious issues in Irish politics for decades - was moved away from the national parliament elected by the people and given to a randomly selected Citizens' Assembly of 99 members of the public.
The Government has also opted to support a series of opposition Private Members' bills at second stage in the Dáil.
Advocates of new politics say this shows consensus politics at work. Critics might ask, have these opposition bills just been allowed pass into the ether of the Oireachtas committee system unlikely to be passed into law before the next election?
---
Ranking the new arrivals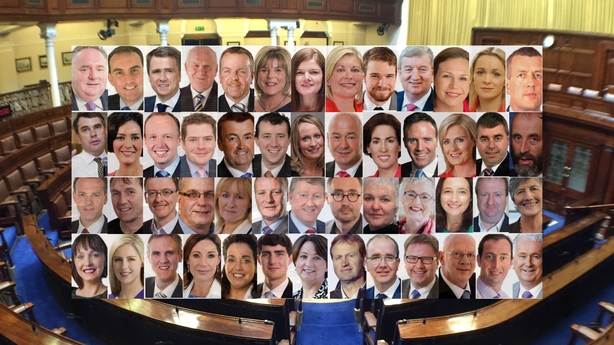 There were 52 new TDs returned to the new politics of the 32nd Dáil. Some have soared and some still have to em, em... find their feet. Let's divide them into four groups.
Stars
This is the group who have been appointed ministers or else are high profile, outspoken and at times caustic contributors in the chamber. They are: Katherine Zappone, Seán Canney, Kevin 'Boxer' Moran, Jim O'Callaghan, Kate O'Connell, Louise O'Reilly, Eoin Ó Broin, Gino Kenny, Bríd Smith, Catherine Connolly, Noel Rock, Lisa Chambers and Anne Rabbitte.
Solid Start
Good performers who look completely at ease at this level.
Fiona O'Loughlin, Donnchadh Ó Laoghaire, David Cullinane, Margaret Murphy O'Mahony, Colm Brophy, Catherine Martin, Mick Barry, Imelda Munster, Marc MacSharry, Peter Burke and Josepha Madigan.
League of his own
Irish TD Danny Healy Rae claims ozone layer damage caused by nuclear tests in Pacific 50 yrs ago @UNFCCC @ClimateReality @rtenews pic.twitter.com/YCZNGePIbb

— Conor McMorrow (@ConorMcMorrow) October 27, 2016
Danny Healy-Rae made the headlines for his anti-climate change stance based on "facts" such as Noah's Ark. His views may be shared by a few others in the Dáil but his impassioned championing of them place him in a league of his own.
The Rest
TDs who are no doubt working hard in the Dáil and in their constituency but have yet to build a strong national profile.
---
Does losing Dáil votes mean anything anymore?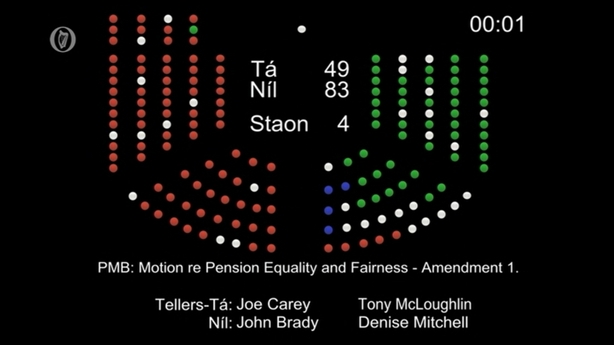 Not unless it's a crippling one and most are not. It wasn't always this way though. There was even a time when a government's defeat in any type of Dáil vote could be enough to trigger an election.
Think back to 1989 and taoiseach Charlie Haughey's outrage after his minority government's loss on Brendan Howlin's private member's motion.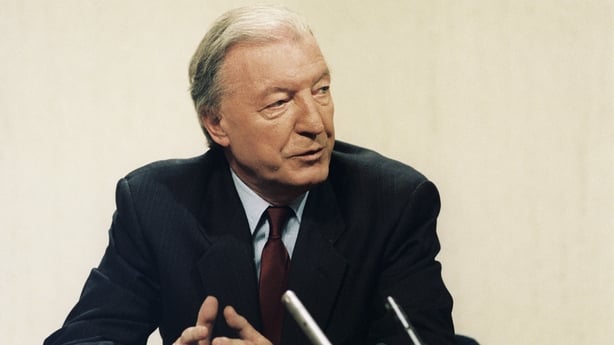 It had called on government to fund Haemophiliacs who had contracted HIV from blood products supplied by the State. An angry Haughey reacted by calling a snap election.
There is certainly no room for such outrage in this Dáil as the Government has had to cope with more than a dozen defeats inside its first year in office.
Yes, on the big ticket items - the money bills and the one no confidence motion in the Government - Fianna Fáil fulfilled its agreement to undergird the minority coalition.
But on the everyday job of Government, the defeats have been shockingly common. On one day in February alone, it suffered four defeats.
Everything from its approach to Brexit, pensioners' rights, the North-South interconnector, tracker mortgages, and fossil fuel companies has got the thumbs down from the parliament. Is it a sign of new politics in action or evidence or a Government shorn of its authority and unable to lead?
---
Boxer's ringside seat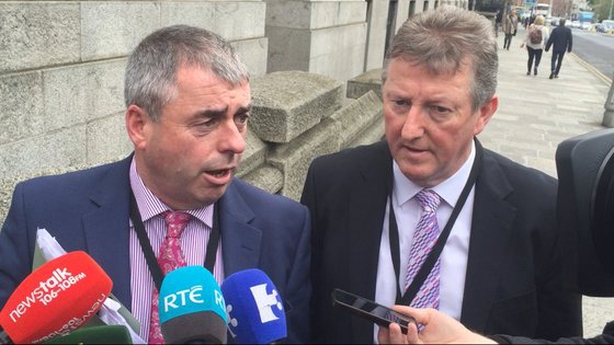 'New Politics' has given the Irish electorate a novel "two for the price of one" junior minister arrangement.
One of the most bizarre elements of the new political landscape has seen Independent Alliance TDs Kevin 'Boxer' Moran and Seán Canney opt to share a junior ministry.
Even more bizarrely, they flipped a coin to see who would take to the hot seat first. Canney, a Galway TD, won the coin toss. But he didn't deny his Longford-Westmeath colleague a ringside seat.
Last November, Micheál Martin poked fun at the deal. He said it "sheds a very bad light" on the role of a junior minister. He disapproved of Minister Canney being shadowed by 'Boxer' at committee meetings.
Who was junior minister that told @fiannafailparty leader @MichealMartinTD  coalition "isn't going to last at all"? @rtenews pic.twitter.com/bkROCDK729

— Conor McMorrow (@ConorMcMorrow) November 15, 2016
During a chance meeting in the corridors of Leinster House, the Fianna Fáil leader asked Deputy Moran: "If it was two-and-a-half years each?" To which he replied: "You must be joking, this thing isn't going to last at all. It's one year each at a time."
---
Watch your back
The Dáil chamber is regularly empty.
TDs argue they are watching proceedings from their offices. But some will openly admit that like no time before they are all watching their backs more than ever. TDs are throwing themselves into constituency work. Fearful that an election could arrive at any time, they are busier consolidating their seats than ever before.
The worst case of the Dáil being empty came on 8 July last, when the start of Dáil business was delayed for 40 minutes as the required quorum of 20 TDs was not present. Ceann Comhairle Seán Ó Fearghaíl described the debacle as "a pretty unprecedented event".
Dáil delay: Ceann Comhairle Seán Ó Fearghaíl calls it an "unprecedented event"https://t.co/NhO9uQrrbp

— RTÉ News (@rtenews) July 8, 2016
When the debate finally got under way, Fianna Fáil's Dara Calleary was delighted to inform the House that the Government Chief Whip Regina Doherty "was on her local radio station talking about the Fine Gael leadership" as the business of the House was delayed.
It should be pointed out that 8 July last year was in fact a Friday. TDs were meant to be in the Dáil chamber to debate the Commission of Investigation (Irish Bank Resolution Corporation) Bill 2016. But there had been an exodus to the constituencies on the Thursday evening. The unsaid reason for the "unprecedented event" of the Dáil being empty was that TDs were in their constituencies, working to get re-elected.
---
Shooting the breeze in the Seanad
Plans to temporarily house Senators in the ceramics rooms in the National Museum have thrust Seanad Éireann into the news recently. Essential renovations to the Duke of Leinster's old ballroom (now the Upper House) was the reason behind this.
The Government has lost votes in the Seanad but one of the biggest consequences of 'New Politics' is the drip feed of legislation making its way there. The lack of legislation has left Senators giving statements on a series of issues. This effectively amounts to shooting the breeze with no legislation coming out of it. In defence of the current crop of Senators, they have made valiant efforts to make the House relevant.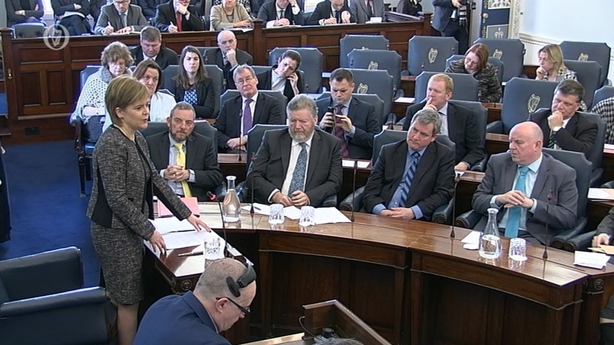 Scottish First Minister Nicola Sturgeon's visit is a case in point. An initiative (borrowed from the House of Lords?) to hold hearings about the implications for Ireland of the UK withdrawal from the EU is also a new departure. They've pledged to make the Seanad the 'Brexit Chamber of Inquiry'.
---
A different dynamic in the committee rooms
Such is the nature of the new arrangements that some first-time TDs have found themselves chairing Dáil committees - sometimes badly. Some Dáil committees have been very effective over the years. But some of the current committees seem to lack direction.
One could forgive witnesses for getting frustrated with the process where they come before their elected representatives for hours to be peppered with repetitive questions from TDs and Senators.
A committee member can get up and leave a meeting to tend to other business and then wander back in a few hours later to ask the same questions that have been asked by their colleagues when they were absent from the room.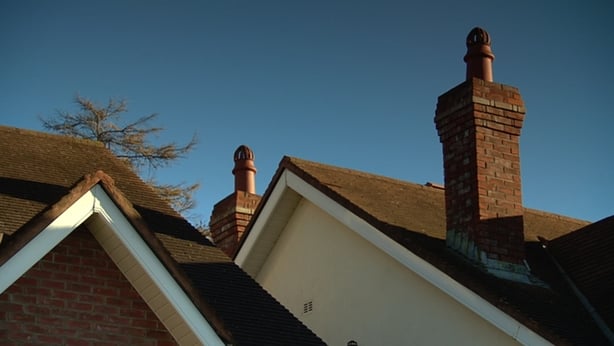 New politics promised more effective committees. The Housing Committee, set up to tackle one of the biggest challenges of our time, is a case in point. Nobody could question the enthusiasm of the members as they set about talking to all relevant stakeholders when the Dáil was set up.
But the fact that the Help-to-Buy scheme for first-time buyers, one of the keynote Government initiatives in Budget 2017, was not even recommended by the new Housing Committee demonstrates how seriously the Government takes the work of committees.
The new committees have seen some positive developments. In line with other European countries, the new Budget Oversight Committee should lead to more prudent and better planned budgets.
---
None of the business committee's business
Chaired by Ceann Comhairle Seán Ó Fearghaíl, the new 11-member Dáil business committee was set up so that the representatives from each political party and grouping could come together and reach consensus on the business of the week. The idea was that it would ensure there is a more smooth running Dáil.
The reality is that the committee has been cynically over-ruled on occasion. An example of this was the debacle when the committee agreed to take a week off for mid-term break last autumn. Fianna Fáil leader Mícheál Martin intervened in the Dáil chamber, in what his critics labelled a populist move, to oppose the week off.
Some matters really are none of the business committee's business.
---
They are all getting on really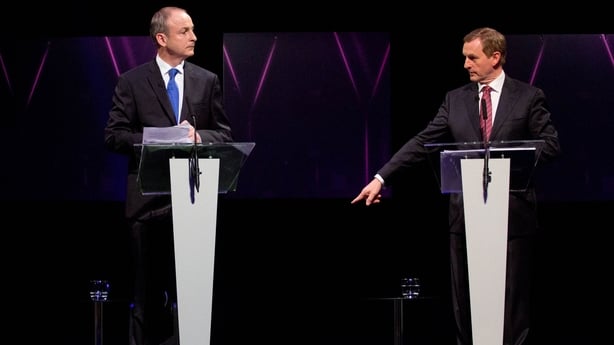 There is a joke or maybe a truth that when Enda Kenny ultimately decides to nail down the details of his departure, the first one to hear the news will be Fianna Fáil leader Micheál Martin. Whether this is apocryphal or not, it sums up the curious symbiotic relationship between Fianna Fáil and Fine Gael these days.
There have been tensions at times on issues like water charges and rent caps but the rapport between the two party leaders is said to be rock solid and it is perhaps the single greatest force fusing this Government together. Add to that the reality best articulated by Taoiseach Enda Kenny when he said "politicians have to work with the (election) result". That was when then the Taoiseach did not rule out a future Fine Gael and Sinn Féin coalition before two days later ruling out a Fine Gael and Sinn Féin coalition.
Belated rejection aside, his words did of course reflect a deeper truth that all kinds of compromises may be needed to form the next government. And for that reason, there is a solid working relationship among most TDs in this Dáil. You will even hear occasional whispers about "Sinn Féin TDs actually get on very well" with their Fine Gael counterparts!
---
The Free Speech Government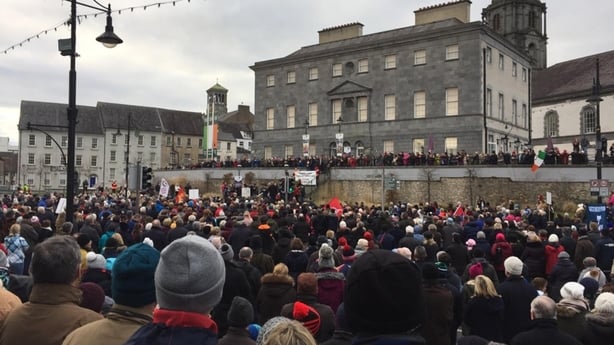 Such was the desire to keep this Government intact, internal criticism of the most vociferous variety has been tolerated.
Take Minster of State John Halligan's response to an independent study that examined his demand for an upgrade of cardiac services at his local hospital in Waterford. When it found against his key election promise, he accused his senior colleagues in Government, including in Fine Gael eyes the most venerable Michael Noonan and Simon Coveney, of playing "dirty politics".
What's more, he challenged Fine Gael to put or shut up - but he wasn't quite as polite as that. His exact words were: "F*** 'em. Put me out. I don't care. If that's what they want to do, put me out. But I know what I am doing is right and honourable."
The severe criticism of the Government was not confined to the Independent Alliance ranks with backbencher Kate O'Connell even questioning something repeated ad nauseam by Fine Gael; that is the political benefits born of Enda Kenny's years of wheeling and dealing in the EU.
The Dublin Bay South TD warned though that in the context of Brexit, her party should not "blindly accept because of Enda Kenny's experience that he is the best man for the job".
---
By Mícheál Lehane and Conor McMorrow of RTÉ's Political Staff