More women than ever are standing in the Northern Ireland Assembly election on 5 May.
The 87 candidates indicate the political culture of Northern Ireland is becoming more diverse.
In the first assembly election in 1998, just 14 out of 108 MLAs were women.
By 2022, that had risen to 33 out of 90, meaning women represented around a third of the most recent crop of MLAs.
Candidates and campaigners say while progress has been made, there is still much room for improvement.
"What I do think needs to be flushed out is that there are plenty of women who do want to get involved. There's certainly not a shortage of confident, articulate women," said Sorcha Eastwood, Alliance candidate for Lagan Valley.
"We need to look at the ways in which we support women, internally within party politics."
We need your consent to load this rte-player contentWe use rte-player to manage extra content that can set cookies on your device and collect data about your activity. Please review their details and accept them to load the content.Manage Preferences
Monica McWilliams, one of the 14 women elected to the first assembly, said the attitude towards women in politics back then could be hostile. She co-founded the Northern Ireland Women's Coalition as peace talks gathered pace in the late 1990s, and is now emeritus professor at Ulster University.
"We were outsiders who had become insiders, and were told practically every day that we should be home minding the children, or to shut up and sit down," Ms McWilliams said.
"They seemed not to be aware of their misogyny, which was the most shocking part of it. And so, we called it out. We worked so hard to change that culture. But that doesn't mean misogyny goes away."
Ms McWilliams says female politicians continue to be scrutinised over what they wear, just as she was 25 years ago.
"I was told the women of Ulster should be wearing skirts, not trousers. Needless to say, most of us continued to wear trousers after that remark was made," she said.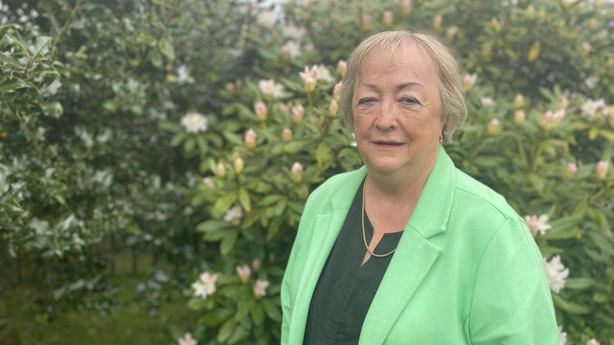 Candidates running in the imminent election say they continue to face barriers, but with a modern twist. Lauren Kerr, who is running for the UUP in East Belfast, says there is a barrage of online abuse.
"It's got nothing to do with politics," she said.
"Sometimes it's very sinister and it can be incredibly harmful to your mental health."
Deborah Erskine, a DUP candidate in Fermanagh and South Tyrone, says many women have told her they refuse to enter frontline politics due to toxic abuse online.
"Women constantly have comments made about their appearance, how they talk and the way they carry themselves, and no man would be subject to this type of scrutiny."
Cara Hunter, SDLP candidate in East Derry, echoes these concerns.
"I think that social media giants have a moral and professional obligation and responsibility to resolve the issue and come down harsher on abusers online," Ms Hunter said.
Meanwhile, Sinn Fein Newry and Armagh candidate Liz Kimmins points to lack of childcare as a major obstacle to women entering the political arena.
"Being able to balance the role - which is a very demanding role - with your family responsibilities if you have children, is very difficult without the right childcare policies in place."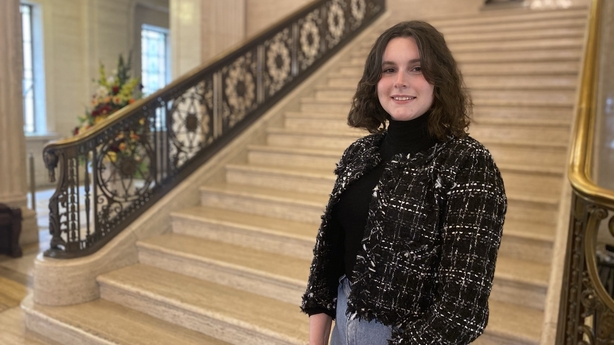 50:50 NI is a campaigning charity that aims to encourage more women to stand for election. Its chief executive Aoife Clements says one of the major steps towards increasing the number of female politicians is maternity leave.
"For women who are MLAs, they absolutely need to be able to have that time off when they have a baby," Ms Clements said.
"We need a better childcare strategy, and we need to have parties making a conscious, positive effort to get more women. Not token women, but women in these winnable seats."
As 5 May draws nearer, Ms McWilliams is looking forward to the prospect of a record number of women in the Assembly. She believes while progress has been made, it is an unfinished business.
"Politics seems to be one of those areas where we still find it hard to have a recognition of how important it is to have women inside," she said.
"But also, for women themselves to feel they have every right to be inside."