Britain and the European Union have agreed in principle on a text setting out their future relationship.
The deal is pending endorsement by the bloc's leaders at a summit on Sunday.
Here are some key elements of the 36-page draft text, which is part of a package alongside the legal treaty on Britain's withdrawal from the EU.
---
Intro
The EU and UK aim for "ambitious, broad, deep and flexible partnership across trade and economic cooperation, law enforcement and criminal justice, foreign policy, security...based on a balance of rights and obligations".
---
Economy
The EU and UK "agree to develop an ambitious, wide-ranging and balanced economic partnership ... encompassing a free trade area as well as wider sectoral cooperation ... underpinned by provisions ensuring a level playing field for open and fair competition".
It would respect "the integrity of the (European) Union's Single Market and the Customs Union as well as the United Kingdom's internal market, and recognise the development of an independent trade policy by the United Kingdom beyond this economic partnership".
The EU and UK will "retain their autonomy and the ability to regulate economic activity".
---
Trade in Goods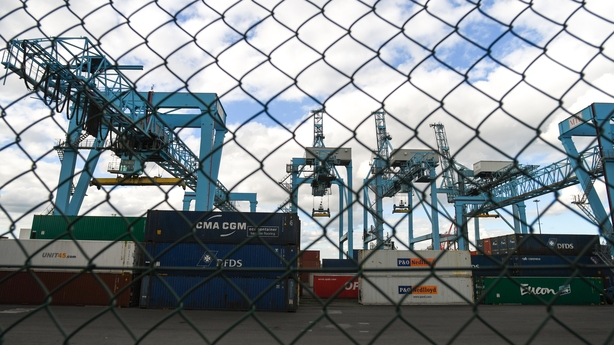 The EU and UK envisage "a trading relationship on goods that is as close as possible" and "comprehensive arrangements that will create a free trade area, combining deep regulatory and customs cooperation, underpinned by provisions ensuring a level playing field".
---
Tariffs
The EU and UK expect "no tariffs, fees, charges or quantitative restrictions across all sectors, with ambitious customs arrangements that ... build and improve on the single customs territory provided for in the Withdrawal Agreement, which obviates the need for checks on rules of origin."
---
Customs
The EU and UK want an "ambitious customs arrangements"; "envisage making use of all available facilitative arrangements and technologies"; and are ready to consider "mutual recognition of trusted traders' programmes, administrative cooperation in customs matters and mutual assistance, including for the recovery of claims related to taxes and duties".
---
Northern Ireland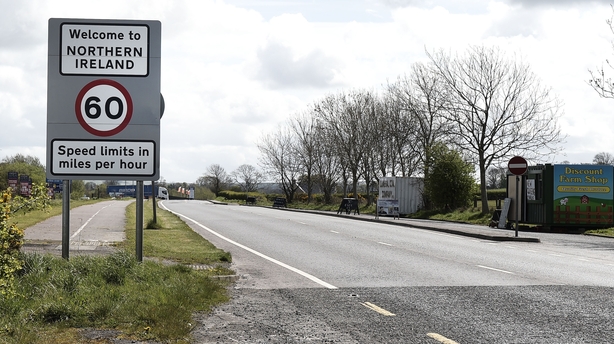 "The Parties recall their determination to replace the backstop solution on Northern Ireland by a subsequent agreement that establishes alternative arrangements for ensuring the absence of a hard border on the island of Ireland on a permanent footing."
"Facilitative arrangements and technologies will also be considered in developing any alternative arrangements for ensuring the absence of a hard border on the island of Ireland on a permanent footing."
---
Services
The EU and UK strive for "ambitious, comprehensive and balanced arrangements on trade in services and investment in services and non-services sectors".
They "aim to deliver a level of liberalisation in trade in services well beyond the Parties' World Trade Organization commitments and building on recent Union Free Trade Agreements".
The new EU-UK relationship should "cover sectors including professional and business services, telecommunications services, courier and postal services, distribution services, environmental services, financial services, transport services and other".
---
Financial services
The EU and UK want to safeguard financial stability and will try to conclude their equivalence assessments "before the end of June 2020".
---
Fisheries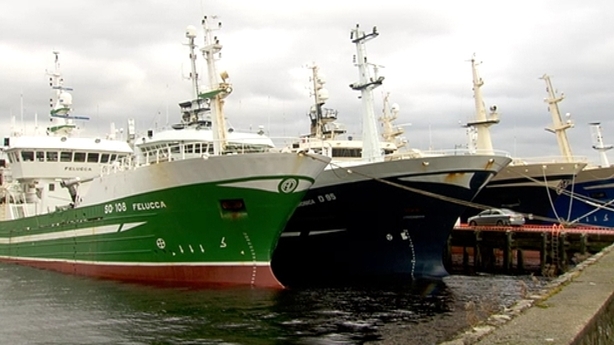 A new EU-UK agreement on fisheries would form part of the overall new relationship between the two. The sides aim to "conclude and ratify their new fisheries agreement by 1 July 2020".
---
Level playing field
"Provisions to ensure this should cover state aid, competition, social and employment standards, environmental standards, climate change, and relevant tax matters."
---
Transition period
Separately, the EU and UK would agree that the post-Brexit transition period could be extended once "for up to one or two years" and Britain would have to go on contributing to the bloc's budget accordingly.
---
Other
The sides want to ensure "passenger and cargo air connectivity" and provisions to mutually protect intellectual property rights. They want to grant visa-free travel rights on mutual basis for short trips.