The tiny Caribbean island of Anguilla lives in harmony with neighbouring Saint Martin, but borders could soon be going up in this sun-soaked paradise due to Brexit.
Eight kilometres of turquoise sea separate the British overseas territory of Anguilla from Saint Martin, a larger island split between two European Union states: France in the northern half and the Dutch-run south.
Chief Minister Victor Banks said Anguillians consider Saint Martin as "downtown Anguilla".
"People go there to go to shopping, to make business, or get, for example, medical services," he told AFP.
Britain is more than 6,500km away from the pristine white beaches fringing Anguilla, an island 26km long by 5km wide, with a 15,000-strong population.
After a 25-minute ferry ride, visitors from Saint Martin stroll straight through the entry checks at what is left of the port at Blowing Point. Anguilla and its neighbour were ravaged by Hurricane Irma in September last year.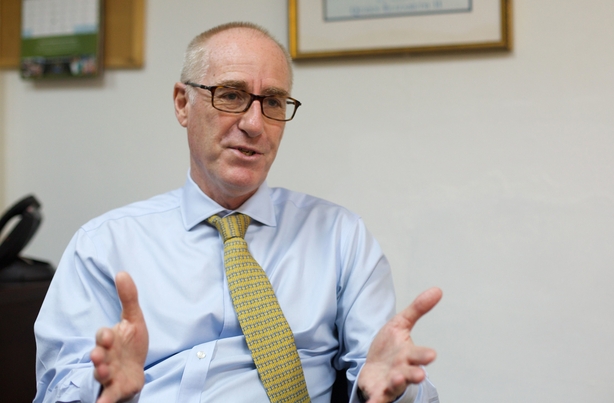 "People here in this part of the world have very, very, very close family ties," said Tim Foy, the British civil servant who is head of state Queen Elizabeth II's representative in the territory.
The 2017 records were partially lost in Hurricane Irma but he said there were around 300,000 movements of people between Anguilla and Saint Martin in 2016.
Free movement of goods and people between the three administrations is a historical mainstay, said Sherman Williams, finance manager of the Anguilla Air and Sea Ports Authority, which runs Anguilla's three harbours and its small airstrip.
The traditional arrangement was legally reinforced by EU rules but is now in question due to Britain's decision to leave the bloc. Internally self-governing Anguilla did not take part in the 2016 vote.
Anguilla's capital and largest town, The Valley, is strung out around three main roads, punctuated with occasional administrative buildings, small grocery stores and some under-occupied modern buildings with herds of goats occasionally roaming by.
'Separation of families'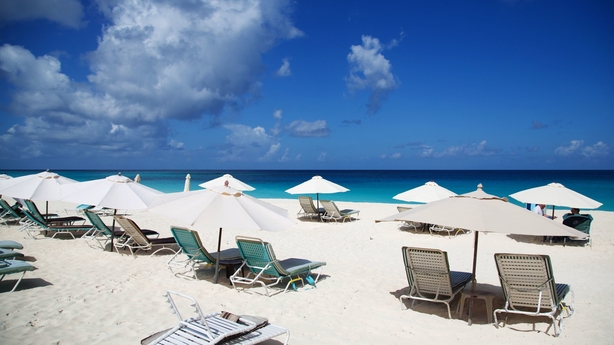 There are few immediate concerns about the island's economic health.
EU development aid accounts for only 1-2% of Anguilla's budget at $6-7m, and the island's government is planning on negotiating post-Brexit replacement money with the UK.
Around 80% of Anguilla's economy is based on services, notably offshore finance and tourism, which rely on smooth cross-border flows.
Most longer-haul tourists come via the bigger airport on Saint Martin, famous for its runway right by the beach.
"We don't know exactly what Brexit means for Anguilla," said Shellya Rogers, the Anguilla Tourist Board's corporate affairs manager.
While 80% of the island's tourists come from the United States, European visitors "may have a few more restrictions on travelling", including possibly visas, she said.
There are also concerns in Britain's other Caribbean overseas territories: the British Virgin Islands, the Cayman Islands, Montserrat and the Turks and Caicos Islands.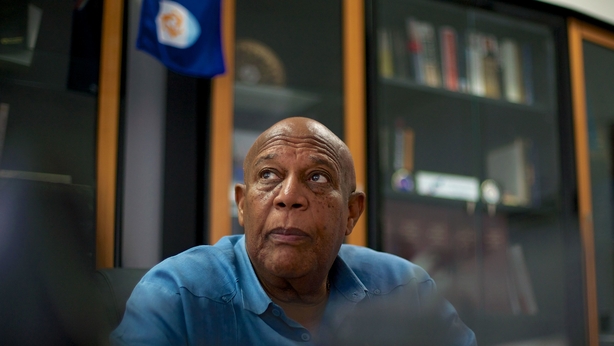 Mr Banks said they were working together but none faced the same challenges as Anguilla, relying so closely as it does on its neighbour split between EU states.
Daniel Gibbs, the president of the territorial council of French Saint-Martin, is Mr Banks' cousin, and shares his point of view.
He hopes Brexit will not impose dramatic changes on the two islands.
"We are determined to put in place a memorandum of understanding to facilitate the exchanges that have always characterised our relationship," said Mr Gibbs.
Mr Williams summed up how citizens in the three jurisdictions see themselves as one and the same.
"Brexit may be justified in Europe; however, in the Caribbean it almost amounts to the separation of families," he said.
"Families, friends, culture, ethnicity, heritage - all are the same," said the financial manager of the air and port authority.
"Brexit's impact goes beyond a mere trade of goods and services and enters into the kinship of a Caribbean people."
The question hangs in the air in cafes between games of dominoes: can Caribbean people continue to live their lives under decisions taken in mother countries in Europe?