When Pope John Paul II visited Ireland in 1979, an estimated 2.7 million people greeted him during the three-day visit.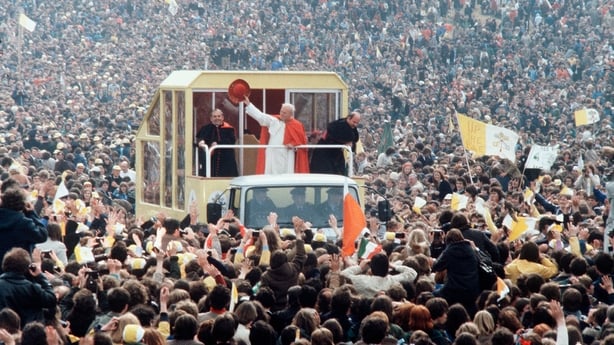 Taoiseach Leo Varadkar, as well as Catholic Church and civic authorities, have welcomed today's announcement by Pope Francis that he plans to visit Ireland in August for the World Meeting of Families.
But this papal visit, almost 40 years on, will take place in a very different Ireland.
---
Clerical abuse scandal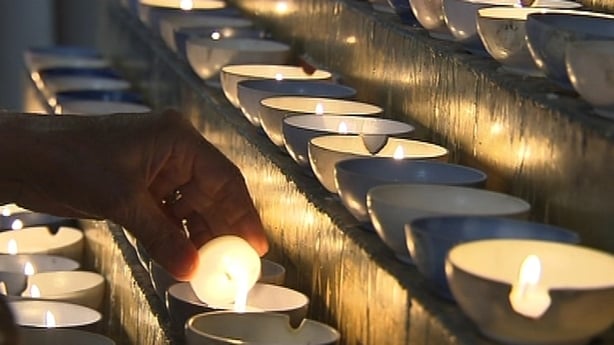 The Catholic Church's influence in Ireland has plummeted in recent years in the wake of a series of clerical sex abuse scandals.
Pope Francis will face protests from child sex abuse survivors when he visits Ireland this summer, one campaigner has vowed.
Margaret McGuckin was instrumental in establishing a public inquiry into sexual, physical and emotional wrongdoing dating back decades in Catholic-run residential homes in Northern Ireland.
She said: "I am sure people could get quite angry and irate that the pope is still coming."
She added: "Our groups will be there to protest, there still remains a cover-up, we still know there has not been a proper investigation done into the abuses of the Christian Brothers."
---
Unprecedented criticism
We need your consent to load this rte-player contentWe use rte-player to manage extra content that can set cookies on your device and collect data about your activity. Please review their details and accept them to load the content.Manage Preferences
In July 2011, then taoiseach Enda Kenny strongly criticised the Vatican for what he said was an attempt to frustrate the Cloyne inquiry, accusing it of downplaying the rape of children to protect its power and reputation.
Never before had a taoiseach used such language in criticising the Catholic Church.
Mr Kenny told the Dáil the Cloyne Report highlighted the "dysfunction, disconnection, elitism and narcissism that dominate the culture of the Vatican".
The rape and torture of children had been downplayed or "managed" to uphold, instead, the primacy of the institution; its power, standing and "reputation".
---
Same-sex marriage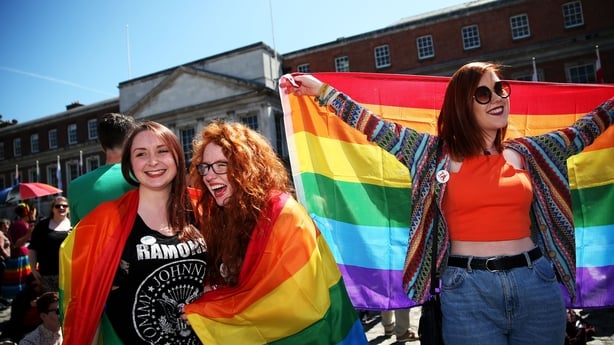 Homosexuality was illegal in 1979 when the then pope visited. It was decriminalised in 1993.
This pope will visit an Ireland with an openly gay Taoiseach. Mr Varadkar was born the year Pope John Paul II visited.
In May 2015, Ireland became the first country in the world to bring in same-sex marriage by a popular vote.
A total of 1,201,607 people (62.1%) voted Yes and 734,300 (37.9%) voted No.
The result at the time was described as a social revolution, an expression of decency, and a country coming of age.
---
Divorce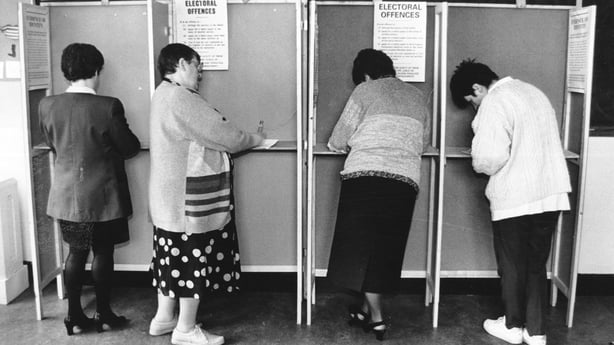 Divorce was also illegal when John Paul II visited Ireland.
In 1995, the people of Ireland voted to allow divorce. The referendum was passed by a small margin of 50.28% to 49.72%.
In 2016, analysis of two decades of figures showed that more than 100,000 people had availed of divorce since its introduction.
---
Embassy closure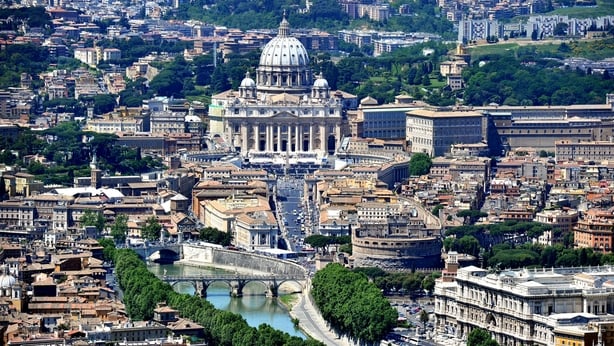 In 2011, Ireland stunned the Vatican by closing its embassy to the Vatican, bringing relations between the once ironclad allies to an all-time low.
The closure followed a row earlier that year over the Irish church's handling of sex abuse cases and accusations that the Vatican had encouraged secrecy.
Ireland was the only major country of ancient Catholic tradition without an embassy to the Vatican until a scaled-down embassy was reopened in 2014.