The family of a woman who died along with her son when they were shot by her partner in a double murder-suicide in Co Kerry have said they look forward to tighter gun control laws, and to the Government improving community-based mental health supports after such incidents occur.
They were speaking following the inquests in Listowel into the deaths of Eileen O'Sullivan, her partner Mossie and their son Jamie in the nearby village of Lixnaw over two-and-a-half years ago.
The coroner, Helen Lucey, returned verdicts of unlawful killing in the cases of Eileen and Jamie O'Sullivan, and suicide in the case of Mossie O'Sullivan.
On the evening of 7 September 2021, neighbours found the bodies of 56-year-old Eileen O'Sullivan and her 24-year-old son Jamie at their home in Ballyreahan near the village of Lixnaw in north Kerry.
Gardaí were called, and the body of Eileen's partner, 63-year old Mossie O'Sullivan, was found near the family home a short time later.
All three had shotgun wounds.
A shotgun was found close to Mossie O'Sullivan's body.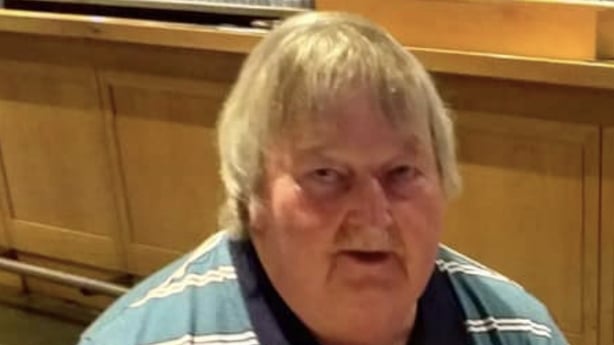 The deaths shocked the wider families of Eileen and Mossie O'Sullivan and the community in Lixnaw and north Kerry.
---
'It's changed us': Call for help as community reels from Lixnaw tragedy
---
All three were popular and respected; they were described as good neighbours and they helped and volunteered in the community.
Gardaí conducted a criminal investigation into the deaths and this afternoon that investigation culminated with inquests at the coroner's court in Listowel.
The inquest was attended by Eileen O'Sullivan's sister, Mary, and her niece, Cath.
Afterwards, a statement was read by solicitor John Cashell, on behalf of Eileen O'Sullivan's sisters, Mary and Margaret, and their families, in which they described the trauma they had endured and promised to continue campaigning to ensure such incidents do not happen again.
"Our campaign has focused on changes to the licensing system for firearms to include additional checks on the licence holder to ensure the firearm is still needed for the purpose it was originally granted; mental health welfare checks to support crisis intervention; [and] rural community-based mental health support, similar to that provided by the National Educational Psychological Service (NEPS) in schools," the statement read.
Ms O'Sullivan's sisters said in their statement that they now looked forward to the Government taking steps to implement the findings of the familicide review and the firearms licensing reforms, "as we have been reassured this will be the case".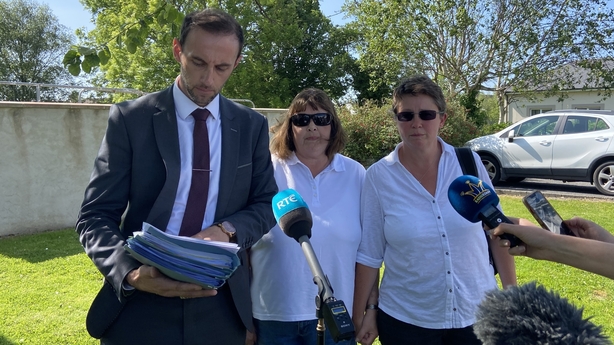 Eileen O'Sullivan's sisters described the past 20 months since the double murder/suicide as "traumatic and devastating".
"We are pleased that the inquest has now finally been concluded," they said. "No one has the right to take the life of another, under any circumstances."
They thanked those who had supported them in their loss.
"We know we are not the only ones that greatly feel their loss," they said.
"Eileen and Jamie were much loved, kind and genuine individuals, who are missed every second of every day.
"We would like to thank the close friends, neighbours and the wider Lixnaw community, who have not only been struggling with the shock and horror of Eileen and Jamie's murders, but have managed to find the strength to give us their unfaltering support through this very difficult time."
Eileen O'Sullivan's sisters and their families say they are now going to focus on grieving and healing. They have appealed for their privacy to be respected.
At the conclusion of today's inquests, coroner Helen Lucey sympathised with the families, describing it as an appalling occurrence.
"This was a terrible tragedy also for neighbours and friends. It's shocking for everybody living in the locality - an entire family wiped out," Ms Lucey said.
She praised the garda investigation as thorough. She also said gardaí had put themselves at risk on the night the bodies were discovered, because Mossie O'Sullivan was missing and it was known he was armed.
"Anything could have happened," Ms Lucey said.