Family members and neighbours of a couple and their son who died in a suspected double murder-suicide in Co Kerry last year have called for greater psychological support and counselling for bereaved communities in such cases.
They also want people applying for or renewing firearms licences to undergo a medical examination to certify that they are fit to hold a gun.
On the evening of 7 September, neighbours found the bodies of 56-year-old Eileen O'Sullivan and her 24-year-old son Jamie at their home in Ballyreahan near the village of Lixnaw in north Kerry.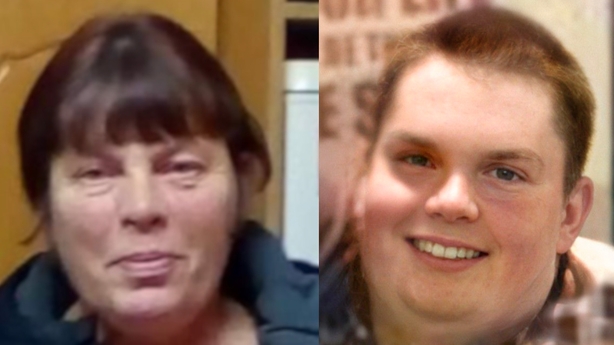 Gardaí were called, and the body of Eileen's partner, 63-year old Mossie O'Sullivan, was found near the family home a short time later.
All three had shotgun wounds.
A shotgun was found close to Mossie O'Sullivan's body. The deaths have been treated as double murder/suicide.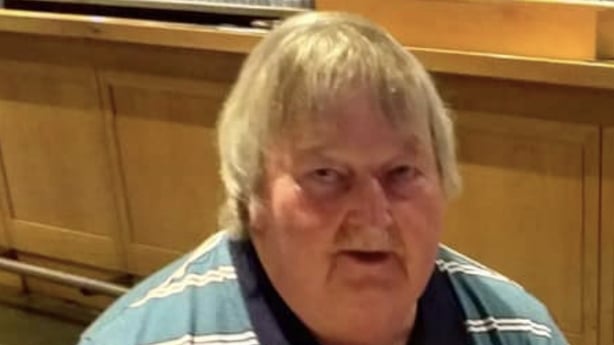 Since then, the community in Lixnaw, as well as the wider families and relations of Eileen, Jamie and Mossie O'Sullivan, have been trying to come to terms with what happened.
All three were popular and respected; they were good neighbours and they helped and volunteered in the community. They are missed.
The tragedy has drawn Cath Houlihan and Norma Harrington together.
Norma's family and the O'Sullivans were next-door-neighbours. Cath is Eileen O'Sullivan's niece and Jamie's first cousin.
"Eileen and Mossie were always there for their friends and neighbours. Nothing was any trouble," said Norma Harrington.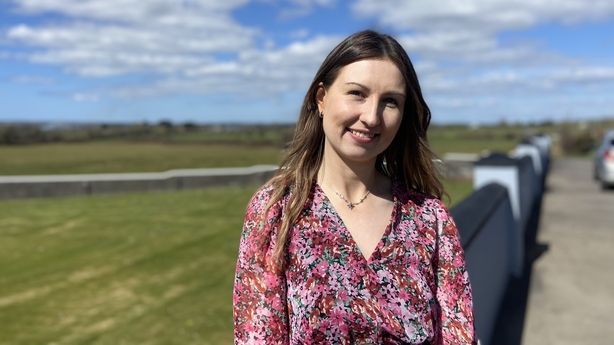 Jamie was two years younger than Norma; they grew up in each others' houses.
Jamie became part of a circle of friends at secondary school at Causeway Comprehensive. He had just finished his training as a welder and had been offered a position with Liebherr, the crane manufacturer, in Killarney.
He was also gifted with engines and worked locally around north Kerry with an agricultural contractor.
"Jamie had dreams and aspirations that he didn't get to fulfil," Norma said.
Cath Houlihan was born in north Kerry and spent her early years there, before her family moved to England. Kerry will always be home for her, though.
Cath's mother, Mary, is Eileen O'Sullivan's sister. The families were close, and Cath visited Lixnaw regularly growing up. She recalls Eileen, Mossie and Jamie O'Sullivan as "a lovely family unit".
"They were very much involved in community and community activities, looking after neighbours, as well as doing things for each other," Cath said. "They were very happy, easy-going people."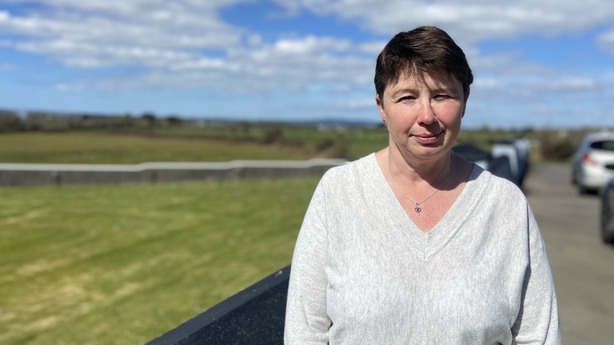 She said Jamie loved mechanics; engines were his passion.
"He had a very strong group of friends who just loved and adored him," she said.
Neither Cath nor Norma can explain what happened - the question of why has inevitably arisen for both of them, as it has for many others in Lixnaw too.
"That is what's really difficult to come to terms with," Cath said. "Not in a million years would you have imagined that something like this would have happened, that Mossie would have done something like this. He was a caring, gentle man. What happened was so out of character."
Norma Harrington works in London, as a lead occupational therapist in an acute mental health hospital. She was at home in Lixnaw on a break when the tragedy with the O'Sullivans unfolded. She remained at home for three weeks afterwards.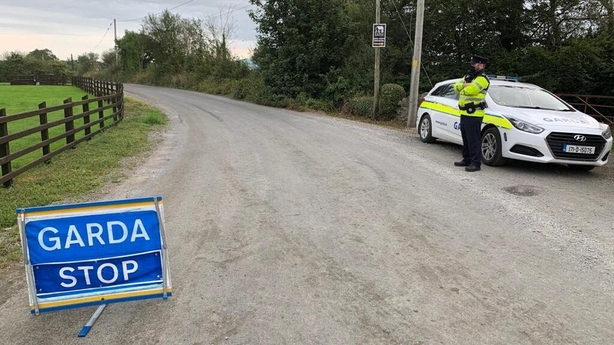 She said she is shocked that, in the days after the tragedy - and, indeed, in the weeks and months subsequently - there was no approach from any statutory agency offering counselling or support.
"We were expected to give statements. We were expected to relive what had happened. Not just my family - the whole community ... We didn't even receive a leaflet through the door or a number to call," she said.
"What we really needed at that point was for services to come to our community to provide a space for the community to come to talk about what happened. That didn't happen and I cannot understand it."
---
Read more
Minister awaiting report on domestic homicide cases
---
Norma contrasts this with her return to work in London, where she was offered counselling by her employer.
"Over in the UK, I have been able to receive specific trauma support, which has been amazing and helped me significantly," Norma said.
"I wouldn't be standing here today, talking, feeling the strength to talk to you as I am, if it wasn't for that. There isn't any question from the NHS in terms of their role and responsibility, so I don't understand why our Government and the HSE aren't seeing that as their responsibility as well for the Irish people."
Instead, Norma feels her community was left to carry the burden of the loss of the O'Sullivan family alone.
"In 2011, there was guidance set out that there should be intense support from the HSE following events such as these," she said.
"That was over ten years ago, and there was nothing: we didn't get a number; there wasn't awareness. We were left with that burden to carry."
It's changed us. We're no longer the people we were.
Cath Houlihan agrees. She describes the absence of support from statutory agencies for her family and community as "incredible".
She has twice written to Taoiseach Micheál Martin, appealing to him to ensure that supports are put in place, for the community in Lixnaw and for communities throughout the country where similar tragedies have unfolded.
"The only support that they have been able to call on is the Samaritans which, while some help, is shameful and disgraceful," Cath Houlihan told the Taoiseach in her letter.
"These people need you and your Government's full support to help them cope and come to terms with what has happened in their small community."
Cath Houlihan said the toll the tragedy has taken on her family and on the community in Lixnaw is obvious.
"It's changed us," she said. "We're no longer the people we were. We struggle. They're in our thoughts every day."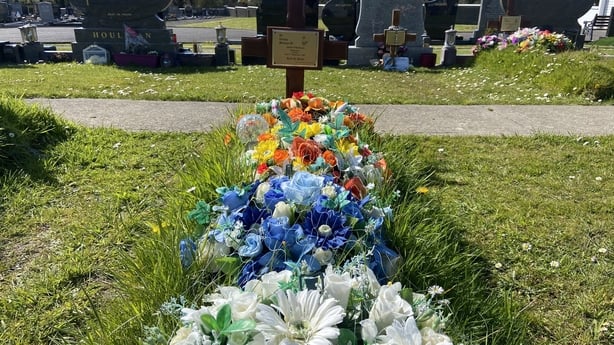 Cath said her family will never be the same.
"There is a hole in our lives that will never be filled. It's the shock and the trauma that we are working through. That's going to take some time," she said.
A determination to get outside help for the community in Lixnaw - support on a scale that will match the size and complexity of the challenge that needs to be met - has drawn Cath Houlihan and Norma Harrington together.
That, and a shared objective to initiate a dialogue about murder/suicide in Irish communities, to explore if measures can be put in place that might prevent further incidents from happening in the future.
They are calling on the HSE to establish community psychological support teams, to be deployed to areas when such incidents occur.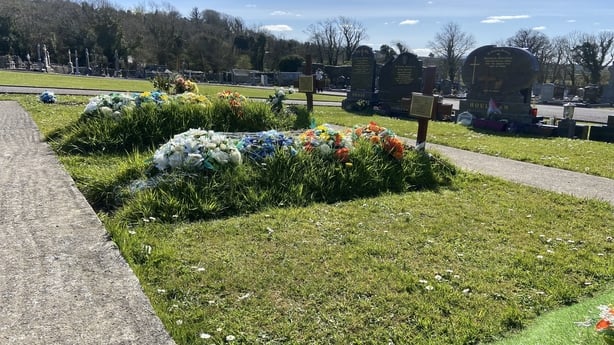 They are aware that limited counselling is offered by AdVIC, the charity for families bereaved by homicide that is run by families bereaved by homicide. But they say the scale of the impact on a community when there is a murder/suicide demands a response that AdVIC does not have the resources to deliver.
They believe that only the State, through the HSE, has the resources to respond adequately in those circumstances.
"I want to see better provision of statutory mental health services in rural Ireland," Norma Harrington said.
"I want them to be accessible. I don't think it works by always expecting people to come to the services. As we know, there's a lot of stigma in rural Ireland - among the older generation especially, through no fault of anyone's - so the services need to be accessible. They need to be made in a way that people feel comfortable to engage with them.
"I want to see trauma screening for communities after events such as these. I want people to feel supported, so that they can talk about what's happened, that they can be supported to understand what some of the signs of depression might be amongst the community, so that they can look out for each other in an informed way.
"I want people to be aware of what can be done if they are worried about somebody, and not feeling like that is just their burden to hold. Again, these are all very, very simple steps that can be taken."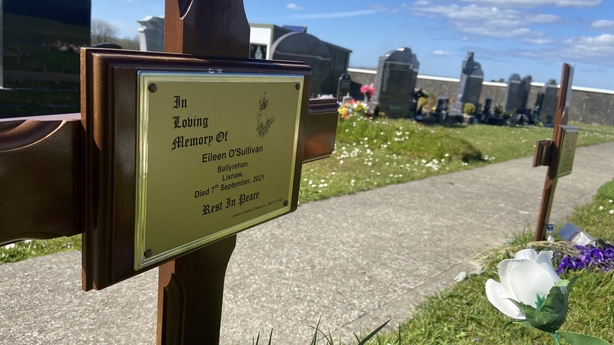 Both Norma Harrington and Cath Houlihan would also like to see reform of gun laws, to make it mandatory for people who are applying for firearms licences, or applying to renew gun licences, to be medically examined, so that they can be certified fit to hold a gun.
Cath Houlihan said that medical examination needs to include a mental health assessment.
"There needs to be trained individuals who are talking to people who hold gun licences and understanding what's going on in their lives, so that they understand that there are things here that may impact on their behaviour," she said.
Cath Houlihan cannot say if the tragedy involving the O'Sullivan family could have been avoided. However, she and Norma Harrington are both adamant that there will be further similar tragedies, unless these steps are put in place, and unless there is dialogue and discussion around mental health and murder/suicide in this country.
We can't wait any longer. We can't lose any more families in this way.
"This is incredibly important, to me personally and to my family," she said. "I don't want to see another atrocity like this. I don't want another family to go through what we have been through."
Through her work in the area of acute mental health, Norma Harrington has seen how people who may be at risk to themselves or others can recover, through care and support.
"It isn't a priority for the Government at the moment and that's what needs to change - it needs to be a priority," she said.
"We can't wait any longer. We can't lose any more families in this way and, while we know that maybe these [murder/suicide incidents] aren't always going to be prevented, that doesn't mean that you neglect it and think nothing can be done. There are steps that can be taken, that should be taken and that need to be taken and that is why Cath and I are here today."
The day after the bodies of Eileen, Jamie and Mossie O'Sullivan were discovered, gardaí said they had commenced a criminal investigation.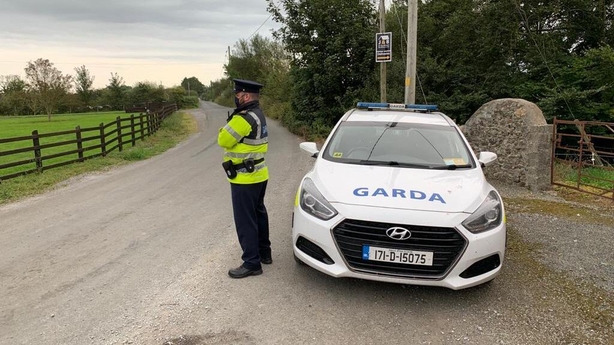 They described what happened as a personal tragedy for those involved and their families, and said they were not looking for anyone else in relation to their investigation.
Investigating gardaí are expected to submit a file to the coroner for Kerry North, Helen Lucey.
No date has been set for an inquest into the three deaths.
If you have been affected by any of the issues raised in this story, please visit www.rte.ie/helplines or www.hse.ie/grief for bereavement support.