University College Cork has published a five-year strategic plan, putting people and the future of the planet at its centre.
The college is to broaden student access by increasing pathways from further education.
It is also creating a dedicated sustainability and climate action office which, the college says, is a first in Ireland's higher education sector.
UCC has more than 20,000 students and 3,200 staff.
It says projects such as the €100 million development of Cork University Business School in Cork City centre and a €75 million expansion of its Tyndall National Institute have been included in the strategic plan.
The 255-bed student accommodation complex at the Crow's Nest at Victoria Cross is part of a project to provide 2,000 student beds within the five-year timeframe of the plan.
However, the main focus for the next five years will be on students, access, sustainability and climate action.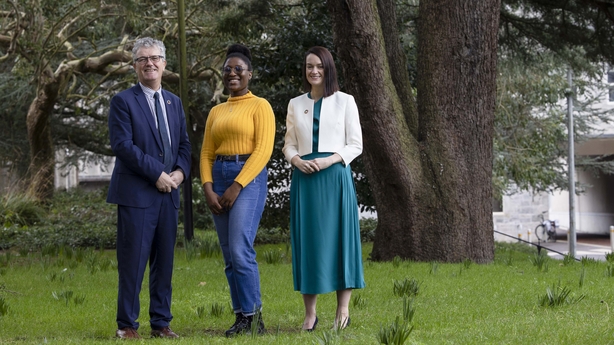 UCC President, Professor John O'Halloran, said the college had a role to deliver transformative research and advanced learning.
"People and the planet are at the heart of our strategic plan," Prof O'Halloran said.
"Together, the UCC community has created a roadmap that will secure our future so that we can continue to inspire and shape future generations, while also providing the expertise and insight to meet the challenges our society faces."
UCC is now plastic free, eliminating single-use plastic throughout on-campus dining, shops and vending machines. The college has also created a dedicated office of sustainability and climate action.
Director of the Centre for Sustainable Development at Colombia University, Professor Jeffrey Sachs, addressed UCC staff and students at the launch of the strategic plan in UCC's Aula Maxima.
University College Cork was established in 1845.
George Boole, who laid the foundations of the information age, became its first professor of mathematics in 1849.
Mary Ryan was appointed the first female professor in Ireland and the United Kingdom in 1925.
UCC is home to many of Ireland's leading research centres, including APC Microbiome Ireland, the Tyndall National Institute, MaREI and INFANT.