Cork's first Ukrainian choir has been rehearsing for a concert which will be attended by the country's ambassador to Ireland, Larysa Gerasko, at Cork's City Hall next week.
The Kalyna Choir was formed in October. Adults and children travel from throughout the county for rehearsals every weekend.
On Saturday afternoons, St Peter's Parish Centre at Carrigrohane in Cork becomes a little bit of Ukraine in Ireland for the members of the choir.
It was formed by Victoria Tymoshchuck two months ago to give Ukrainians who settled in Cork after the Russian invasion an outlet to express their music and culture.
Victoria came to Cork from Kherson in June. Since then, she has been working as a volunteer to help Ukrainian people to integrate into life in the city and county.
Victoria also joined the Church of Ireland community in the Carrigrohane Union of Parishes.
She and church members organised summer camps and language classes, but she felt there was more she could do.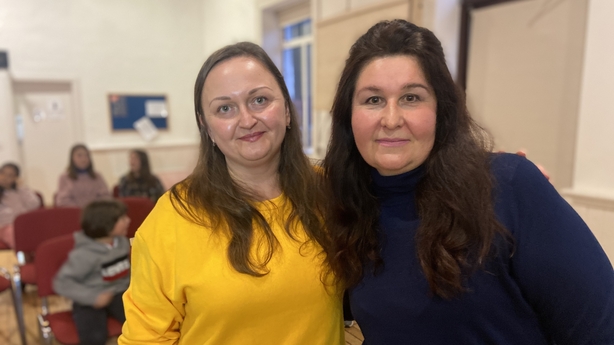 Her friend, Svetlana Deikun, is a director and musical conductor. Together, they formed the Kalyna Choir in October.
Today, between adults and children, it has around 50 members and they sing Ukrainian songs together when they meet for rehearsals.
"They can speak what they feel," says Victoria. "It's great therapy, to release stress and to communicate, find new friends and find support."

The Carrigrohane Union of Parishes provides St Peter's Parish Centre at Carrigrohane for rehearsals.
Dr Bill Lane says the church community is happy to play its part.
"We're a very international church," he says. "It think the last Sunday I was doing a count we had around 20 different nationalities present or 20 different languages that people could speak so it's amazing to have this large Ukrainian community present as well, expanding our international interests."
Members of the choir take public transport to travel from all over the county to meet once a week.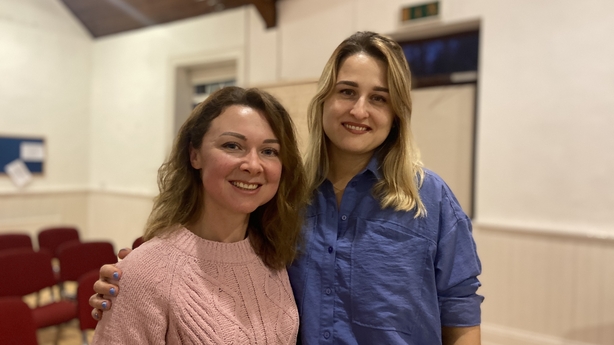 Among them is Kateryna Honcharuk, who is a media manager with the Together Razem support hub for Ukrainian and Eastern European people in Cork. Kateryna also helps to run the Kalyna Choir.
"Music can help us to feel a little bit like we are at home," Kateryna says. "We feel like we are together; we are like one and we can show our nation in our voices. So this is our voice of Ukraine."
Thursday's concert at City Hall is being hosted by Cork Education and Training Board Youth Services, which is arranging transport for Ukrainian families from throughout the county.