Minister for Higher and Further Education Simon Harris has promoted the rent-a-room tax relief as a way of freeing up rooms to ease the shortage of housing for students.
Third-level institutions have said homeowners are responding to the call for rooms.
The accommodation office at the University of Limerick said there is an "incredibly high demand" for rooms.
"There is a call out from Campus Life Services and the university to people who might own property in the local area to consider renting any vacant rooms that they might have," accommodation administrator Carol Jane Shanley said.
She said there has been an "encouraging" response to the initiative where a homeowner can rent a room or several rooms in their house with any income up to €14,000 from that being tax free.
This would have traditionally been known as digs, where a student lives in a family home, rents the room and has all their meals cooked by the homeowner.
Now, with more students looking to rent a contracting supply of houses, it has become the only option for some.
Ms Shanley said UL has its highest number of digs available on their online accommodation service Student Pad.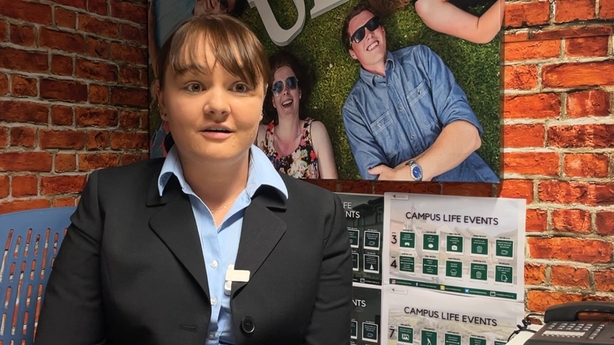 Since June it has been filling 30-40 digs rooms per week.
"This time last year digs adverts would have averaged at maybe 20 a month, now we have 116 adverts for digs rooms," Ms Shanley said.
She said the biggest concern for homeowners is whether they have to provide meals, but the accommodation office are advising that as long as the student has access to cooking facilities this will suffice.
Ms Shanley said any properties like privately-rented homes in the area are being snapped up extremely quickly.
"Now we are seeing digs expanding into the city centre, over to Rhebogue, to Castleconnell, Annacotty, Newport, Nenagh, anywhere there is a viable commutable transport route we are advising landlords to advertise," she added.
The Union of Students in Ireland has raised concerns about the rent-a-room initiative saying tenants are not adequately protected and is calling for legislation that protects people living in digs.
However, the UL Accommodation office is advising students to make a tenancy agreement with the landlord so everyone is on the same page.
We need your consent to load this rte-player contentWe use rte-player to manage extra content that can set cookies on your device and collect data about your activity. Please review their details and accept them to load the content.Manage Preferences

Marian Clohessy is a pensioner living in Castleconnell about 10km from the University of Limerick.
"I heard on the radio the Government were talking and asking people to rent rooms out," she said.
Ms Clohessy said she does not like to be in her house alone in the winter and she has several spare rooms.
She said the rent-a-room relief being tax-free is a bonus as she does not have to bother with help from an accountant to pay the tax.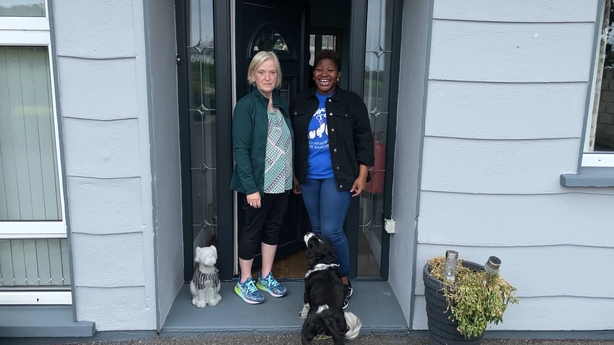 "I really only wanted somebody to be here in the house with me," she said.
Ms Clohessy saw an advert in the local paper for Our Home Hosts, a new service which matches renters with homeowners and manages the process for them.
She was taken aback by the amount of interest when her room was advertised.
She said one person travelled from Dublin to Limerick to view the room.
"it was unbelievable," she added.
Colm Moore, Founder of Our Home Hosts, said his service only operating since July but demand has been enormous.
He said there are 500-600 people applying for each room advertised, and by the end of the week he will have 60 homeowners on his books.
"It's focused at where the largest amount of rooms are available, and what cohort of society has them, the reality is that it's older people that have rooms," he said.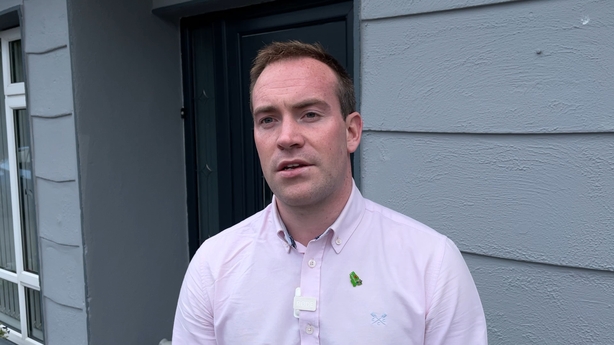 The renter does not need to be a student to qualify for rent-a-room relief.
After reviewing many applications Ms Clohessy chose to open up her home to Ufuoma Stella Oyovwikefe.
Ms Oyovwikefe came to Limerick for her master's degree, she had to leave her student accommodation at the end of her course, and after getting a job in the UL vicinity she needed to find somewhere else to live.
"I knew that since I was working in Castletory I needed somewhere around, so after like two months I started looking into Ennis, Nenagh and Shannon," she said.
She saw Ms Clohessy's room advertised on Daft.ie by Colm Moore of Our Home Hosts.
Ms Oyovwikefe had to submit a form with a description of herself.
She said at first she was apprehensive about renting a room in a home and living with the homeowner, but she says she has found a friend in Marian "she has made it feel like a home."
Ms Clohessy said: "We are getting on so well. She livens up the house, she is going around singing, she is just lovely."
She said other older people in her position with empty rooms should think about renting too.
"You could do what I'm doing now and have somebody stay with you all these empty bedrooms and spare rooms, why not?"