During the Covid-19 pandemic, 45-year-old IT professional Damien O'Halloran became part of what he describes as "the great resignation", taking a career break from his work to focus instead on giving back to the community.
Mr O'Halloran, a Cork native, can back that statement up with the hours he has punched in as a volunteer to several causes about which he is passionate.
Damien is also gay. "Out and proud," as he puts it. He lives with his husband Paul in a rural area near Lissarda, between Cork city and Macroom.
The couple have been married for eight years.
Human rights and basic freedoms are among the passions to which Mr O'Halloran has dedicated himself during his career break.
He believes the struggle for those rights, even in Cork, is necessary and ongoing.
In the past few months alone, Mr O'Halloran says he has often put in 80 to 90 hours per week as a volunteer. The aim is to build greater understanding from which, he hopes, greater tolerance will grow.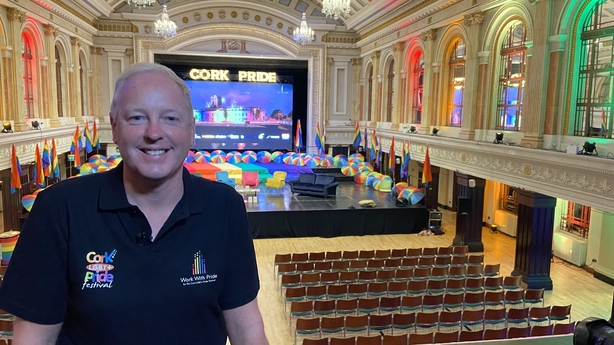 Mr O'Halloran is a board member of the Cork LGBT+ Pride Festival, which has been taking place over the past week.
The festival is the first Pride festival in the country to be registered as a charity. Damien is also chairperson of the Cork LGBT+ Pride diversity and inclusion conference, 'Work with Pride'. The day-long conference took place in Cork City Hall on Thursday.
Mr O'Halloran believes that work of building understanding and tolerance through his work with Cork Pride is necessary.
He offers as an example the recent installation of a rainbow crossing on Cork's main street, St Patrick's Street, in the progressive Pride colours.
"Were there negative comments," he asks rhetorically. "Yeah!"
However, he says there were far more positive comments about the rainbow crossing, and this was encouraging.
Nevertheless, Mr O'Halloran is wary.
He hasn't experienced direct homophobia, but enough of his friends have, to the extent that it makes him stop and think when he is in public.
"I suppose, if I was to think about day-to-day life, would I feel comfortable holding my partner's hand walking down Patrick's Street? Maybe not," Mr O'Halloran said.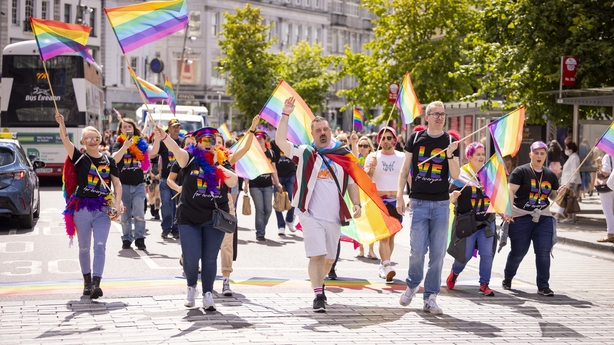 "Is that an internal bias? Perhaps. But I think it is, for me, something I am careful of. I am conscious of and I just don't know if I would be comfortable in doing that.
"I would be thinking twice about doing it. Would I self-check myself? I absolutely would. Is this a safe environment to hold my partner's hand? Is this a safe environment to give my partner a kiss on the cheek as I'm leaving the car? Those are some of the things that I would just be conscious of."
Mr O'Halloran is keen to foster what he calls allyship.
"Allyship is so important," he says.
"I think, by creating allyship and creating those people you can lean on and actually fighting your corner for you is something we just have to do as a society.
"We are all allies to each other, if you think about it."
Mr O'Halloran also urges people to call out behaviour they see and do not like.
Clive Davis is Chairperson of Cork LGBT+ Pride Week. He is originally from Vicarstown, County Laois, and now divides his time between Kilkenny and Cork, where his partner Kery lives.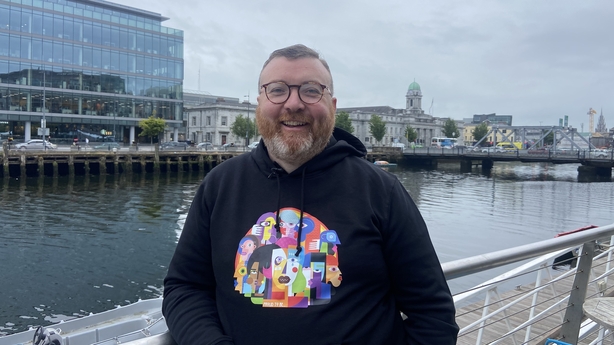 Mr Davis says he is drawn to Cork as a city of welcomes. He points to the uniqueness of the city, such as the fact that it has not one but two LGBT+ organisations, 'the Gay Project' and 'Link'.
He says they have created a welcoming environment.
"Yes, there is negativity out there," Mr Davis says, "but I think because those two community groups are in the background, it makes it different. It gives Cork that welcoming feel to people."
Mr Davis is overseeing more than 30 events as part of the Cork Pride Festival, including this week's diversity and inclusion conference and the Pride parade through the streets of the city and an after party on Kennedy Quay.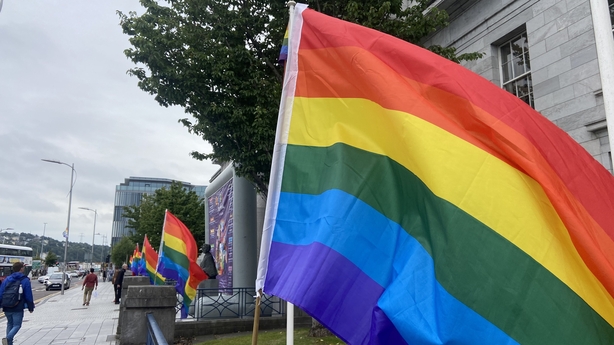 Cork Pride Festival has taken up a sizeable chunk of Mr Davis' life too over the past number of months and, while he enjoys the colour of the parade and the craic of the after party, that is not the reason he launches himself into the organisation of the week's events.
"For me, I suppose, the answer people normally expect to hear is I love to see the parade," he said.
"Really and truly, the thing I look for and the reason I do it is the people who haven't yet made it onto the parade. The people who are on Patrick's Street, up in Dunnes Stores, or on Patrick's Hill looking down at it and not being able to be part of this community and I think of that isolation.
"That is why I do it.
"For me, it is less about those huge, big events, and more about those individual people who are suffering, who just can't be out and proud."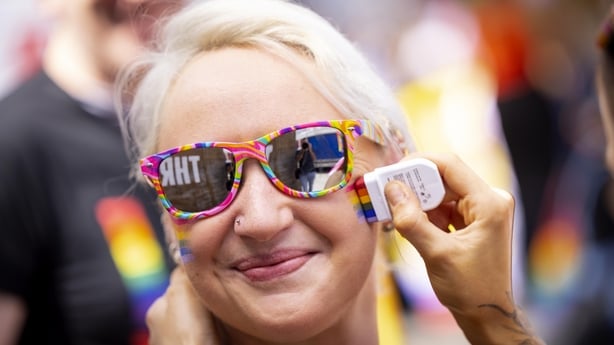 Mr Davis says he sometimes gets annoyed when he is asked why Pride week is important.
"Why is Pride important? Why is St Patrick's Day festival important?" he asks.
"It is a coming together of a community. We are allowed to be here on 17 March. We are allowed all over the world to celebrate St Patrick's Day but, for some reason, celebrating our diversity is a problem, and we have to kind of wonder why we do it. The reason why is because there is homophobia all around.
"People still are fearful to be who they are and, until that day happens, there is always going to be a need for Pride."
The Pride parade and after party drew thousands of people onto the streets of Cork today.
And, while those events brought Cork Pride Festival to a close, the work of building understanding will continue.