The Treaty County has gone all green and white in a surge of support for the Limerick hurling team in advance of the All Ireland final this weekend at Croke Park.
Limerick are going for their third All Ireland victory in a row and their fourth in five years, following their historic win in 2018 after an absence of 45 years.
However, they are up against Kilkenny, the most successful team ever at senior hurling championship level, having won the Liam McCarthy trophy an incredible 36 times.
There are giant Limerick flags on buildings across the city and county including on the tower of the historic King Johns Castle. It is not quite 1691, the year of Limerick's famous siege, but Limerick are in battle mode ahead of this weekend's final, with the flags flying proudly at the castle and along the city's three bridges, Thomond, Sarsfield and Shannon bridges.
Families of fans have also dressed their houses, cars and pets with bunting, flags and teddy bears bearing the green and white.
We need your consent to load this rte-player contentWe use rte-player to manage extra content that can set cookies on your device and collect data about your activity. Please review their details and accept them to load the content.Manage Preferences
At St Patrick's GAA club there is huge anticipation surrounding the match. It is one of the longest established clubs in Limerick founded in 1886, and it is also the home club of Limerick team All-Star Gearóid Hegarty, which has brought huge pride to the club and is a major draw for new members.
Patrick Mullins is club hurling captain who says they have a thriving underage membership now and that was down to the success of the Limerick hurling team, and the fact that Gearóid was a part of that success.
Tom Downes, committee member and organiser of the underage teams at St Patrick's GAA club, said that membership has "snowballed" since 2018.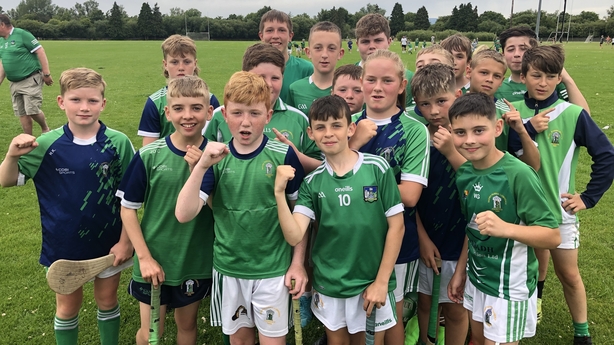 Gearóid Hegarty, or 'Hego' as he is known, is a huge influence on that and on members of the club, Mr Downes said.
"He is down here regularly talking to the young hurlers, encouraging them at their games, and presenting medals. You ask any one of them who do they want to be when they grow up and the answer is Gearóid Hegarty," he said.
The hurling and athletic talent shown by Gearóid Hegarty is not entirely surprising. His father, Ger Hegarty, was a hurler in the 1990s and played as part of Limerick's All Ireland team in the 1994 final. Limerick was defeated by Offaly on this occasion.
Ger is very proud of Gearóid's achievements but thought initially he would have made a great Limerick footballer, as he showed massive talent there.
However, when Gearóid went to UL he fine-tuned his hurling talents and made it to be part of this current sensational Limerick team.
"I think it will be a phenomenal All Ireland final," Ger Hegarty said. "Kilkenny have winning in their DNA so a match against Kilkenny is never easy. I watched their match against Clare, and I thought they put in a very strong performance. I'll say its 50/50 at this stage, and it would be brilliant if Limerick pull off the three in a row, and it would be a very sweet victory for this Limerick team to beat Kilkenny in a final," he said.
Pat Hartigan played on the famous Limerick team of 1973 also against Kilkenny when they beat them that year.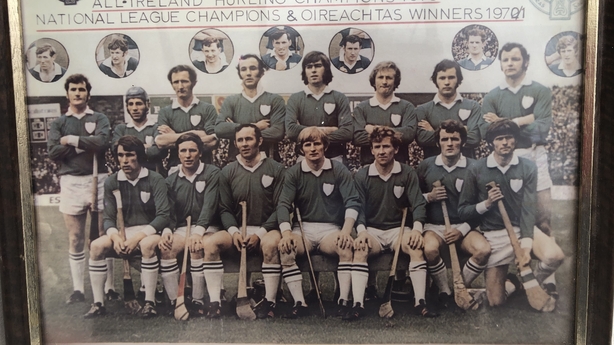 "Kilkenny have had a few fallow years. It's been seven years without a win for them so they're going to come to Croke Park all guns blazing hungry for a win, so it will be difficult, but it has all the makings of a great final," he said.
"This Limerick team have been a great bunch of young men, a credit to their families, their clubs and their communities and have given great joy to supporters after the long absence of a win since we won in 1973.
"But I've watched them over the years, they don't do panic. They manage to keep themselves composed, particularly when up against Galway, when they were level in that game so frequently. They managed to stay composed and get the necessary points to get them over the line and I hope they do it again on Sunday," he said.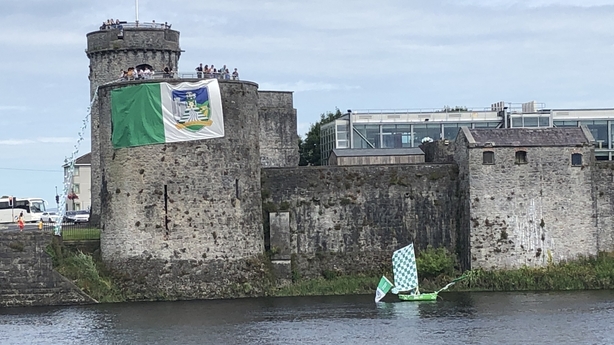 Hammy Dawson describes himself as Limerick's number one fan and has been at every single Limerick match for the past 30 years, well recognised with his large Limerick teddy bear, his sun hat and his huge Limerick flag.
"This team have been phenomenal. Regardless of what happens Sunday, they've given us three All-Ireland wins in the past five years, and now going for three wins in a row," he said.
"I never thought I'd see one All Ireland win in my lifetime, not to mind three, and now possibly four, so it has been absolutely fantastic for fans and supporters."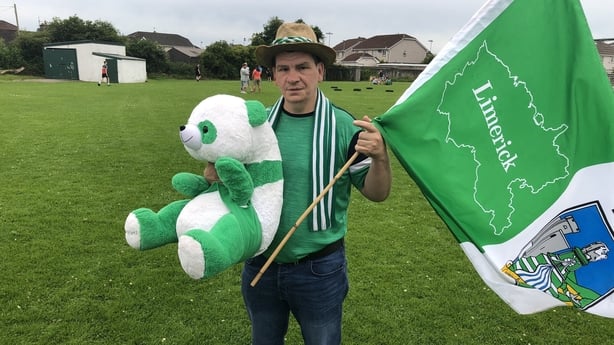 Younger hurlers at St Patrick's GAA club are also full of anticipation. Under 12s like Liam Kiely, Conor Blake and Aoife Cross who play regularly with the club are nervous and excited about the game, but looking forward to another great Limerick win, and are right behind their club champion Gearóid Hegarty.
---
Read more: Cats are back to scratch seven-year All-Ireland itch