After a three-year hiatus, the black and amber flags, bunting and jerseys are out in force once again across Kilkenny as the hurling superpower counts down to Sunday's All-Ireland final.
Beaten by Tipperary in 2019, the Cats last brought the Liam MacCarthy Cup back to the banks of the Nore in 2015 so that's a seven-year itch that players and supporters want to scratch out of existence by the end of the weekend.
And that gap, which in other counties wouldn't seem that long but in Kilkenny feels like a famine, relatively speaking, means enthusiasm and excitement are at high levels during these balmy summer days.
Villages, towns, city streets and avenues are decorated to a high level, none more so than in estates like The Butts and Ossory Park in the city itself.
Ossory Park resident Liam Carroll said the decision to deck their roads in the county colours dates back as far as the current manager's wildly successful stint in charge.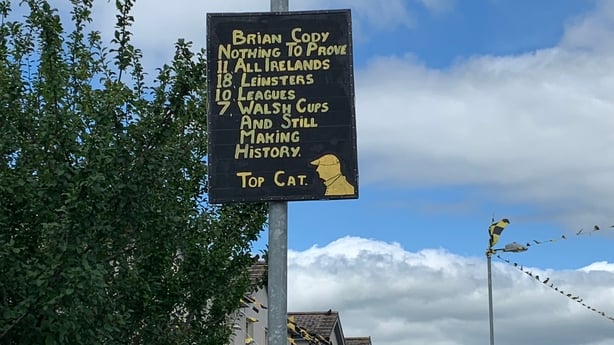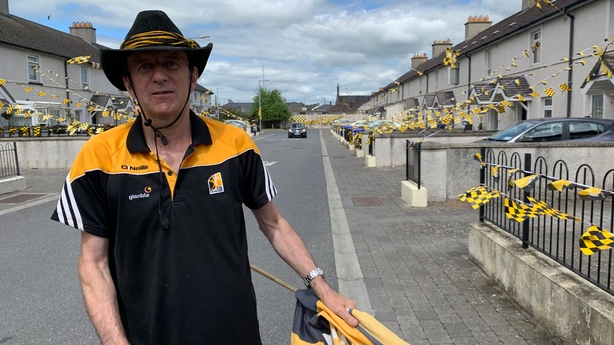 "This has been going on a good few years now, since Brian Cody in 1998/99, we all got together and said we'd show some support for the Kilkenny team. They're only up the road there in Nowlan Park so fair play to them, they put in a lot of time and effort so we said we'd do our bit," he explained.
"We try to get most people involved and it looks good and hopefully it's appreciated on Sunday."
As for the match: "I'd say it will be tight, it'll be 50-50, hopefully Kilkenny will come out that point or two up."
In De La Salle Place, John Delaney has followed a family tradition and also set an example for others by painting the entire front of the house in black and amber.
"It's going on years now, my father [also John] did it and I said I'd carry it on with my own kids. The last time we did it was 2010," he said.
"We just put the black and amber stripes on, traced around a few cats and hurls, that's basically hit. Painted the black and amber and made sure it was nice and straight. We kept it going anyway."
An underage coach with O'Loughlin Gaels, John said he's "fairly confident" about Kilkenny's chances at the weekend, and that the colours will remain in place in the aftermath. "We'll give it a few weeks and paint it back cream and maybe if my own club gets into the county final this year we'll paint it in O'Loughlin's colours."
Of course it's not hard to find examples of Kilkenny's past successes - in Brian Cody's time alone they've won 11 senior All-Irelands - and the front window at Brett's family-run hardware reflects this glory. In recent days they've been adding photos, match reports and other memorabilia to their display, along with an impressive "double-sided" painting of Brian Cody at his most intense, by artist Paul Murphy.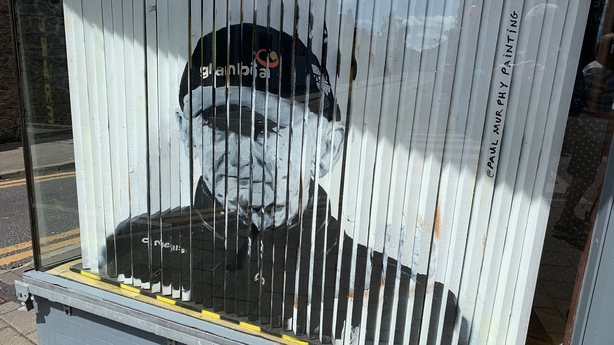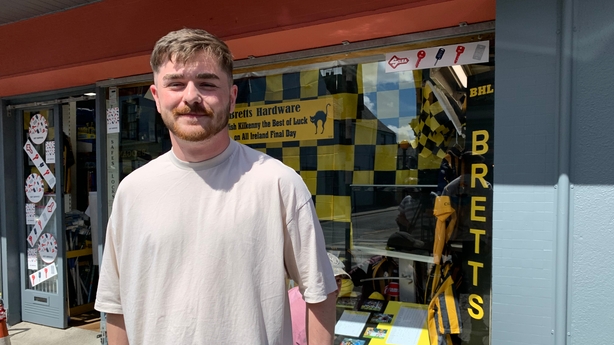 "Every year we got to the final," staff member Joe Delaney said, "we're a big group of supporters in the shop, so just to show our support we built on every year, put up a couple of pictures. Obviously when we had the so-called boom a couple of years ago it was a constant feature, but because we're massive fans it's just to show our support.
"Declan [Brett] and myself decided we'd make a big effort this year, obviously we weren't there the last couple of years and then with the pandemic, so we said we'd really make a big effort this year.
"It's been a few years since we were really on top but just to look back on a few years, pre-pandemic, it's nice even looking at the scores and the old photos of the old winning teams, it's nice to reflect on. But hopefully now we can update it with new memories."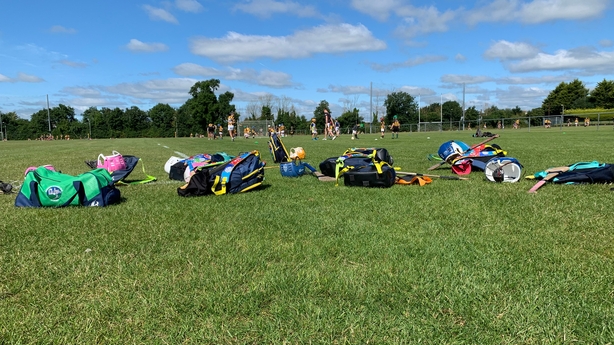 This year Kellogg's Cúl Camps are back in force, nowhere more so than in Kilkenny and one of the biggest crowds of young hurlers and camogie players to gather has been at Clara, home of some senior inter-county stars over the years.
Lending a hand this time around is Aaron McEvoy from Graigue-Ballycallan, who had a sneaking feeling for Kilkenny, but added: "I'd say we're going to have to get a couple of goals if we've to have any chance of getting past that Limerick defence."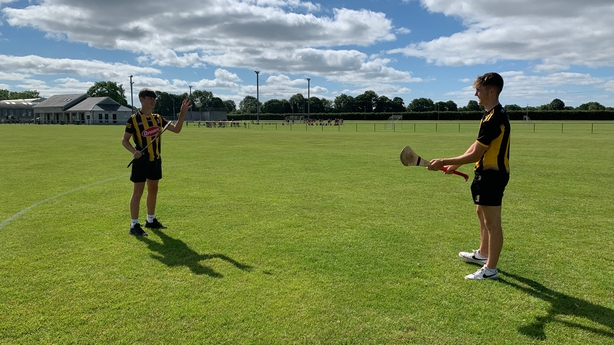 His friend Cian Byrne from O'Loughlin Gaels agreed: "I'd say Kilkenny have a great chance of winning, if Mikey Butler is on [Aaron] Gillane, keep him quiet hopefully and then all goes well. I'd say this is the best chance we'll have at it but we'll need a few goals to get past the Limerick defence because they score a lot of points and we don't really. So goals will win the match."
---
Read more: Treaty County set for battle at All Ireland hurling final