The chief executive of the taste and nutrition company, Kerry, has said he believes it can continue to expand across the globe - as it has done during its first 50 years.
Edmond Scanlon was speaking at a ceremony in Listowel to mark five decades since Kerry was formed.
The company has manufacturing facilities at more than 150 locations in 36 countries. It has 22,000 employees and last year had revenues of €7.4 billion.
He told RTÉ News he expects that growth will continue.
"Kerry is made up of a fantastic group of people - the best of the best," Mr Scanlon said.
"We are as ambitious today as we ever have been right through our history.
"So there is a huge ambition to grow, a huge ambition to continue to globalise the organisation, a huge ambition to bring sustainable nutrition to people.
"I think that is what consumers are looking for and what our customers are looking for."
He added: "I think we have the capability from a people perspective to a technology and innovation perspective to be able to meet all those demands."
Mr Scanlon also said he believes Kerry will continue to have a strong relationship with the county from which it takes its name - and with Ireland.
"An important factor in Kerry's success over the last 50 years is that we have been able to adapt and be agile, depending on what's happening in the environment," he said.
"We also have a very strong philosophy of being embedded in the communities in which we operate and, for somebody who was born and raised in Brosna - 16 miles from where we're standing here today - I don't see the relationship or commitment we have with the local [Kerry] community changing any time soon."
Today's ceremony in Listowel was also attended by Kerry TD and Minister for Education, Norma Foley.
In its 50 years of existence, Kerry has come a long way from where it all started: in a caravan in a field outside Listowel, with just a single employee.
That employee was the founding chief executive, Denis Brosnan.
We need your consent to load this rte-player contentWe use rte-player to manage extra content that can set cookies on your device and collect data about your activity. Please review their details and accept them to load the content.Manage Preferences
He explained to RTÉ News that, back then, Kerry's ambitions were far more modest.
"When I came back from London as the first employee, there were five major co-ops in Ireland and Kerry was the forgotten county," he says.
"I suppose there was a determination to make sure that there needed to be six large co-ops in Ireland and Kerry became that. That was probably the first big hurdle and the first milestone."
Within a decade of its formation, Kerry was looking abroad, and looking for opportunities at rapid expansion.
Kerry Group plc was formed in 1986 and, two years later, the acquisition of Beatreme Foods marked its entry to the US.
Beatreme opened doors for Kerry in other markets. Kerry entered Latin America in 1994 and Asia Pacific in 1997. Throughout this time, it was clocking up numbers: annual growth was usually in double digits.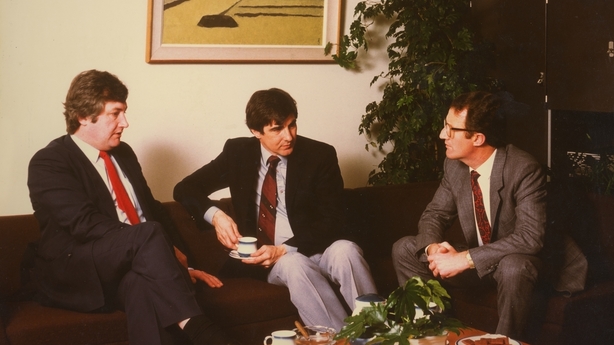 Mr Brosnan says the secret behind the success was quite simple.
"We were never afraid to take on anybody. It didn't matter how big, how strong, how tall they were," he says
"When we went into new territory, the discipline we would use was keep your head below the parapet so that, in fact, you have a significant size and strength before the main competitors realise you have arrived. We were never afraid; we were just there to out-smart them."
Recruitment was another tool of success: Kerry went through the country's third level institutions and lured the top students with promises of travel and hard work.
"They took the Kerry philosophy all over the world," Mr Brosnan says.
He says that by the early-to-mid 90s, he and his senior management team knew there were further opportunities for Kerry to exploit, and they went all over the world to take advantage of those.
It was during this time the company expanded into South America, Australia, New Zealand and Malaysia. Kerry opened its first manufacturing facility in China in 2003.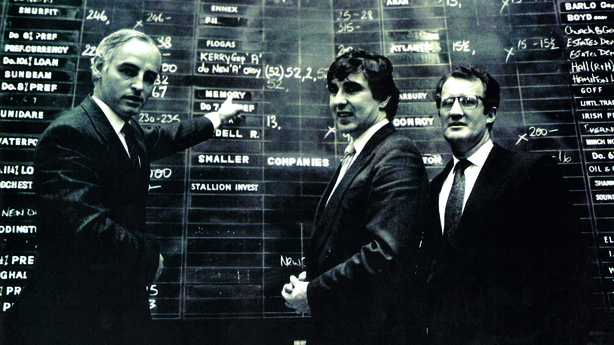 At that stage, Denis Brosnan bowed out as chief executive and Hugh Friel - up to then a member of the senior management team - took over as CEO.
Hugh Friel, Stan McCarthy and current CEO Edmond Scanlon have maintained that growth trajectory while, at the same time, evolving Kerry into what it likes to describe itself as the world's leading taste and nutrition company.
Mr Brosnan praises their stewardship of Kerry, attributing the company's success to a simple philosophy, that Kerry is better.
"We can do things better; we can create a future - that has never gone away," Mr Brosnan says
"It's a great tribute to the three chief executives - Hugh, Stan and Edmond - and the whole team that came after me and it's no different today, whoever you meet, whatever nationality, on whatever continent."