A series of billboard posters appearing cross Cork City have the public scratching their heads and asking: "What is the Hodges effect?"
Launched as part of Space Week 2021, the posters are part of an international campaign by artists and scientists to get the United Nations to make 30 November 'International Meteorite Awareness Day for Ann Hodges'.
On that date in 1954, 34-year-old Ann Elizabeth Fowler Hodges, from Alabama in the USA, was struck by a meteorite while sleeping, after it crashed through the roof of her home, bounced off a radio and hit her on her hip.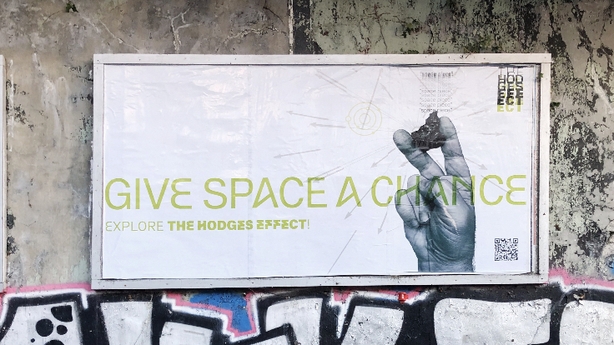 She is the first, and so far, only recorded human to be directly struck by an extraterrestrial object and survive.
Campaigners say the Hodges Effect can be described as "an existential crisis of being that may occur after a sudden collision between a Homosapien subject and extra-terrestrial materials".
The campaign here, in the UK and in the US, aims to raise awareness of the Hodges Effect, and also includes online panel discussions, lectures and a letter-writing campaign.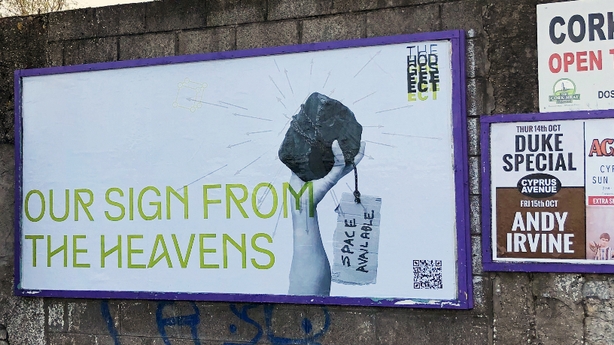 A spokesperson for the Blackrock Castle Observatory, Rob O'Sullivan, says the idea of a terrestrial being being struck by an extra-terrestrial artefact is "a reminder of our place in the universe".
He said: "We often think of our selves as separate, but we are immersed in it and we should understand it better."
The now-famous 'Hodges Meteorite' weighs about 8½ pounds and is on permanent display at the Alabama Museum of Natural History at the University of Alabama.