"We really had to prioritise and focus on keeping the place suitable to be open and safe for people to visit."
Julie Shelswell-White lives at Bantry House and just before the pandemic she took over the running of the stately house, along with her brother.
Bantry House has been in their family for more than two centuries. Over the years, land and furniture has been sold to maintain the house.
There are hundreds of privately owned estates like it throughout Ireland, many of which have been closed because of public health restrictions.
Without tourists, weddings, and visitors to their gardens, paying for the upkeep has become a worry.
30,000 people usually visit Bantry House a year, for tours of the house and gardens, most of them are international visitors.
"Last year was really a shock, we had around 10,000 people visit and buy tickets for the garden and a couple of private tours of the house. That was about all we could manage last year," explains Julie Shelswell-White.
The "big hit" to revenue is having a huge impact on the family's ability to carry out maintenance.
"It's always been a case of prioritising jobs here, we never got to do every maintenance job that ever came up. Last year we really had to prioritise and larger projects just had to be forgotten about really."
The estate spans 100 acres of woodlands and formal gardens. At the moment, only people living within 5km can visit and roam the grounds.
Adam Carveth looks after gardens. Ordinarily he would have another gardener with him, as well as two student interns from France, who would stay in the house and work on the gardens for 12 weeks.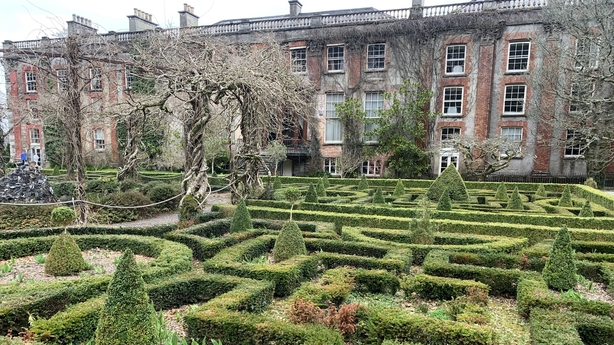 "Last year and this year it's a lot different, it's just me. I'm here two or three days a week," he said.
Now it's about "striking a balance".
"We can't manage it the way it used to be 200 years ago. We do have to leave the odd weeding because I can't weed everything."
The "wildflowers" have drawn interest from the public, who want to know what they can do in their own gardens.
"We need to do more for biodiversity, in terms of the climate," said the head gardener.
"Leave areas of the garden. Don't mow, let it grow, and enjoy the bees and butterflies that follow," he added.
Inside Ireland's big houses, the pandemic has also provided an opportunity for some owners.
"Each house requires maintenance every year," said Thomas Emmet, from the organisation Historic Houses of Ireland.
It's given owners the chance "to de-clutter and re-examine the house" and carry out essential works like roofing or rewiring which may have been delayed.
The real loss, as he sees it, is that Covid by its very existence disconnects people.
"Historic houses have an intertwined relationship with their communities," he said.
"Festivals provide support to the local businesses, weddings give income to local hotels and B&Bs, all provide local employment.
"Though some houses have been able to open their outdoor gardens and woodland to the local public during the restrictions, the largest interaction between houses and the public occurs in Heritage Week which had to be dramatically scaled back last year."
The move away from house to the land could see a change in what big houses have to offer in the future.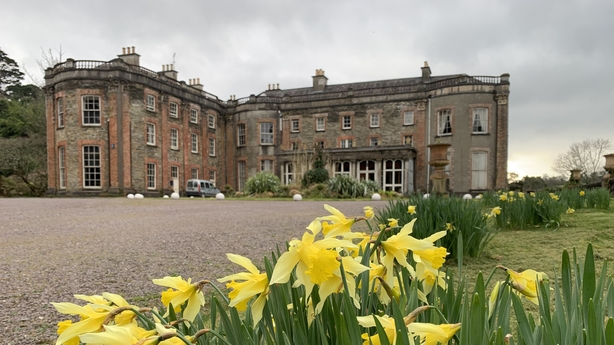 "There are positive shifts emerging out of Covid," said Thomas Emmet, such as "increasing biodiversity through education and rewilding, providing outdoor, curating smaller, more intimate elopements rather than huge weddings."
Indeed, small weddings are part of the future plans for Bantry House, according to Julie Shelswell-White.
"We're really focusing on domestic tourism for the year ahead, we're looking forward to welcoming Irish people to our Bed and Breakfast, and hosting micro weddings," she said.