An international concert pianist based in west Cork has said he has been forced to put his 120-year-old Steinway grand piano up for sale because he has not been able to perform for more than seven months due to the pandemic.
David Syme, who has lived in Castletownbere with his wife Suzanne since 2005, has had to cancel tours of the US and the Czech Republic, as well as a series of living room concerts where he performed for people from all over the country.
David is 71 and has played concert halls all over the world, including Carnegie Hall and Lincoln Centre for the Performing Arts in New York.
He started playing piano when he was three, and did not begin formal lessons until a decade later. His talent soon became apparent, however.
"I was self-taught for ten years. I played anything I heard on radio or television," David recalls.
"My parents became annoyed with my repertoire so, at the age of 13, they sent me to a classical piano teacher.
"In a year I played Beethoven's first concerto with my high school orchestra and then, a few years later, I played Rachmaninoff's Second Concerto with the Detroit Symphony. So, I'm part gypsy and part concert pianist in my background, because I can play anything I hear right away, without trying it out."
In 2005, David settled with his wife Suzanne in Castletownbere.
He continued touring internationally, but also established a series of Sunday afternoon living room concerts in his home, to which people travelled from all over the country.
For more than 30 years, David has played on a 120-year old Steinway grand piano, which he bought and refurbished in the US for $35,000. It has been part of his life ever since.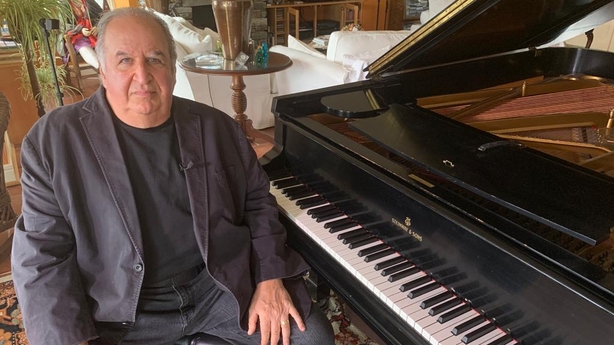 Now, though, after over seven months without a concert and having cancelled tours of the US and the Czech Republic, David says he has been forced to put his Steinway up for sale.
"Since I moved to Ireland, I have played more than I have ever played in my life," David says.
"Then, suddenly, it just stopped dead in the water. It's very hard. It's the worst thing that happened.
"People are experiencing much worse that we are experiencing, but it's a form of bereavement that I can't play for people."
David says the decision to sell his piano has been forced on him.
"I am out of money," he admits. "I have lived for seven months on whatever I had in reserve and it's just too hard to go on."
Suzanne says the decision to sell the piano has been a difficult one.
"It's a love affair he has with this piano, so I am sorry to see it go," Suzanne says. "A piano that has a personal history, as this one has for David, I'm sorry to see him parting with it."
David says the replacement cost of his piano is between €80,000 and €100,000. He's selling his piano for €40,000.
A Chinese piano manufacturer has agreed to sponsor a replacement for David. In the meantime, he is hoping to find a good home for his Steinway.
"I am looking to place it up for adoption, so to speak, in a worthy location, possibly a large private home, possibly a church or a school or college," David says.
"Some institution that would do honour to it, because it's been lovingly and meticulously maintained for all these years."