A Co Cork primary school has created its own "masterful" collection of quarantine art inspired by some of the world's most famous artworks.
From Van Gogh to Bansky, Rafael to Frida Kahlo, the children from Carrigaline Educate Together School have being having fun recreating the Masters' masterpieces and sharing them online.
Deputy Principal Rory Ward says it is all part of keeping in touch while being forced to stay apart because of the Coronavirus.
The art project was his brainchild, and he says he was inspired by the online Getty art challenge and felt the school community - given the sudden end to the school year in March - would enjoy a fun challenge.
He uploaded a lesson to SEESAW, the online teaching application the school is using, and gave everyone two weeks to work on it using household objects.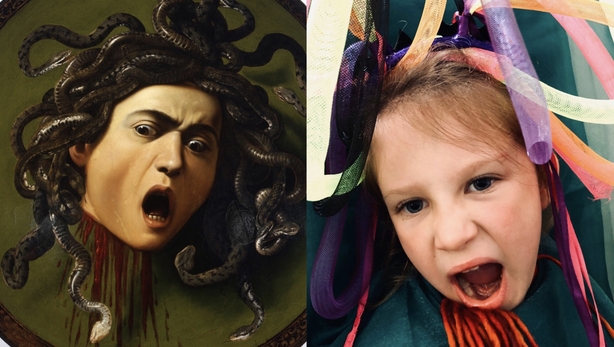 Mr Ward says that the reaction has been fantastic.
"Immediately, people were interested, whole families wanted to get involved," he said.
"If it makes people happy and makes them smile for ten seconds, then that is the achievement and it is a testament to the school and our school community."
Mr Ward says one of the most popular recreations was Edvard Munch's 'The Scream' which he joked "is probably because is it emblematic of how everyone in the world is feeling right now!"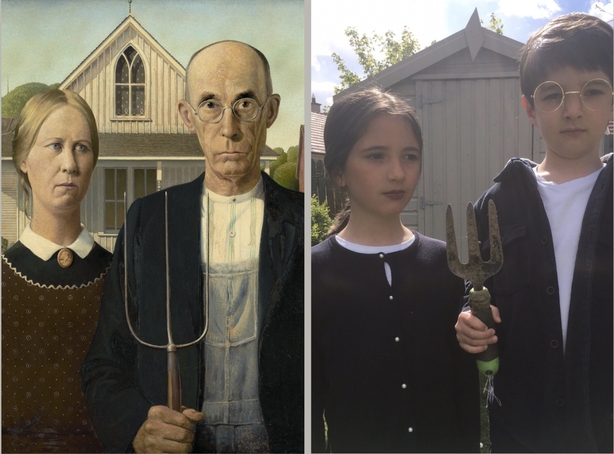 Mia Keohane, 8, who along with her six-year-old brother Tom recreated Grant Wood's 'American Gothic' said "it was the best homework we did in all our lives!"
Their mother Emer said that the task was great fun.
"When we got the message straightaway we just went online searching for some photographs and what we had around the house to recreate it. We really enjoyed it," she said.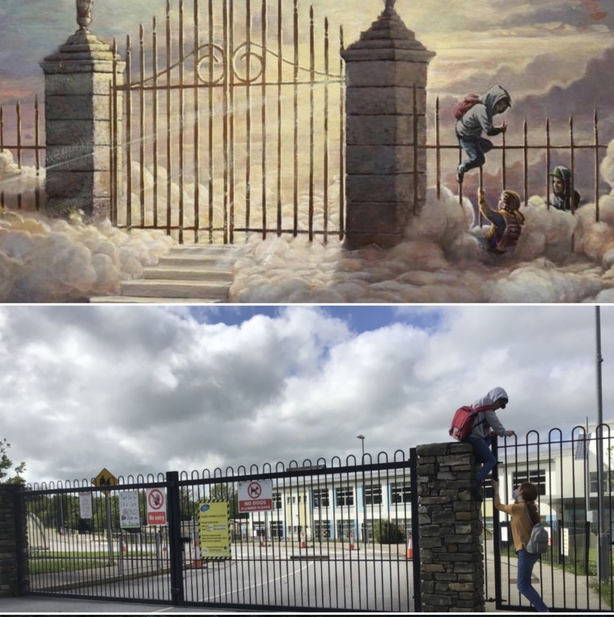 Shayne Carrara, 13, and her sister ten-year-old Anabelle chose Banksy's 'Heaven's Gate' for their art project.
Their father, Domenique, said they did several paintings but decided on the Banksy one in the end because the boys in it are climbing up to go into Paradise, and "for the girls, paradise is the school".
We need your consent to load this rte-player contentWe use rte-player to manage extra content that can set cookies on your device and collect data about your activity. Please review their details and accept them to load the content.Manage Preferences