The Department of Agriculture, Food and the Marine says a small carnivorous mammal in Co Cork has been exposed to lyssavirus more commonly known as rabies.
The DAFM says a sable - a species of marten (small carnivorous mammal) - had been imported into Ireland as a pet.
On 7 January, officials were informed that the animal was displaying atypical behavior.
It was kept securely confined at a private premises in Co Cork and there was no evidence of contact with other animals.
However, the animal was euthanised as an investigation could not definitively rule out the rabies infection.
The Department of Agriculture has now established an 8km surveillance zone from the source identified in Cork.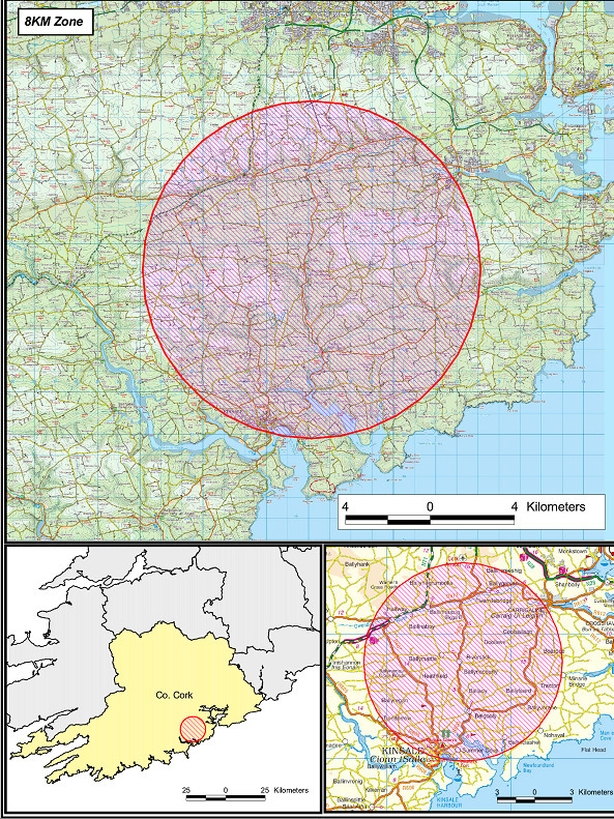 Temporary measures have been put in place including a ban on gatherings of dogs, cats or ferrets, including hunting, sales and at fairs
Any dead mammals found in the area should be reported to the DAFM.
The temporary measures will remain in place in for a month subject to review.
Owners of dogs, cats and ferrets are also advised to monitor the health and behaviour of their animals and report any abnormal or unusual behaviour.