Around 50 traders whose businesses have been closed since the weekend fire at Douglas Village Shopping Centre in Cork have been given a commitment that a proposal to suspend their rate payments until they can re-open will be examined sympathetically.
At a meeting between the traders and representatives of a number of State agencies, Cork City Council said it will consider relaxing on-street parking charges in Douglas, and will look for alternative sites for off-street car parking.
The blaze broke out at the weekend in the shopping centre's multi-storey car park, extensively damaging dozens of vehicles.
The meeting is being led by Cork City Council Chief Executive Ann Doherty, and Cork Lord Mayor John Sheehan.
Officials from the Department of Social Protection are also attending, as well as officials from the Local Enterprise Office and local Intreo offices.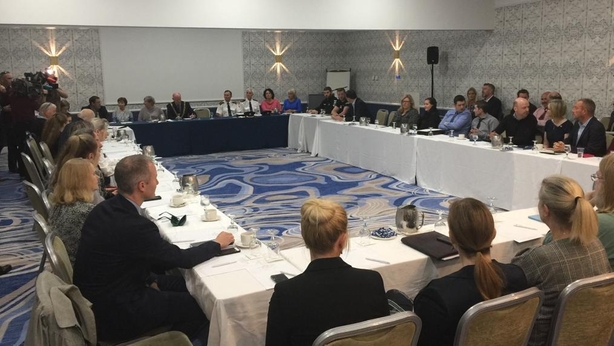 Traders are looking for a pause in their rate payments until the shopping centre reopens.
They are also seeking a relaxation of the paid parking regulations in the village, to encourage people to shop there.
It is hoped that demolition of part of the damaged car park can begin next week, but it is not yet clear when the shopping centre will reopen.