A 31-year-old kitesurfer said he is disappointed that he failed in his challenge to kitesurf between France and Ireland faster than the Cherbourg to Rosslare ferry, but said the weather was against him.
Eoghan Quinn, from Waterford city, said the wind dropped just off Penzance on the south coast of England, so he had no choice but to call it a day.
He completed the rest of the journey aboard the Camila E, which had been providing support.
Eoghan, who has Type 1 Diabetes, left L'Aber Wrac'h in northern France at 2.32am this morning.
He was hoping to make the journey in under 16 hours.
The kitesurfer took on the journey, the full route of which is 440km, to raise funds for Diabetes Ireland and to show that people with the illness are not defined by the condition.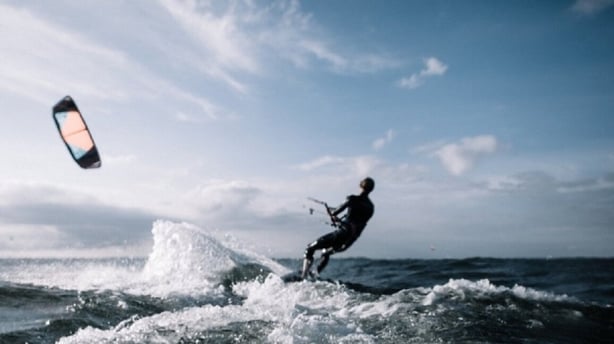 The Camila E arrived in to Ballycotton Pier at 6.21pm.
The renewable energy consultant said he is safe and sound but disappointed. 
"A lot of planning went into this but mother nature is the one thing we cannot control, but we achieved what we set out to do which was to raise awareness."
Attempts before to complete the so-called "kitesurf road" between France and Ireland have never succeeded.
Diagnosed with Type 1 Diabetes aged four, the kitesurfer said "you can allow illness to define you negatively - or you can choose to let it empower you. I've definitely chosen to be empowered."
He hopes his efforts will help inspire others with illnesses to reach high.