An online education programme aimed at building a culture of zero tolerance toward sexual harassment and violence has been launched by University College Cork.
Targeting the university's 22,000 students, the aim is to develop an understanding of the key issue of consent and the boundaries surrounding sexual assault, rape and abusive relationships.
The online Bystander Intervention programme was developed over the past two years by Dr Louise Crowley of the School of Law, who piloted the programme with law, nursing and midwifery and applied psychology students.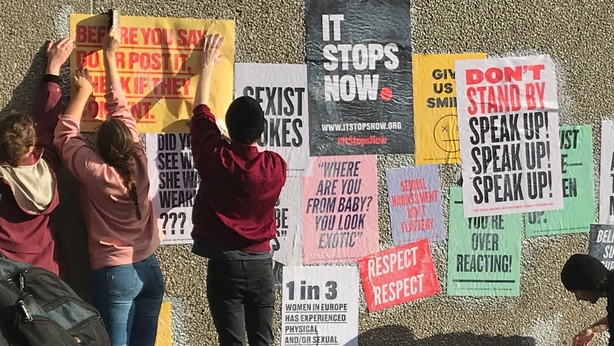 Dr Crowley said the issue of  sexual violence and harassment, unwanted advances and unsolicited abusive comments is a deeply ingrained societal poison.
Initiatives such as this can create an environment which demands an awareness of the unacceptability of all such behaviour and reject any attempt to normalise violence and harassment, said Dr Crowley.
This lunchtime, a mural tackling rape myths and everyday abuse was created by students at the Boole Library as part of the University's inaugural Bystander Intervention Week.