The 40th anniversary of the State's worst maritime disaster in which 50 people died is to be marked in Bantry in west Cork tomorrow.
The French-owned oil tanker the Betelgeuse caught fire and exploded as it was unloading crude oil at Whiddy Island in Bantry Bay in the early hours of 8 January 1979.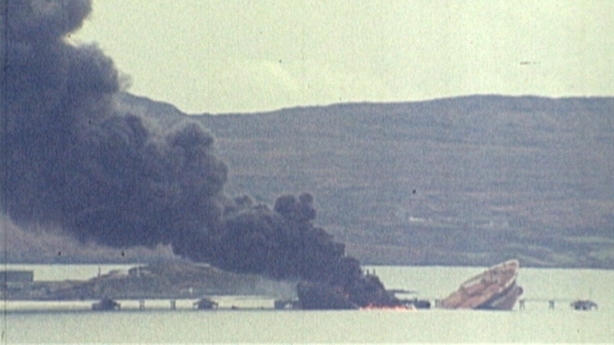 The Whiddy Tribunal report found the massive explosion on board the tanker was due to the poor condition of the ship, incorrect unloading sequences, and inadequate and poorly maintained fire fighting and rescue systems on the jetty.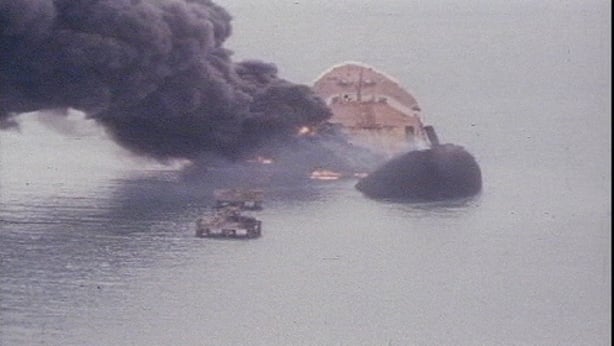 Chaired by Mr Justice Declan Costello, the report blamed two oil companies - Total, which owned the ship, and Gulf Oil, which ran the terminal - for the accident, and also censured a number of Gulf employees for giving inaccurate information to the inquiry.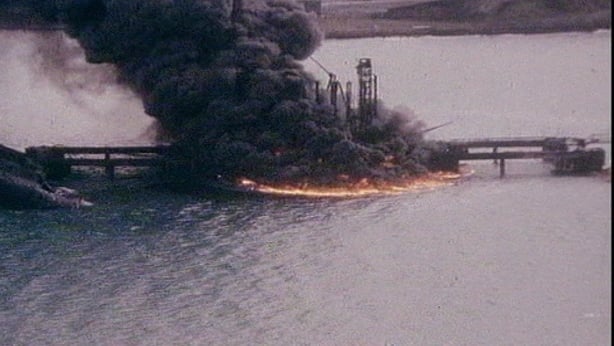 The entire French crew of the 121,000-tonne oil tanker, including the wife of the French cook on board, and seven local employees of Gulf Oil lost their lives in the fire and explosion which ripped through the ship.
Twenty-three bodies were never recovered. A diver also died during the later salvage operation.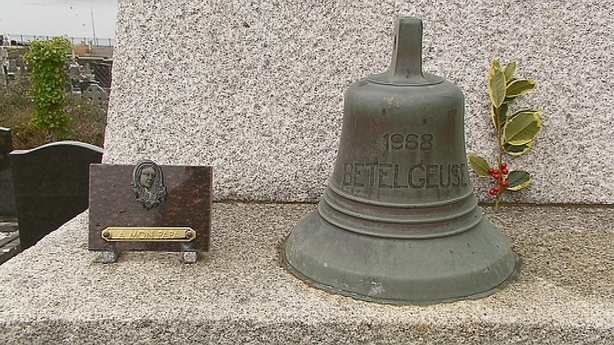 Forty-five relatives of the French crew who died in the explosion are travelling from Brittany to west Cork for tomorrow's commemorative events.
A memorial mass is to take place at St Finbarr's Church in Bantry, followed by a wreath-laying ceremony at the Abbey Cemetery.
Two unidentified victims of the disaster lie in graves alongside a large stone monument to all those who died in the fire and explosion.
Their graves are marked with the words in French and English: "Here lie the victims whose names are known to God alone".
A wreath-laying ceremony will also take place at sea close to the jetty where the 50 people died.
The French and Canadian Ambassadors are to attend, together with local TD Minister Jim Daly representing the Government.
Representatives of the emergency services including the Irish Coast Guard, the RNLI, An Garda Síochána, and the Irish Naval Service will also be in attendance as well as representatives of the world's maritime community including the International Chamber of Shipping; Confederation of European Shipmaster Associations; Lloyd's of London, and the Irish Institute of Master Mariners.
For Michael Kingston, whose father Tim died in the explosion, it is very important "that the significant and ultimate sacrifice those who died made in helping to improve safety standards in Ireland, and internationally, is acknowledged."