The decision to close a post office in a small community in South Kerry has been reversed by An Post.
Baile an Sceilg (Ballinskelligs) post office was one of 159 post offices earmarked for closure as part of An Post's rationalisation plan.
However, the company has announced its intention to maintain a post office contract in the South Kerry parish following a review of the decision.
The confirmation follows an intense community campaign which involved the petitioning of politicians and An Post.
Last month over 200 people attended a public meeting in Baile an Sceilg's parish hall to voice their anger.
The post office was set to close in January when the current postmaster retires.
An Post had indicated that a contract would not be re-advertised.
The nearest alternative post office for people in the parish would have been almost 15km away in Waterville.
An Post said an independent assessors report said the decision to end post office services in Baile an Sceilg was in accordance with protocol, and the provisions concerning population thresholds and distances.
However, following a re-examination of petitions submitted by the local community and political representatives, An Post had decided to reverse its decision to terminate the contract.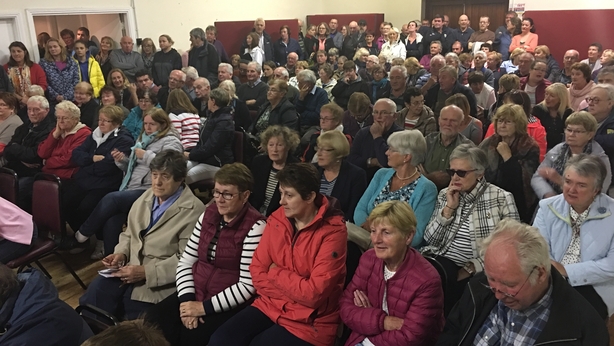 Particular emphasis was placed on the fact that a Gaeltacht community would have to travel outside the Gaeltacht for a post office service.
Dessie Cronin of the Coiste Forbartha na Sceilge group said it was a victory for the community.
"We are absolutely delighted. It was a huge blow for us to hear they were going to close our post office. We rallied together, organised public meetings and launched a massive campaign," he said.
"It shows you the strength of people power. Hopefully it will give hope to other small rural communities fighting to keep their post offices open," he added.
Local Independent TD Michael Healy Rae welcomed the decision: "I am glad An Post had listened to the views of the people in the greater Ballinskelligs area who are most anxious that they would be allowed to have a post office in Ballinskelligs going in to the future"
Irish language organisation Conradh na Gaeilge said the decision signalled a victory for the Gaeltacht community and that it highlighted the importance of maintaining services in Gaeltacht areas.
An Post said it will now proceed to advertise the vacant post office contract for Baile an Sceilg.