Ireland's first community air ambulance funded by charity has arrived in Kerry and is expected to be operational within the next month.
However, calls that the helicopter's medical crew be 'doctor led' have been rejected by the HSE.
The medical crew will instead consist of an advanced paramedic and an emergency medical technician.
The HSE has ruled out a doctor/paramedic mix for the medical team in the short term, but says it is prepared to explore that in the future.
The air ambulance, which is being operated by the Irish Community Rapid Response charity, will cost €2m a year to run.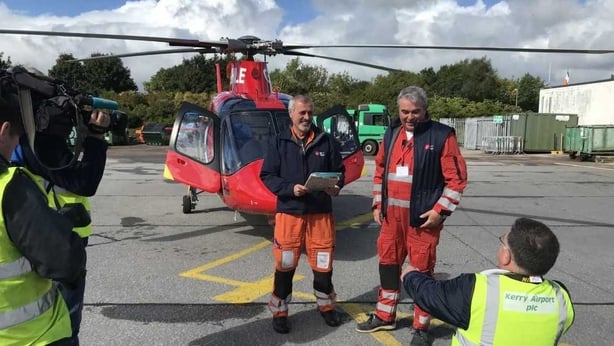 The service will be funded through public and corporate donations.
It will be provided using an AgustaWestland 109 helicopter and will bring the population of a 25,000sq/km area within a "20 minute" reach of critical medical care.